The second-generation Chevrolet Cruze is here. Hatchback and diesel variants soon follow.
The Chevrolet Cruze is a compact car, released in 2011 in North America, two years after its debut elsewhere. This model replaced the Chevrolet Cobalt, itself a replacement model for the Chevy Cavalier. Although its arrival to the market was delayed, the all-new 2016 Cruze may be GM's best compact car ever. To that end, we'll take a look at the important "numbers" defining this model.
2 — Sell a compact car in most markets and you'll offer an assortment of body styles, including coupe, sedan, hatchback, and wagon. Although there is no coupe available, the Cruze offers the other three body styles, except in North America where only the sedan has been sold. All that will begin to change later this year when a hatchback variant arrives to the market, giving Cruze shoppers two models to consider. However, when it does arrive the hatchback will be marketed as the 2017 Cruze. Regardless, Chevrolet will soon match the number of body style choices the Ford Focus offers. The Kia Forte, Hyundai Elantra, Honda Civic and the Mazda3 are among some other competitors with at least two body styles in this segment.
4.2 — Lots of cars have teeny weeny screens in the instrument panel, a digital display with driver information. Squinting is not uncommon when you're trying to read the various notices. The 2016 Cruze remedies that problem as it has a 4.2-inch diagonal high-resolution screen in the gauge cluster. And if large screens are your thing, the standard 7-inch diagonal color touchscreen in the center console can be upgraded to an 8-inch display.
10 — Since its inception, the Chevrolet Cruze has offered 10 standard airbags, the most in its class. Other manufacturers have followed suit, but few match the 10 or offer both driver and front passenger knee airbags as found in the Cruze. Other safety features available include: lane change alert with side blind zone alert, rear cross traffic alert, lane keep assist with lane departure warning, and forward collision alert with following distance indicator.
42 — With gas prices sitting below $2 per gallon in most locations, fuel economy seems like a distant concern. Raise your hands if you think gas prices will stay permanently low! No hands — I didn't think so. Chevrolet is going in the right direction with its compact people hauler. The lone engine is a 1.4-liter, turbocharged four-cylinder making 153 horsepower and 177 foot-pounds of torque, paired with a standard 6-speed manual gearbox or an available 6-speed automatic transmission. When equipped with the automatic, this model gets 30 mpg in the city and 42 mpg on the highway, or 1 mpg better than the manual transmission. That makes the Cruze one of the most efficient gas-powered or non-hybrid models sold in America.
53 — GM says that 53 percent of US Cruze customers are new to Chevrolet. That's a conquest rate manufacturers want and with larger car models such as the Malibu and Impala in place, new Chevrolet owners may hang around. Yes, SUVs such as the Equinox, Traverse, and Suburban are compelling reasons for staying with the bow-tie brand as are sports cars such as the Camaro and Corvette.
250 — The second-generation Chevrolet Cruze is nearly an inch longer between the wheels and 2.5 inches longer overall. The added length translates into slightly more legroom for rear seating passengers. Though larger, the 2016 Cruze comes in 250 pounds lighter thanks to careful light-weighting accomplished through reducing the weight of components in the frame architecture and the engine. Think aluminum and hot-stamped/high-strength steels here.
3,500,000 — 3.5 million is a big number and that figure represents the number of people worldwide who have purchased the Cruze since its 2008 debut. US sales peaked at 273,060 units in 2014 then pulled back to 226,602 in 2015. Likely, the trend will reverse itself this year, a common occurrence with any new or significantly updated model.
Chevrolet Cruze: Beyond the Numbers
A hatchback is not the only thing we'll see for the second-generation Chevy Cruze. A diesel engine returns, but not before 2017. The most recent turbo diesel displaced at 2.0 liters and was rated at 27 mpg in the city and 46 mpg on the highway.
The upcoming diesel displaces at 1.6 liters and has been lauded by the European motoring press for its whisper quietness and superior vibration qualities according to Wards Auto. Expect fuel economy to benefit accordingly. And with Volkswagen still embroiled in a diesel nightmare of its own making, the Chevy Cruze may enjoy a distinct advantage for at least a season.
See Also — The 2017 Ford Escape by the Numbers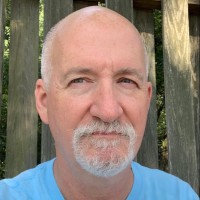 Latest posts by Matthew Keegan
(see all)