Refreshed for 2017, the compact Ford Escape SUV remains a strong model in its segment.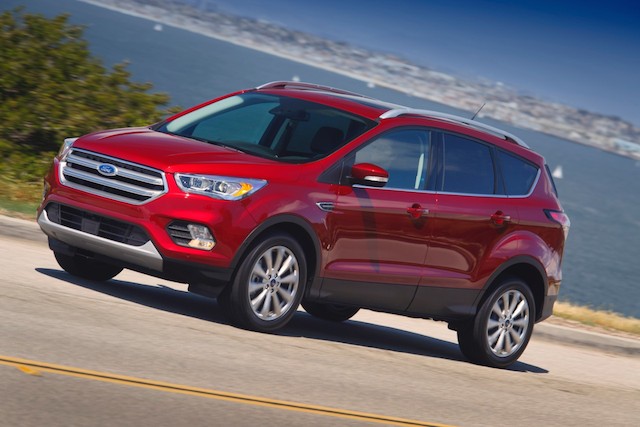 Mid-product cycle updates are supposed to provide a nip here and a tuck there. An engine or transmission change signals a more aggressive update, while tech changes seem to come yearly. As for the 2017 Ford Escape, this is no middling update. Instead, Ford poured vast resources into improving its compact SUV — that fact really should not surprise as the Escape is one of its top-selling models. To that end, we'll take a look at the important "numbers" defining this model.
1 or First — SYNC 3 is the latest version of Ford's connectivity suite. It seems like eons ago when the 2008 Ford Focus was outfitted with the first-generation system. The 2017 Escape will claim an important first among Ford brand models: it'll have support for both Apple CarPlay and Android Auto – permitting drivers to seamlessly systematize their preferred devices.
1.5 — As before, Ford offers a family of three four-cylinder engine choices with the 2017 Escape. A normally aspirated 2.5-liter is one choice as is a turbocharged 2.0-liter four. Both engines are carryovers. What's new is a 1.5-liter, four making 179 horsepower and 177 foot-pounds of torque. These numbers compare favorably to the previous 1.6-liter engine making 178 horsepower and 184 foot-pounds of torque. All three engines are paired with 6-speed automatic transmissions.
2 — The F-150 is Ford's best-selling model year in and year out. In 2015, Ford sold more than 780,000 F-Series (including F-150 and Super Duty) according to GoodCarBadCar.net, more than twice that of any other model. There are only a few thousand sales separating the compact Escape SUV from the midsize Fusion sedan, but for right now the Escape is in the No. 2 position. That's how important this model is to Ford.
3 or Third — Among compact SUVs, the Ford Escape is the third best-selling model in the country, coming in just behind the Toyota RAV4 and just ahead of the Nissan Rogue. What model is at the top of the heap? That would be none other than the perennial best-selling Honda CR-V. But take note as both Toyota and Ford have moved ahead of Honda through March 2016. The SUV tide is rising, but some manufacturers (including Ford) have newer or more desirable models to ride the crest.
5 or Fifth— The third-generation Ford Escape debuted in 2013, making 2017 its fifth model year. The latest version arrives in the fifth month of this year or approximately five months earlier than normal. In any case, Ford dealers should have plenty of new models on hand by this summer with a generous number of 2016 SUVs to mark down.
3,500 — Do you like to tow? If so, choose the Escape equipped with the 2.0-liter engine and the Class II Towing Package, and you'll enjoy 3,500 pounds of towing capacity. The larger of the two EcoBoost (turbocharged) engines also cranks out 245 horsepower and 275 foot-pounds of torque, effectively matching what some V-6 engines deliver.
$35,000 — Spec out the top-of-the-line Escape Titanium model ($29,995) with driver assistance features ($1,995) and various trim upgrades, and your final price will push past $35,000. The 2017 Escape starts at $23,600 for the base S trim with front-wheel drive. That model is also equipped with the least powerful, but the largest engine in the lineup. Chances are you'll be looking at the better-equipped SE ($25,100) and Titanium ($29,100) models, and find yourself enticed by such options (where available) as a panoramic vista roof ($1,495), adaptive cruise control with pre-collision assist ($595), and a Sony audio system with SYNC 3 and voice-activated navigation ($795).
306,000 — In 2014 and again in 2015, Escape sales in the US topped 300,000 units. Specifically, Ford sold 306,212 Escapes stateside in 2014, then squeezed past that number in 2015 on 306,492 units sold. Oh, by the way, Escape sales are up 6.4 percent through the first quarter of 2016. Right now, the Escape is battling Fusion for second place among Ford products with the sedan in the lead. The heavily refreshed Escape may provide the impetus to move ahead once the 2017s go on sale.
Ford Escape: Beyond the Numbers
Numbers are fine for quantifying the changes made to the 2017 Escape. Also new for this year is automatic start/stop technology, standard equipment for the two EcoBoost engines. Start/stop conserves fuel by shutting down the engine when idled, before quickly restarting same once you remove your foot from the brake.
Ford Escape fans will notice a number of additional changes for the model year, including a push-button parking brake replacing the previous brake stick; a new media bin at the base of the center stack; redesigned cup holders, two additional storage bins, and a larger center armrest.
On the exterior, Ford redesigned the hood and enlarged the trapezoidal upper portion of the grille to provide a more aggressive presence. As always, customers have a choice of wheel and trim packages to personalize their SUVs.
---
Recent — Lexus: 1 Million Hybrid Vehicles Later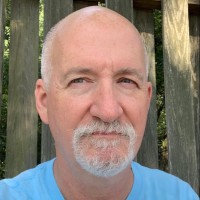 Latest posts by Matthew Keegan
(see all)