Note: This post may contain affiliate links. That means we may earn a small commission for qualifying purchases at no cost to you.
Automotive design has had its shining moments, something we still see today in select Italian sports cars, German luxury sedans and, if I daresay, in America's current drove of pony cars.
There was a season from the late 1960s to the early 1990s, when most cars were predictable and uninspiring, lacking the finer details once prized by automobile aficionados.
Custom Coachbuilders
The golden age of automotive design began to take shape in the earliest years of the Great Depression, spanning into the mid-1960s. That era featured luxurious saloons designed by independent coachbuilders who gave the same attention to the car body and passenger interior as they once did to horse drawn carriages.
Names such as LeBaron, Brewster, Pininfarina, Derham and Zagato supplied the bodies which were underpinned by chassis supplied by Delage, Packard, Hispano-Suiza or Bugatti, pairings which have produced some of the most elegant cars of all time.
That beauty has not been lost on the arts community, which has had a profound impact on the way cars have been designed. The earliest coachbuilders drew inspiration from the Art Deco period hatched in Paris, building grand motorcars featuring sweeping lines, ample wood and chrome and plush interiors.
That France was the inspiration for all of this should not be a surprise – 17th century French aristocrats paraded their customized coaches through Parisian parks, offering a visual reminder of their wealth, power and position.
Vehicular Art
New York's Museum of Modern Art offered one of the earliest exhibits of cars, running its "Eight Automobiles" display from August 28 – November 11, 1951. Featured motorcars included models from Bentley, Mercedes-Benz, Cord, Pinin Farina and Talbot-Lago, offering museum visitors examples of automotive art on wheels.
In 2010, the High Museum of Art Atlanta offered its own exhibit of fine automobile craftsmanship, running its "Allure of the Automobile" display from March 21 – June 27, 2010. That exhibit, sponsored by Porsche, examined the custom coachbuilders of the 1930s to early 1960s, 18 rare and stunningly designed works of art from the golden age of carmaking.
From that exhibit comes a coffee table book of the same name (Allure of the Automobile | Skira Rizzoli), a permanent companion for exhibit-goers or for people who admire rolling works of art.
"Allure of the Automobile" was written by Ronald T. Labaco — curator of decorative arts and design at the High Museum of Art in Atlanta — and by Ken Gross, an automotive freelance writer and former Executive Director of the Petersen Automotive Museum in Los Angeles.
Rolling Masterpieces
What "Allure" offers is a clear understanding of what went on in the early days of the automobile industry apart from the mass production of the Ford Motor Company and similar motor-works.
By 1930, cars were becoming commonplace in many households, but people of considerable wealth and position demanded much more. Like the French aristocrats, those cars had to be special, if not unique.
And that is what the High Museum of Art Atlanta set out to do – capture some of the most unusual and beautiful classical antique cars and put them on display. Allure the book gives us plenty of full color pictures and background information about these cars including vehicle history, production information, model details and the current owners.
The models on display and featured in the book are:
1933 Pierce-Arrow Silver Arrow
1934 Packard LeBaron Runabout Speedster
1935 Duesenberg JN Roadster
1937 Bugatti Type 57S Atalante
1937 Delage D8-120S
1937 Dubonnet Hispano-Suiza H-6C "Xenia"
1937 Mercedes-Benz 540K Special Roadster
1938 Alfa Romeo 8C2900B Touring Berlinetta
1938-1939 Porsche Type 64 (body shell)
1948 Tucker Model 48 Torpedo
1953 Porsche 550
1954 Dodge Firearrow III
1955 Mercedes-Benz 300SLR "Uhlenhaut" Coupe
1957 Cadillac Eldorado Brougham
1957 Jaguar XK-SS Roadster
1959 Chevrolet Corvette Sting Ray
1961 Aston Martin DB4GT Zagato Coupe
1961 Ferrari 250 GT Comp./61 Short-wheelbase Berlinetta
American Graffiti
My favorites are a trio of American models – the Tucker Model 48 Torpedo, Dodge Firearrow III and Cadillac Eldorado Brougham. I was especially taken the craftsmanship of the Firearrow which owes its existence to Ghia, but never went into production.
Betty Skelton, a well known aviatrix and NASCAR record setter slipped behind the wheel of the Firearrow show car in dress and high heels, powering the Dodge to speeds in excess of 140 miles per hour!
Alas, the Dodge never went into production leaving Dodge enthusiasts waiting nearly four decades for a contemporary artistic expression in the form of the Viper supercar to satiate their need for speed.
---
Allure of the Automobile
Museum of Art Atlanta Exhibition
18 Rare Coaches Detailed
Extra Large Hardcover
144 Pages
Professional Photographs
2010 | Skira Rizzoli
---
See Also – Book Review: Preston Tucker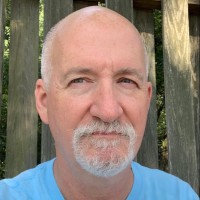 Latest posts by Matthew Keegan
(see all)