Information updated January 22, 2019.
What automotive body technicians earn.
By Charles K. Green
Automotive body technicians are tasked with repairing and refinishing automotive vehicle bodies. They may also straighten vehicle frames. Such professionals report to a supervisor to find out which parts are to be restored or replaced. Technicians must examine damage reports and will provide estimates for repairs. These professionals will sand body areas, fit and weld replacement parts, prime and paint repaired surfaces and remove damaged areas of the vehicle with the appropriate tools. Some technicians may also handle interior damage including torn upholstery, soiled carpeting, broken accessories and damaged electrical equipment.
Average Pay for Automotive Body Technicians
According to federal government data, the median wage for auto body technicians and mechanics was $19.02 per hour or $39,550 per year as of 2017. Average pay ranged from $22,610 for those in the 10th percentile to $65,430 for technicians in the 90th percentile. Those workers in the 25th percentile earned $29,370 per year on average and those in the 75th percentile made $53,590 per year.
Largest Industries
Overwhelmingly, the largest employer industry for auto body technicians is the retail trade industry. Most technicians work for automotive body shops or for car dealerships. Some are self-employed, operating their own shops or businesses.
By Location
Pay understandably varies around the nation. In California, auto body technicians earn more than the national average, coming in at an average salary of $46,680 per year. Across the board, California averages are higher ranging from $26,420 to $76,020 from the 10th to 90th percentile. Other states where pay exceeds the national average include New Jersey, Virginia, Hawaii, Maryland and Wyoming.
States with lower wages for automotive body technicians include Idaho, West Virginia and Mississippi. Indeed, in Mississippi, starting pay is as low as $23,700 per year and tops out around $61,470 annually. The median pay is $38,230 or $3,740 below the national average.
Automotive Body Technicians Training
Approximately one-quarter of automotive body technicians do not have a high school diploma. Nearly one-half of such technicians have a high school diploma or a GED and about 28 percent have training beyond high school.
The U.S. Bureau of Labor Statistics recognizes three apprenticeship specialties that are associated with this occupation including automobile-body repairer, service mechanic and a truck-body builder. A number of schools offer formal training leading to a certificate in autobody technology. These students take courses in refinishing, metal repair, autobody welding, collision repair and paint matching according to the Education Portal website.
Many programs are offered through public community or technical colleges that also may offer a two-year or associate of applied science degree in autobody technology. Students may find better pay and opportunities by completing a formal program.
Job Outlook
As of 2017, there were 749,900 people categorized as automotive body and related repairers including auto body technicians. The BLS expects that through 2026, 45,900 people will find employment, reflecting a 6 percent increase in jobs. That increase roughly parallels the projected job growth forecast for all careers.
Additional Salary Articles
What Diesel Service Technicians and Mechanics Earn
The Average Salary of Automotive Engineering Technicians
The Average Salary of Automotive Glass Installers and Repairers
The Average Salary of Automotive Engineers
The Average Salary of Automotive Service Technicians
Sources
O*NET OnLine: Summary Report for: 49-3021.00 – Automotive Body and Related Repairers
U.S. Bureau of Labor Statistics: Automotive Body and Glass Repairers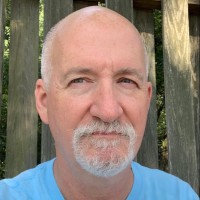 Latest posts by Matthew Keegan
(see all)