What automotive engineering technicians earn.
Information updated October 2021.
---
Automotive engineering technicians work with engineers, examining proposed vehicle designs and changes, and conducting tests. Such tests are performed to gauge an automotive component or system, to measure its performance, efficiency, and durability.
Notably, these professionals are part of the broader mechanical engineering technician field as categorized by the U.S. Bureau of Labor Statistics, with average job growth anticipated through 2030.
---
---
Job Duties
By performing manual and automated tests of automotive systems and components, automotive engineering technicians can make improvements based on observation and accumulated data.
Technicians must document their findings; determine the causes of malfunctions or defects; install, maintain, and test equipment; and follow oral and written instructions.
Further, technicians are responsible for calibrating test equipment, documenting results, and making use of tools. For example, tools such as multimeters, oscilloscopes, signal generators, and welding machinery are utilized as they accomplish their work.
Likewise, these professionals must be comfortable in working with spreadsheets, CAD, and scientific software.
Education
A STEM background — science, technology, engineering, and mathematics — is essential for the automotive engineering technician job candidate. While a two-year degree may offer sufficient experience for some jobs, a four-year degree may be required for some positions.
The BLS notes that such students may start out at a vocational-technical school or a community college, taking algebra, trigonometry, and science courses including core liberal arts courses. Moreover, classroom and laboratory components are part of the training curriculum, which will look at various parts of a car. For instance, these include the electrical system, brake and suspension systems, electronics and telecommunications, engines and transmissions, safety systems, the manufacturing process, and quality control.
Average Salary of Automotive Engineering Technicians
As of 2020, the average hourly wage for an automotive engineering technician was $28.00. Annually, these technicians earn $58,230, for a higher rate than what drafters, environmental engineering technicians, industrial engineering technicians and machinists make.
Technicians in the 10th percentile earned $36,200 or less per year while those in the 25th percentile averaged $45,430 annually. The median salary was $58,230 per year. Further, those in the 75th percentile earned $73,800 per year and technicians in the top 10 percent averaged $91,320 or more annually.
Salaries for automotive engineering technicians varied across the country. A sample of the highest average salaries includes New Mexico where the median wage was $78,200 per year as of 2020. California, at $69,970, is another state where wages were significantly above the national average.
Top Industries
Most automotive engineering technicians work in the manufacturing sector. Consequently, these professionals may find themselves employed by an automotive parts supply company or a car manufacturer. For example, these companies may include the Ford Motor Company, General Motors, and Toyota. In addition, Hyundai, Rivian, Tesla, and Mercedes-Benz may also be hiring. Furthermore, others may find themselves employed in the professional, scientific, and technical services sectors.
Considerations
All in all, the BLS is forecasting average growth for automotive engineering technicians through 2030. Certainly, for those professionals seeking improved job security, further training and certification as an automotive engineer may prove advantageous.
---
Resources
---
ONet OnLine: Summary Report for: 17-3027.01 – Automotive Engineering Technicians
U.S. Bureau of Labor Statistics: Mechanical Engineering Technicians
---
Photo Attribution
---
Image by RAEng_Publications from Pixabay
---
Additional Salary Articles
---
The Average Salary of Automotive Service Technicians
Average Salary of Automotive Engineers
The Average Salary of Automotive Glass Installers and Repairers
What Diesel Service Technicians and Mechanics Earn
The Average Salary of Automotive Body Technicians
---
Inset photo courtesy of André Karwath.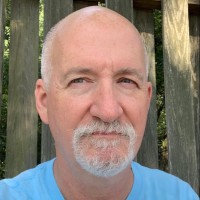 Latest posts by Matthew Keegan
(see all)