Information updated June 2014.
By Charles K. Green
What automotive glass installers and repairers earn.
You are zipping down the interstate and without warning an unknown piece of debris flies up, hits your windshield and sails over the roof of your car. Startled, you continue on your way, but soon notice a pin-sized hole in your windshield. That hole will only grow if it is not repaired, possibly causing the entire windshield to crack and break if you neglect the repair.
Fortunately for you, your auto insurance policy will cover the repair, provided you use XYZ automotive glass repair, a company that will send out a technician to repair your windshield at your home. Such automotive glass installers and repairers number just 18,000 strong according to the U.S. Bureau of Labor Statistics, earning an average annual salary of $32,310 per year as of 2013.
Average Pay for Automotive Glass Installers
The median pay for automotive glass installers and repairers was $32,300 in 2013 according to the BLS. Those in the 10th percentile averaged $19,900 per year while those in the 25th percentile earned $25,200. Glass repairers in the 75th percentile averaged $39,400 per year and those in the 90th percentile earned $47,100 per year annually.
Largest Industries
Automotive repair businesses and car manufacturers employ the largest number of glass installer and repairers. Companies such as Safelite AutoGlass typically send technicians to the location of a vehicle to remove the old glass and install new glass. Some technicians work in body shops or related repair shops. Others work in manufacturing plants.
By Location
Automotive glass installers and repairers can be found in all 50 states and the District of Columbia.
Tennessee, with an average yearly pay of $41,100, lead all states as of 2013. Minnesota at $39,500, Oregon at $38,000, Utah at $37,300 and Nevada at $36,600 followed.
At the bottom end of the pay spectrum is Missouri where the average salary as of 2013 came in at $22,300 followed by New York at $25,400, New Mexico at $26,300, Louisiana at $27,000 and Indiana at $27,400.
Training for Automotive Glass Installers
Most repairers and installers have a high school diploma or equivalent. Some have completed technical school, receiving training in body work. Workers may be hired and trained by a company, but should possess expertise and experience working with such tools as cutting knives, pullers, screwdrivers and power buffers. Mechanical aptitude, mathematical skills and customer service skills are important for this position.
Job Outlook
The BLS is estimating average growth for automotive glass installers and repairers, projecting an 8 to 14 percent job growth for the 10-year period ending in 2022. Approximately 6,900 openings are forecast as workers move on to other jobs or move up in the industry. With more than 250 million vehicles registered in the United States according to the Research and Innovative Technology Administration, there will always be a need for people to fix cracked windshields and replace other automotive glass.
Additional Salary Articles
The Average Salary of Automotive Body Technicians
What Diesel Service Technicians and Mechanics Earn
The Average Salary of Automotive Engineering Technicians
The Average Salary of Automotive Engineers
The Average Salary of Automotive Service Technicians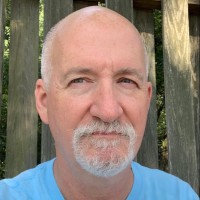 Latest posts by Matthew Keegan
(see all)