We're fairly certain that a large number of American consumers are intrigued about electric vehicles, but most won't buy one. The reasons for avoiding the technology usually has to do with several factors, including the initial cost, driving range, and charging options. When combined, these factors have a significant number of consumers giving EVs a hard pass.
But we've seen some movement toward electric vehicles as more models come to the market. Thanks largely to Tesla, which produces nothing but pure electric vehicles and does so in mass quantity, the costs, range, and charging options are increasingly less of a factor.
Nissan, for its part, has made significant strides since releasing its Leaf EV in 2011. Today's model, the second-generation version, costs less, supplies a competitive range, and benefits from a wider network of charging stations, thanks in no small part to Nissan dealerships who offer free charging stations, including quick-charging access.
Nissan offers the 2020 Leaf in standard and Plus editions, defined by the size of the electric battery. The S ($31,600) and SV ($34,190) models come with the 40-kWh battery. The S Plus ($38,200), SV Plus ($39,750), and SL Plus ($43,900) have the 62-kWh battery pack. The standard models have a 149-mile range, while the Plus models deliver 215 or 226 miles of range.
See Also – 2023 Nissan Leaf Review
---
Styling Points
The current-generation Nissan Leaf has lost many of the styling cues that set this vehicle apart from the pack. And that's a good thing if you don't want your electric vehicle to look odd.
Instead, the current iteration blends well with the rest of the Nissan line, right down to the "V-motion" grille upfront. But it isn't the usual functioning grille – it simply serves as the styling point for the vehicle's front end.
As a five-door hatchback, the Leaf nearly matches the compact Sentra in size. Its interior, however, shows judicious use of space, offering seating room for five. Indeed, the EPA classifies this vehicle as a midsize model, although Nissan's true midsize sedan, the Altima, offers more space.
Tech Highlights
The base Leaf "S" comes with an 8-inch touch-screen display and a four-speaker audio system. The SV comes with a 6-speaker audio system, while the SL kicks off the Bose 7-speaker unit.
Other standard features include Apple CarPlay and Android Auto smartphone compatibility, satellite radio, HD Radio, Bluetooth, Siri Eyes Free, and three USB ports. If you want navigation, it's standard beginning with the SV trim. But you don't need it – your smartphone serves directions at no cost beyond the phone itself.
---
---
Safety Matters
Automotive manufacturers continue to outdo one another by developing the technologies that help keep us safe. These features go well beyond the suite of airbags, crumple zones, stability and traction control, and other advances we have seen over the past 25 years.
The Nissan Leaf comes with driver-assist technology, bundled under the Nissan Safety Shield 360 umbrella, and it comes standard. These features include high-beam assist, automatic emergency braking with pedestrian detection, lane departure warning and rear automatic braking, rear cross-traffic alert, and blind-spot warning.
If you want adaptive cruise control, every trim except the base "S" comes with this feature. It's one of our favorite driver-assist items as it not only maintains separation between the Leaf and the vehicle in front, but it includes full stop and go. This means once your vehicle is brought to a full stop it resumes speed as soon as the vehicle in front begins moving.
One more safety amenity worth having is ProPilot Assist, which bundles select driver-assist features that serve as a forerunner for autonomous driving. Besides adaptive cruise control, the package includes steering assist. The latter keeps the vehicle centered even as you tackle twisty roads. You'll keep your hands on the wheel, but you'll also detect the steering wheel making adjustment inputs automatically. We found the system works well, by keeping this hatchback centered at all times.
---
---
Performance Chops
How do you evaluate electric car performance? Well, it just isn't the same as models powered by an internal combustion engine.
Firstly, you don't have the roar of an engine to light a fuse under your seat. Push the start button and you'll be greeted with silence other than the clicking of the instrument panel and other interior features as they're activated.
Second, the whole purpose of the Leaf is based on efficiency, which comes exclusively from electricity. There isn't a backup gas generator to move it or add power, you must rely exclusively on the electric battery system for thrust.
That thrust comes in two forms: either a 40-kWh battery system or a 62-kWh battery system. The first one generates 147 horsepower and 236 pound-feet of torque; the second one makes 214 horsepower and 250 pound-feet of torque. Most of us know that horsepower is what gets a vehicle going, while torque delivers the power after the initial burst.
What's so neat about electric vehicles is that torque kicks in very low on the power curve. In fact, with the standard Leaf, that boost is instantaneous – right at 0 RPM (800 for the Plus). That's amazing! What's also amazing is that the Leaf may be your perfect stealth car – it blends in with other hatchbacks, but once you hit the accelerator, it moves forward with neck slapback speed.
Under full power, you'll notice some understeer as the front wheels shift slightly before regaining composure. The Leaf in Plus form weighs nearly two tons. That's a lot of weight to carry, but it also helps the Leaf stay planted. Even so, when you need to move down the highway with precision, you can do it. We found the steering nicely weighted with good handling and a comfortable ride.
One feature worth activating is E-Pedal. It's an innovative feature that converts the Leaf into a one-pedal driver. Specifically, once it is set in place, the E-Pedal automatically and rapidly slows the Leaf when you remove your foot from the accelerator. Likewise, there is no need to use the brake, except under emergency conditions.
Why is this advantageous and when should you use it? It's advantageous because it reduces driver fatigue and mitigates brake wear. You won't need to replace pads as often and you'll also see less wear and tear on the calipers and rotors. Likewise, it should prove less taxing on the tires. That's a huge win all around!
---
---
The Collision
Years of driving press fleet vehicles mean I've seen a lot of things while on the road including burned-out cars, near misses, and the occasional accident, sometimes with deadly consequences. That's par for the course for anyone who is regularly on the road and one important reason why I typically avoid thickly settled areas as much as possible.
But getting to and from population centers means traversing busy roads, which always has this driver on heightened awareness. That said, we're still at the mercy of factors not under our control, including road construction, errant wildlife, and the behavior of other drivers.
That last factor hit home in a big way when I found myself on the homeward bound portion of a circuits route after making my one planned stop. The road conditions were ideal (open and moving at highway speed), but suddenly changed as a cloudburst let loose and the two lanes gradually merged to one in advance of a road construction project.
Ample signage warning ahead of time meant traffic began to slow and merge, but the wet roads soon played an overarching factor in drivability. In fact, the traffic quickly slowed to a standstill as the declining weather and challenging road conditions converged.
Seemingly out of nowhere, I heard a crash, then I looked through the rearview mirror and immediately felt a sickening sensation as I observed a white SUV careening toward me. With just a second or two to prepare, I braced myself as the SUV slammed into the back of the Leaf while I was stopped in the left lane.
"Oh, shoot!" I uttered to no one but myself. I placed the Leaf in park and activated the emergency blinkers. Next, I got out of the car and checked with the passengers in the vehicle behind me, not thinking about the Leaf's damage. Most of the injuries were light, but just like the passengers in the vehicle that set off the chain of events, everyone was a bit shook up.
That first vehicle, a 2005 Dodge Durango, sustained the most damage as its front bumper was pushed in and the hood was crushed and left partially hanging on the road. The middle vehicle took the brunt of the damage as it was first hit from behind before slamming into the Nissan. That 2008 Chevrolet Equinox, though, held up better than the Dodge.
As for the Nissan Leaf, the damage was surprisingly light with a broken bumper, punctured tailgate, and a disconnected rear quarter panel the extent of the problems. Where the two other cars were towed away, the Leaf showed no signs of structural damage and yet was drivable.
The Competition
There are many electrified vehicles on the market, but most are hybrids or plug-in hybrids. The most well-known competitor is the Tesla Model 3 followed by the Chevrolet Bolt. Both models supply a longer driving range than the Nissan. For instance, the Bolt clocks in at 258 miles.
The Kia Niro Electric, Hyundai Kona EV, BMW i3, and the Fiat 500e are others on the list, but some are compliance cars designed to help manufacturers meet various state edicts.
---
---
Our Recommendation
We can't recommend the standard model for anyone who places a value on range. That said, if you live in an urban area and your daily driving is measured in local trips only, then by all means consider one and pocket the savings. This means the base model will cost you about $24,300 plus destination and taxes if you're eligible to claim the $7,500 federal tax credit. State and local incentives may reduce your costs further.
---
2020 Nissan Leaf Specifications
---
Sticker price from $31,600 (plus $925 destination fee)
Price as tested: $45,900
Seats 5 passengers
First EV System Choice:
High-response 110-kW AC synchronous electric motor
40-kWh laminated lithium-ion (Li-ion) battery, 192 cells
147 horsepower @ 3,283 ≈ 9,795 RPM
236 foot-pounds of torque @ 0 ≈ 3,283 RPM
Second EV System Choice:
62-kWh laminated lithium-ion (Li-ion) battery, 192 cells
214 horsepower @ TBD RPM
250 foot-pounds of torque @ 800 ≈ 4,000 RPM
Single speed reducer automatic transmission
Wheelbase: 106.3 inches
Length: 176.4 inches
Width: 70.5 inches
Height: 61.4 or 61.6 inches
Passenger volume: 92.4 cubic feet
Storage volume: 23.6/30.0 cubic feet
Towing capacity: NR
Range: 149 (40 kWh) or 215/226 (60 kWh)
Curb weight: From 3,538 to 3,946 pounds
IIHS safety rating: Incomplete
Limited (new) vehicle warranty: 36 months/36,000 miles
Corrosion warranty: 60 months/unlimited miles
Battery warranty: 8 years/100,000 miles
Vehicle assembly: Smyrna, Tennessee
---
See Also — Longer Range Nissan Leaf Debuts at CES
Photos copyright Auto Trends Magazine. All rights reserved.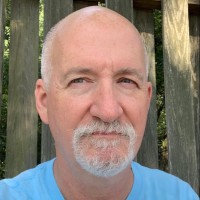 Latest posts by Matthew Keegan
(see all)