Our "right now" weekly driver is a Ford Maverick, the newest and smallest pickup truck model in Ford's fleet. Introduced earlier this year, the 2022 Maverick is a compact model in a segment that has not been served since the 1990s. That is when manufacturers upsized their smallest trucks to the midsize range, abandoning the segment.
---
---
See Also – 2023 Ford Maverick "Tremor" Review
Unibody Design
The Ford Maverick arrives just as the Hyundai Santa Cruz makes its debut. Both models share a common unibody theme in a segment dominated by traditional body-on-frame truck models. They follow the midsize Honda Ridgeline in that regard, vehicles with solid on-road presence and light-duty off-road utility.
One of the overarching concerns about the Maverick is its pickup chops. Can it tow? How much can it haul in its bed? What kind of in-cabin storage is there?
We did not attempt to tow with the Maverick as our test model did not include the trailer hitch. The standard hybrid model though has a 2,000-pound towing capacity. On the other hand, the available turbo (our test model), pulls up to 4,000 pounds. We won't comment on towing further as it simply does not apply here.
Payload Rating and Bed Dimensions
What we can say is that the Ford Maverick supplies a robust payload with a rating of 1,500 pounds. This means that as many as five individuals and all their stuff in the cabin or the truck bed may be carried. That number is just behind the midsize Ford Ranger with its payload starting at 1,619 pounds and the Ford F-150 with 1,745 pounds. Notably, the Hyundai Santa Cruz has a payload capacity of 1,411 pounds according to Jalopnik.
The Maverick's bed measures approximately 4.5-feet long or 54.4 inches. The bed width is about just as wide for a near-perfect square. However, in the all-important measurement between the wheelhouses, that usable space shrinks to 42.6 inches or approximately 3.5-feet wide. Moreover, this bed has 33.3 cubic feet of cargo volume and that nearly equals the 34.4 cubic feet of the similar Ford Escape (the Escape and Bronco Sport, incidentally, share the same platform. Both are derived from the architecture underpinning the Ford Focus).
Ford Flexbed
A difference-maker for the Maverick particularly when comparing this model to the old compact pickups of the past. This one is as modern and innovative as they come. Ford even placed a QR code in the bed for additional ideas for customization. These ideas include creating a false floor and drawer, installing a bike rack, adding bed lighting, and designing a box divider.
The lift-in height for the bed is 30 inches. Ford says that the tailgate is rated for 400 pounds in mid-position. The bed comes with a pair of cleat/bottle openers, two 12-volt power outlets, and a pair of storage pockets. Eight bed tie-downs and another eight 2 x4 pockets are found along with four bed holes.
Also available is a 110-volt/400-watt power outlet and two storage cubby compartments. That's quite some features for a small truck that can also hold 4×8 sheets over the wheelhouse.
Practical Storage
We found the Maverick's storage choices strong for this model. Besides the innovative bed, Ford includes compartmentalized storage under the fold-up rear seat. Also, each door has storage areas for two or three bottles. More of the interior storage comprises a tray on top of the dashboard, an open area to the right of the display screen, the glovebox, and a deep covered area under the front armrest.
In all, we think many buyers will consider their Maverick chiefly as an urban truck. That's how we used it when taking three barrels of yard waste to the dump, along with a full recycling container, and several individual boxes. Everything fit in the bed with room to spare and that was good enough for us.
---
See Also — The Ford Maverick Returns as a Compact Hybrid Pickup Truck
Photos copyright Stumpwater Media Group, LLC. All rights reserved.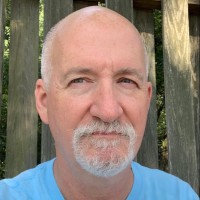 Latest posts by Matthew Keegan
(see all)