The Genesis G80 may be the best luxury sedan for under $50,000.
Since splitting from Hyundai in 2017, the Genesis luxury brand has gradually expanded to include three sedans and two utility vehicles (the compact GV70 SUV arrives by June). At least one fully electric model will follow, giving this marque an important stake in an emerging segment.
The sedan that started it all is the Genesis G80, which was previously known as the Hyundai Genesis. It, went under a naming metamorphosis before an all-new model rolled out in 2021. In effect, Genesis improved upon its earlier package by developing a vehicle better designed to take on the world's best models.
---
2021 Genesis G80 Review
---
Genesis offers the 2021 G80 in 2.5T and 3.5T trims that correspond to the two engine choices. Prices ranges from $47,700 to $62,250, plus a $1,045 freight charge.
The G80 seats five and comes with standard rear-wheel drive and available all-wheel drive.
Genesis G80 Exterior Highlights
Sleek and sophisticated are two words to use to describe the G80's visage. Certainly, there are other appropriate adjectives as the same thing can be said about all models in the midsize luxury sedan class.
In forming Genesis, Hyundai needed to set its own design direction to distinguish its top-tier models. Perhaps the most defining part of its upscale appearance is the gaping crown-shaped or diamond grille. This one overwhelms the front end without seeming overly busy (here's looking at you, Lexus). The stacked LED lighting elements supply a unique touch, further separating the Genesis from the field.
The G80's extended profile is marked by an elevated and muscular beltline, a late-falling roofline, and the expected assemblage of character lines and formative sculpting. Dazzling wheel choices befitting this sedan's premier status are apparent, but we can see that for some, beauty is indeed in the eye of the beholder.
---
---
From the rear, the G80's look parallel's the front with its stacked lighting elements. The sloping roofline gives the sedan an almost Sportback presence. What it also does is limit the amount of trunk space to a paltry 13.1 cubic feet. That's far less space than competing models. Rear fog lamps and embedded dual exhaust ports bring up the rear.
Upgradeable Wheel Choices
Genesis equips the G80 with full and automatic LED headlights, high beam assist, LED daytime and taillamps, and winsome LED side marker lights. Also, the side mirrors are power-folding, heated, and include approach lights with a "GENESIS" logo. A panoramic roof is available and includes a power tilt-and-slide feature.
Standard 18-inch aluminum wheels give way to available 19-inch wheels on the 2.5T trim. Move up to the 3.5T and 19-inch wheels are the standard with optional 20-inch wheels to consider.
Genesis G80 Interior Highlights
The new Genesis G80 shares the same footprint as the outgoing model. However, the differences between these models are apparent when understanding how the interior room was rearranged to give slightly more rear seating room while reducing front-row space accordingly. It is all very subtle with the driver and front passenger hardly noticing, while the rear passengers gain much-need legroom. Overall, it delivers a wiser use of space than before.
Just as the exterior is wonderfully refined and beautifully styled, the same can be said for the interior. Not only is it roomy, but the cabin is alluring, opulent, and serene. It doesn't inundate the senses with a busy look – thick layers, aluminum trim, carefully chosen colors, and nuances such as texturized switches and knobs as well as audio speakers that match the interior, supply sophistication.
The front seats are relentlessly comfortable, with generous padding, restrained bolstering, and ample shoulder, back, hip, and thigh support. Perhaps the only thing lacking is pull-out seat extenders, at least for the front passenger (optional for the driver). You can get them with the G70 sedan and GV80 SUV, but not with this model. It is a feature that improves front-seat comfort by transferring pressure from the lower back to the thigh, thereby making for a more comfortable riding experience.
---
---
Upscale Features
Genesis kicks things off with a requisite proximity key with a push-button start. Imitation leather seats with a piano black trim dress the 2.5T model with the 3.5T sporting real hides and refined woods. Standard 12-way front seat power adjustment with 4-way lumbar support also includes heated seats. Optionally, 16-way front seat power adjustment along with the driver seat cushion extender is another choice.
Additionally, there are other features of note, including stainless steel door plates, a power tilt-and-telescopic steering wheel, imitation leather door inlays and dashboard wrap, adjustable ambient lighting, and a rear center seat armrest with two cupholders.
The list of available features blossoms as you move up to the 3.5T model. Specifically, automatic power door closure is a feature found on pricey sedans as well as on this model. Here, if you shut a door, but fail to close it all the way, the doors will automatically complete the task for you. Also included are ventilated front seats, three-zone climate control, a power tilt-and-slide panoramic sunroof with sunshade, and a power rear and manual second-row side sunshades. Further, both trims offer available heated outboard rear seats and a heated steering wheel, features that are bundled with the all-wheel-drive option.
All in all, the G80 matches the best of the Germans and does so at a far more reasonable cost. Thus, customers will find a sedan big on value with no shortcuts taken to get there.
---
---
Safety Features and Rating
Genesis doesn't tease customers with safety features, then bundle them in packages or require customers to step up a trim level to buy them. Instead, all the important features are included at no extra cost. Do you hear that, BMW?
The roster of active safety equipment includes a parking distance warning with four sensors, front and rear. Further, driver attention warning, forward collision-avoidance assist, blind-spot collision-avoidance assist, and rear cross-traffic collision-avoidance assist come standard. Also, a trio of lane mitigation tech features are part of the package: lane departure warning, lane-keeping assist, and lane following assist. Lastly, smart cruise control with full stop and go close out the features.
As of this writing, the crash test results are not in yet from the Insurance Institute for Highway Safety (IIHS) and the National Highway Traffic Safety Administration (NHTSA). Both testing entities awarded the 2020 model their best scores – Top Safety Pick+ and 5-Star – but this is a new model, so we'll reserve guessing how those ratings will shake out.
Cabin Technology and Audio
Genesis supplies the G80 with Bluetooth connectivity, two front and one rear USB ports, Android Auto and Apple CarPlay smartphone compatibility, and a huge 14.5-inch high-definition LCD unit. Also, a 12-speaker Mobis audio system comes standard and includes satellite radio and HD Radio. Further, an integrated navigation system is part of the equipment roster.
Shoppers can upgrade to a Lexicon audio system with 21 speakers and get a wireless charging pad with the 3.5T model (optional with the 2.5T). An 8-inch LCD cluster is standard or buyers can opt for a 12.3-inch 3D digital cluster on the 3.5T trim.
---
---
Powertrains and Performance
The earlier Genesis models came with standard V6 and available V8 engine choices. That three-engine lineup is gone, replaced by two choices: turbocharged four- and six-cylinder engines. That isn't much of a surprise, given the trend toward smaller, yet powerful and efficient engines to move today's vehicles.
The standard engine is a 2.5-liter turbocharged four-cylinder with 300 horsepower and 311 pound-feet of torque. Study those numbers closely – some naturally aspirated V6 engines come in lower. Moreover, certain V8 engines dating to the 1990s pushed to achieve 250 horsepower. It used to be said that "there is no replacement for displacement," but boosting power and other engine improvements have rendered that statement irrelevant long ago.
If that's not enough power, a 3.5-liter turbocharged V6 engine is a worthy substitute. This one develops 375 horsepower and 391 pound-feet of torque. It isn't at the top tier of the power quotient in this class, but it is no slouch either.
Genesis routes power to the rear or all four wheels utilizing an 8-speed automatic transmission.
---
---
As for the engines, both are new to the Hyundai Kia Automotive Group. This means various Hyundai, Kia, and Genesis models utilize them, although the power output is slightly lower with some.
Our test model had the V6 and we weren't disappointed in the least with the way it behaved. Lots of power from the get-go with open-road butt-kicking evident. The automatic transmission showed discipline, smoothly serving up the right cog without complaint. Similarly, we have found the smaller engine (as tested in other applications) also up to the task. It is no small task to replace one engine, but when replacing three with two, the challenge is huge. Happily, customers have two solid choices at their disposal.
We are not ready to crown the Genesis G80 as the Korean equivalent of the top German models, at least not from an overall drive enjoyment standpoint. The G80's ride smoothness reminds us of the big Lincolns and Cadillacs of a bygone era. On twisty roads, you will not mistake the G80 for a BMW 535x as it does not possess the handling acumen of the Bimmer or match its stability – there is more than enough body roll to encourage drivers to ease up on the pedal.
Competitive Set
Genesis must go toe-to-toe with the industry's strongest models, including the BMW 5 Series, Mercedes-Benz E-Class, and the Audi A7. We must not leave out the Cadillac CT5 and Volvo S90 when making comparisons.
The segment has dwindled in recent years as some manufacturers eliminated sedans to concentrate on utility vehicles. The Lexus GS is one recently retired model that comes to mind. One area where the Genesis G80 does not compete with the Germans and Cadillac is with high-performance models. That would be awesome, but it is not happening, at least not yet.
---
---
Our Recommendation
---
We recommend testing models with both engine choices to determine which one you will want to live with for the next few years. After all, the engine choice is your most important decision when weighing the two trims.
If you choose the standard model, you will find a pair of package choices to bridge the differences between the trims. Firstly, is the Advanced Package ($4,600; 19-inch alloy wheels, power trunk, panoramic sunroof, Lexicon 21-speaker audio system, three-zone climate control, ventilated front seats, sunshades, and wood trim). Secondly, is the Prestige Package, which builds on the first one ($8,300; power door closure, leather seating service, wireless device charger, remote smart parking assist, heated steering wheel and front seats, and expanded driver-assist features).
We think the sweet spot for this model is around $60,000, either with the standard engine and the Prestige Package upgrade or with the 3.5T as delivered. Thus, the determining factor here would be your performance requirements, which will finalize your decision.
Breaking News
Genesis' first-ever electric model, the Electrified G80, made its debut at the 2021 Auto Shanghai show this week. The new model, based largely on the existing G80 sedan, offers standard all-wheel drive with the ability to switch to rear-wheel drive when desired.
According to Genesis, the Electrified G80 has an all-electric range of up to 311 miles and with 350kW rapid charging, the battery can charge from 10 to 80 percent capacity in only 22 minutes. Some of its features include a 400/800V multi-rapid charging system, a special noise reduction feature ported from the GV80 SUV, and the wider use of recycled materials.
The information shared by Genesis applies to the Asian model. Later this year, the company will supply specifications pertinent to customers in the United States and Canada.
---
2021 Genesis G80 Specifications
| Genesis | 2021 G80 |
| --- | --- |
| Segment | Midsize Luxury Sedan |
| Price Range | $47,700 to $62,250 (plus $1,045 freight charge) |
| Engine No. 1 | 2.5-liter, turbo I4 |
| Horsepower | 300 @ 5,800 RPMs |
| Torque (lb.-ft.) | 311 @ 1,650 to 4,000 RPMs |
| Transmission | Eight-speed automatic |
| Engine No. 2 | 3.5-liter, turbo V6 |
| Horsepower | 375 @ 5,800 RPMs |
| Torque (lb.-ft.) | 391 @ 1,300 to 4,500 RPMs |
| Transmission | Eight-speed automatic |
| Seating | 5 (2+3) |
| Curb Weight (pounds) | 3,957 to 4,497 |
| Wheelbase (inches) | 118.5 |
| Length (inches) | 196.7 |
| Width (inches) | 75.8 |
| Height (inches) | 57.7 |
| Head room (f,r — inches) | 41.1, 38.1 |
| Leg room (f,r — inches) | 42.5, 38.7 |
| Shoulder room (f,r — inches) | 58.3, 57.1 |
| Hip room (f,r — inches) | N/A, N/A |
| Storage (cubic feet) | 13.1 |
| Gross vehicle weight (pounds) | 5,104 to 5,567 |
| Towing (pounds) | NR |
| Payload (pounds) | 1,070 to 1,147 |
| Fuel | premium |
| Fuel Tank (gallons) | 17.2 (2.5L); 19.3 (3.5L) |
| EPA Fuel MPG (city/highway) | 23/32/26 (2.5L RWD); 19/27/22 (3.5L RWD) |
| Manufacturing Plant | Ulsan, South Korea |
---
See Also — Genesis to Separate From Hyundai Showrooms
2021 Genesis G80 photos copyright Auto Trends Magazine. All rights reserved.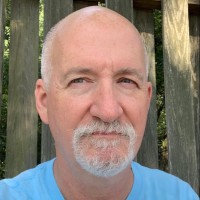 Latest posts by Matthew Keegan
(see all)