With fresh product in and more on the way, Volvo is enjoying record sales on a global scale.
It wasn't too long ago some analysts had suggested the Volvo Car Corporation might exit the US market, if not give up on the business of building passenger vehicles entirely. In 2014 the automaker sold just 56,366 units in the US, continuing on a downward spiral while its competitors emerged from the last recession stronger and with robust sales to go with it.
From Ford to Geely
Purchased by the Ford Motor Company in 1999 before it went to China's Zhejiang Geely Holdings in 2010, Volvo is not as dependent on the US market as it once was.
Volvo's US sales staged a strong rebound in 2015, rising by 24.3 percent to 70,047 units. But that was only part of the story: worldwide, Volvo sold 503,127 vehicles, setting an all-time record. Clearly, Volvo was making a name for itself elsewhere, especially in China.
This year, Volvo's US sales are up 22.7 percent through April on 22,530 units sold. April also helped Volvo claim 10 consecutive months of double-digit growth, enabling the Swedish automaker to continue to outpace the industry.
New product is helping Volvo's rebound, particularly its big XC90 SUV, introduced last year. Indeed, nearly half of Volvo's sales so far this year has come from the XC90 as consumers snapped up 10,856 copies. That's also more than double the 5,102 units sold for the XC60, its next best-selling model. Without the XC90, Volvo might be posting losses as each of its other models are experiencing year-over-year declines.
Expanding Model Line
As of right now, Volvo offers 10 models covering SUVs (crossovers), wagons, sedans, and elevated (Cross Country) body styles. But that number includes some overlapping — when sedans, wagons and Cross Country models are combined, there are three distinct car lines plus three crossovers present for a total of six product lines.
Volvo has served up a number of concept vehicles in recent years, including Concept 26, an autonomous vehicle. The "26" appellation represents the average daily commute time to work — 26 minutes. Another concept is the Concept Estate, incorporating many of the design cues found in the latest Volvo models such as the t-shaped daytime running light guides.
What Volvo really needs to elevate the brand is a higher-volume entry-level model to serve as an affordable gateway. Previously, it served up the compact C30, a three-door hatchback, and before that it had the compact S40 sedan. Neither model moved the needle much for Volvo, and that is why the current V40 wagon hasn't been sold in the US.
New Range of Volvo 40 Models
Well, keep that "40" in mind because it will soon represent a new range of small vehicles. Two concepts, dubbed Concept 40.1 and 40.2 were showcased earlier this week, with both models based on Volvo's new Compact Modular Architecture (CMA), engineered specifically to underpin future small cars.
In a video accompanying the release of the concepts, Thomas Ingenlath, Volvo Senior Vice President Design, explained that the automaker wanted to build high cars as well as low cars, featuring hybrid and electric powertrains.
Said Ingenlath, "Each member of our product family has its own distinct character, just like the members of a real family. CMA has helped us to capture something special, something youthful in our new concept cars. They have an energy, a disruptive and engaging urban character that makes them stand out amongst the crowd. This is the flavour of small Volvos to come."
Strong financial backing from Geely is enabling Volvo to push well beyond its previous constraints. Thus, the automaker may soon find itself better positioned to battle the premium players.
In a press statement released at the beginning of the year CEO Hakan Samuelsson explained, "Volvo is about to enter the second phase of its global transformation. Once completed, Volvo will have ceased being a minor automotive player and taken its position as a truly global premium car company."
Looking Ahead
What does the future hold for Volvo? The automaker has an ambitious goal of reaching 800,000 units annually by 2020 with most of that gain realized through its line of all-new small models. Volvo will share that vehicle platform with Geely Motors leveraging scale to spread out its costs.
Before then, the automaker plans to open its first US manufacturing plant, with the new facility coming online in Berkeley County, South Carolina, in 2018. Other Volvo developments underway include electrification across the entire model line, continued advancements in safety innovation, and autonomous vehicles.
Recent News — New Twin Turbo Engines Power 2017 BMW 2-Series
Photo copyright Auto Trends Magazine. All rights reserved.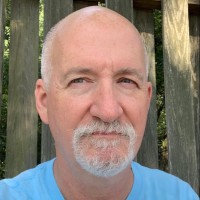 Latest posts by Matthew Keegan
(see all)