Nissan reveals a styling direction that is both inspirational and simple in its Sway concept. Designed with a European audience in mind, styling elements could be adopted and applied to the next generation Sentra sedan and other Nissan models.
Leave it to Nissan to cut the red carpet with a provocative, but dashing compact hatchback. At the 2015 Geneva Motor Show, Nissan unveiled the Sway Concept, a model that just might take the Nissan Sentra in a whole different direction if it is built.
Indeed, the Nissan Sway concept is evocative with an outrageous visage that hearkens to the Nissan Juke, another model that has successfully pushed the styling envelope. But unlike the Juke, the Nissan Sway has an endearing quality with its electrifying fascia, curvilinear profile and contrasting colors.
Arrestive Design Language
Nissan says that the Sway is representative of "how a future generation of compact Nissan models might look if the company's striking new design language was applied to a European hatchback." Thus, it may never see a North American audience, although me thinks that possibility should never be excluded, especially as Nissan continues to consider ways to increase its US market share.
Of the concept Nissan explains that its fuses "four highly distinctive elements" to include: a V-motion grille, the floating roof, boomerang headlamps and a raised C-pillar, elements that have already been applied to the Nissan Lannia Concept. Notably, that concept was unveiled in Beijing at Auto China 2014, in addition to the next generation Murano, a crossover released in the US recently. In the Nissan Sway, a new design language is evident, what points to a styling direction that the brand has already chosen.
"With this new concept car for Geneva, we are experimenting to see how Nissan might be able to bring fresh ideas to the compact hatchback segment," said Shiro Nakamura, Senior Vice President, Design and Chief Creative Officer, Nissan Motor Co., Ltd.
Hatchback Possibilities Stateside
At present, Nissan does not sell a compact hatchback in the US market, offering the Sentra sedan only. Thus, if the company fully embraces the Sway's styling orientation, a sedan variant might be imagined.
That does not rule out a hatchback joining the market at some point too, especially as consumer tastes evolve. However, the "suicide door" design may not hold up under safety scrutiny. Certainly, the second set of pillars (B Pillars) plays a significant role in advancing structural integrity, what might be added along with the rear access doors pivoted traditionally.
The Intersection of Simplicity and Functionality
In the Sway, Nissan points to the IDx show car for its inspiration. Initially unveiled at the 2013 Tokyo Motor Show, the Sway advances its interior design concept of a gliding wing-shaped dashboard. Its simplicity emphasizes functionality, eschewing a decorative purpose.
To put it another way, the hatchback's structural elements include integrated door pulls designed to be part of exposed aluminum struts. Likewise, the three-spoke steering wheel features an elementary presence, with its squared-off bottom section and aluminum spokes.
Further, only two essential instruments are in front of the driver; all other functions are incorporated within a generous sized trapezoidal tablet found in the center of the dashboard. That tablet is both visible and usable by the driver and the front seat passenger.
The seats are of lightweight aluminum structure, shod in suede-like fabric and partially accentuated with pearl-effect material, similar to the stitching techniques typically found on luxury handbags. In like manner, pertinent blue and orange themes within are made to complement the exterior wholly.
Given that the interior is both simple and carefully planned, Nissan says that it "…seems larger than expected." That represents a design motif that might be warmly embraced by consumers who place a premium on roominess and simplicity.
Nissan Sway: Looking Ahead
It will be interesting to follow this concept's travels, especially if it makes a stop at the New York International Auto Show next month. If it does, then Nissan will be testing the waters with American consumers, in a bid to gauge sentiment and explore its options.
---
See Also — GMC Granite: Urban Utility Vehicle
Photos courtesy of Nissan Motors.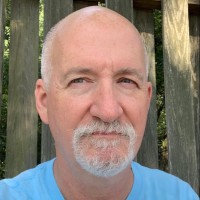 Latest posts by Matthew Keegan
(see all)