The Jeep brand continues to capture market share.
One of the fastest-growing automotive brands in the world is Jeep, an all-SUV marque that is now available in most countries. From its humble Post World War II thrust into the passenger vehicle segment to today, Jeep has emerged as one of the most popular and lucrative automotive brands anywhere.
Change of Owners… Surging Sales
Willys-Overland brought Jeep to the masses, with Kaiser and AMC claiming ownership in successive terms. Since 1987, Jeep has been part of Chrysler, itself operating under the DaimlerChrysler, Fiat Chrysler, and now Stellantis umbrellas.
Jeep's upswing in recent years has been astounding. In 2018, global sales topped 1.5 million units for the first time, dipping slightly the following year. Sales fell further in 2020 due to the pandemic, but early data for 2021 indicates Jeep is on the rebound.
What makes these numbers so interesting is that the Jeep brand cracked the 400,000-unit plateau in 2010, with sales nearly quadrupling eight years later. New product has helped as has expanding the brand to fresh markets. Still, approximately two-thirds of Jeep sales are in the U.S.-Canadian market. This means global growth gives Jeep the potential to easily double sales again over the next several years.
---
---
Jeep Brand 2021
It is impossible to write an article about the Jeep brand without it becoming aged in a matter of months. The company continues to add product, update current models, and release special features and accessories at a stunning rate. And why not? Along with Ram Trucks, the Jeep brand are two of the most lucrative marques in the Stellantis portfolio.
As of publication, the Jeep brand includes the subcompact Renegade, the compact Compass, the large compact Jeep Cherokee, and the midsize Grand Cherokee. This year, Jeep rolled out a three-row version of the Grand Cherokee, its largest model. Jeep also offers a pair of stout off-road warriors in the Wrangler SUV and the Gladiator pickup truck.
But Jeep is not done. Far from it. By year's end, the full-size and truck-based Jeep Wagoneer and the upscale Grand Wagoneer debut. Both models are based on the platform undergirding the Ram 1500 pickup trucks. Thus, Jeep will now take on the likes of the Chevrolet Tahoe and Ford Expedition. Further, the Grand Wagoneer itself will push the Jeep brand to new heights. Specifically, it will have the Cadillac Escalade and Lincoln Navigator in its crosshairs.
---
---
An Even Smaller Jeep
Jeep's success is tied to keeping its current models fresh as well as looking for new segments to conquer. We doubt we will ever see a Jeep car (and that is a good thing), but it may come close. Indeed, Jeep will harness its relationship with Peugeot (also a Stellantis property) to produce a tiny vehicle with a modified version of its four-wheel-drive system.
That vehicle will send power to the front wheels normally and route power to the rear wheels by means of an electric axle. However, we will not see that model in North America, but it will serve European and likely at least some other markets, according to Motor1.com.
Jeep Goes Electric
The auto industry is in a mad rush to convert to electrification. While full electrification seems a way off, we will see additional expansion as more plug-in hybrids and electric variants of existing models come to the market.
Jeep is making much headway there with zero-emission 4xe versions powering every model line by 2025. The 2021 Wrangler is the first Jeep model that has received the electrification treatment. The 2022 two-row Grand Cherokee follows. Jeep is not only bringing electrified models to the market, but it is supporting enthusiasts by building solar-powered charging stations at trailheads.
---
---
Looking Ahead
Eventually, we expect that some of our favorite gas-powered Jeep products will be replaced by all-electric models. It may happen in Europe first as the government mandates are stronger there. In North America, consumer sentiment will be a significant factor. In any case, as some models come to the end of their generational product run, the replacement could be fully electric.
Jeep's success does not come without controversy even as sales surge. The brand has done an impressive job in improving quality, but there is much room for improvement. That will remain a challenge as outsized growth necessitates carefully managing output to give customers what they want without the quality and repair headaches following.
In another area, Jeep must contend with the Cherokee name. The Native American tribe with that name has raised its objections, despite nearly four decades of usage. It seems likely the Cherokee name will not live past 2022 as the CEO of Stellantis, Carlos Tavares, says the company is prepared to drop it. If they do, they will follow a recent trend where all Native American imagery, mascots, and related verbiage disappears from corporate America, schools, and other non-Indian properties.
---
See Also — The Jeep Grand Cherokee SRT8: High-Performance SUV
Photos copyright Stellantis North America. All rights reserved.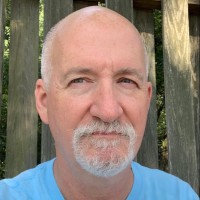 Latest posts by Matthew Keegan
(see all)