Auto Trends Magazine is pleased to announce that it has partnered with the producers of the weekly "The Motor Mouths" car talk show to supply a regular segment.
Beginning May 14, 2022, Matt Keegan will contribute his "Top 3" segment of automotive news stories. In addition, Keegan will be available to contribute breaking news stories as needed throughout the week.
The Motor Mouths airs live on Saturdays via News Talk 98.9, The Roar of Memphis. It is a one-hour show that begins at 11:00 am local time (12:00 ET/10:00MT/09:00PT). Also, all episodes are available free on Anchor.fm and Spotify. Check out the repository of podcasts on their website too.
"This show represents a great opportunity and privilege for me to work with Ditch and Bud as they bring forth fascinating automotive news and car culture stories to their listeners," explained Matt Keegan, Director of Stumpwater Media Group, LLC.
"The show is easy to listen to as the hosts combine their knowledge, curiosity, and humor that make The Motor Mouths a destination program."
The featured stories originate on Auto Trends, then are shared on The Motor Mouths. Said Keegan, "Radio allows stories to come to life.
With Ditch and Bud present, they can ask questions that listeners might have that may not be addressed in the published stories. It is a fast-moving, but an easily digestible segment that I'm certain will offer some surprises."
Auto Trends Magazine was launched by Matt Keegan in 2008 and joined by DrivenAutos.com in 2021. Keegan formed Stumpwater Media Group to manage these and future holdings in the automotive vertical. Auto Trends, though, remains Stumpwater's flagship website with a focus on automotive news, new vehicle reviews, and consumer advice.
News Talk 98.9 FM is a Memphis, Tennessee radio station owned by Cumulus Media. Ditch and Bud are involved with other programming, such as the daily Memphis Morning News.
Other programs offered by the station include Dan Bongino, Fox Across America With Jimmy Failla, and Geek Tank Radio.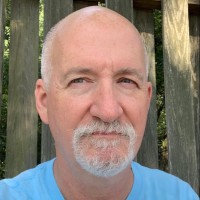 Latest posts by Matthew Keegan
(see all)