Acura's ILX offers a sleek exterior, a prosaic interior, and a price point keeping in line with this compact gateway sedan's contribution to the premium segment.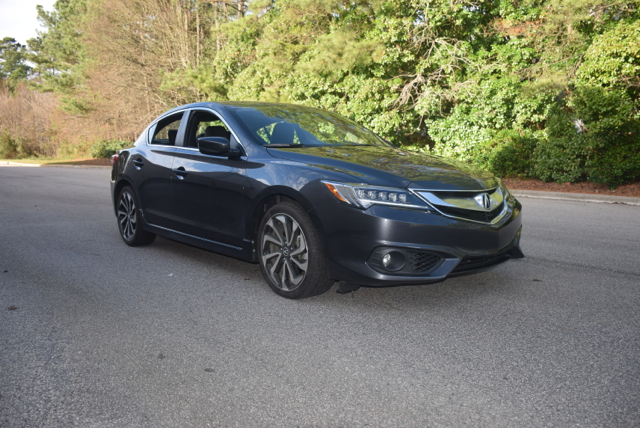 Acura is a nameplate searching for an identity. Launched three decades ago by American Honda to provide a line of upscale products for the US market, Acura falls under the "luxury brand" mantle, but its model line is composed chiefly of vehicles based on the Honda brand's front-wheel drive platforms.
The lack of a clear chassis distinction between the two brands has hindered sales even as its chief competitors continue to add new models and build vehicles exclusive to these brands. That fact doesn't mean Acura has little to offer, but it does mean shoppers should understand what the Acura marque is about and manage their perceptions and expectations accordingly.
2016 Acura ILX
A 2016 Acura ILX entered my test fleet as one calendar year gave way to the next, providing additional time for me to spend with this compact model. The ILX is the entry-level sedan in the segment and is based on the same chassis underpinning the Honda Civic sedan. The remainder of the Acura line is composed of the TLX and RLX sedans as well as the RDX and MDX crossover SUVs.
Importantly, an all-new Acura NSX super car arrives this year, a much-needed and highly anticipated halo model for the brand. The NSX's high six-figure cost and limited availability will do little to bolster sales directly, but it should invite closer inspection of the entire brand.
Acura prices the ILX from $27,900, effectively undercutting the starting price for models from BMW, Cadillac, Lexus and Mercedes-Benz. All ILXs are powered by a 2.4-liter, four-cylinder engine making 201 horsepower and comes paired with an 8-speed dual-clutch automatic transmission. The front-wheel drive ILX is also available in Premium ($29,900) and Technology Plus & A-Spec models ($34,890). Thus, a well-equipped model should cost about $35,000.
Not Available: All-Wheel Drive
The ILX is also the only Acura model without available all-wheel drive. That's an option you can find in the competing Buick Regal and Volvo S60 as well as in higher-end rear-wheel drive-based luxury models, such as the BMW 3 Series, Lexus' IS, and the Mercedes-Benz C-Class.
Although the dimensions of the ILX parallel the Honda Civic, happily there is much that is different for Acura's most affordable product. Introduced in 2013, the ILX provides a sleek style with a bold front fascia marked by jewel-eyed headlamps and LED accents. Acura's upswept be-chromed grille is present, along with distinct embrasures housing the available fog lamps. Together, Acura presents a look that is at once sporty as it is upscale.
The ILX has a long hood, a short rear deck, and a sporty profile with a sweeping roof line, an even belt line, upper and lower character lines, and fashionable 17-inch alloy wheels. At the rear is a trunk lip spoiler, wrap around combination lamps, and reflector lights.
A-Spec Enhanced Interior
Inside, Acura provides room for five, but is much more useful for four. Fold down the rear center seat arm rest and you lose a seating position, but you end up with a more comfortable passenger arrangement. The rear bench seat also folds flat, providing access to the trunk. Leg room is tight, making this model more ideal for the single person or young couple or for the young family with small children.
Up front, the seats are adequately bolstered and comfortable. The driver sits behind a tilt and telescopic steering column; on the face of the leather-stitched wrapped steering wheel are the phone, audio and secondary driver controls.
My test model, a top-of-the-line A Spec, came with aluminum pedals. This model features a two-analog display instrument panel with a digital driver's information center. At the top of the center stack is the telematics display panel for navigation followed by a second display underneath for the audio system. Switches and knobs for managing the audio and climate control systems follow.
At the base of the stack is a large, enclosed storage compartment, suitable for holding your smartphone. Smartphone connectivity is achieved by running your cord to the covered storage compartment between the front seats, itself doubling as an armrest. Also present between the seats are the switches for seat heating and a transmission stick as well as a pair of cup holders.
Refinement and NVH
Refinement, unfortunately, is not the ILX's strong suit. The interior has more than its share of plastics, brightwork trim and other materials that do little to amplify this model's high-end status. Standard "leatherette" seats can be replaced with perforated leather or suede, but the overall look still comes across as utilitarian.
On the NVH spectrum (noise, vibration and harshness), I detected a constant rattling emanating from the center stack — noise not especially noticeable with the audio system blaring, but otherwise discernible when the cabin should have been relatively quiet. Opening and closing various compartments did nothing to mitigate the rattling, which seemed entirely out of place in the Acura.
Another area where the ILX falls short is with the doors. Access and egress is tight, especially at the rear. Shut the doors and the unmistakable solid thump common to more expensive cars is just not there.
Peppy Engine and a DCT
One of the strongest attributes of the ILX is its powertrain. Here, Acura offers a 2.4-liter, four-cylinder engine and pairs it with an 8-speed dual-clutch transmission (DCT). The combination yields sufficient power while enabling exceptional fuel economy — 36 mpg on the highway.
The DCT shifts faster than a normal automatic, using one clutch for odd-numbered gears and a second clutch for even-numbered gears. A torque converter is also present to ensure smooth acceleration from a stop. Yes, you can operate this model in manual mode to shift your way up and down the 8 gear-step range.
With the ILX, Acura also employs a drive-by-wire throttle system. Instead of using a conventional throttle cable to accelerate the sedan, Acura uses electronics to achieve the same result. This electronic connection between the accelerator pedal and engine throttle is designed to achieve quicker and more efficient response and will probably be hardly noticed by most drivers. It wasn't something I thought about much while behind the wheel and that's probably a good thing.
As for the engine, it spools up and delivers sufficient power around town, as you enter the freeway as well as on the open road. Had Acura gone with something less powerful, it would only have amplified this model's basic status. On the other hand, although a more powerful motor might be welcome, it wouldn't be adequate apart from the positive handling effects of all-wheel drive.
The engine is noisy and raspy, making its presence known especially as you press hard on the accelerator. Noisy four bangers seem more appropriate for a Focus RS or a Civic Si, but less so with the ILX. Nevertheless, it is what it is and that issue may not be an especially big deal for most people.
Steering and Handling
Among the more positive features of the ILX are its suspension system. For 2016, the front suspension system bushings have been revised and the rear stabilizer bar thickened. These changes provide an improved road feel while increasing overall stability. Further, the reactive dampers help absorb minor road vibration while also reducing body roll.
Handling for the ILX is as you would expect it to be in any small, front-wheel drive model. Fortunately, torque steer is not a concern and this sedan manages curves without drama.
Your Choice of Entry-Level Models
As far as choosing the ILX, there are many other models from competing manufacturers, which might also be considered. The Audi A3 is one of the better ones in this price range and offers superior refinement all around. In addition, Buick and Volvo bring in all-wheel drive and offer additional powertrain options.
To sum up, the ILX is not a strong entry-level model for the Acura line. What it does have going for it is superior reliability and a host of safety features, all part of the AcuraWatch Plus package.
---
2016 Acura ILX
Sticker price from $27,900
Price as tested: $35,000 (estimated)
Seats 5
2.4-liter four-cylinder gasoline engine
201 horsepower @ 6,800 RPM
180 foot-pounds of torque @ 3,600 RPM
3.43 inches bore by 3.90 inches stroke
Engine compression ratio: 11.6-to-1
8-speed dual-clutch automatic transmission
Wheelbase: 105.1 inches
Length: 181.9 inches
Width: 70.6 inches
Height: 55.6 inches
Passenger volume: 89.3 cubic feet
Storage volume: 12.3 cubic feet
Towing capacity: Not rated
EPA: 25 mpg city, 36 mpg highway
Premium grade gasoline
Fuel tank: 13.2 gallons
Curb weight: From 3,115 pounds
IIHS safety rating: Top safety pick+
Limited vehicle warranty: 4 years/50,000 miles
Powertrain warranty: 6 years/70,000 miles
Corrosion warranty: 5 years/unlimited miles
Vehicle assembly: Greensburg, Indiana
---
Photos copyright Auto Trends Magazine.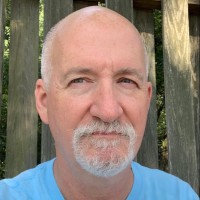 Latest posts by Matthew Keegan
(see all)