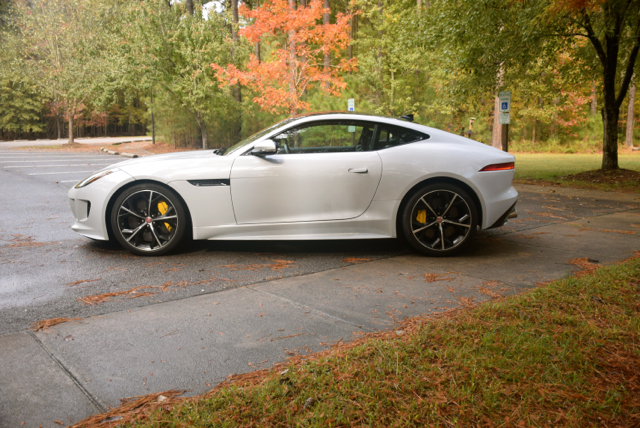 Some say I am lucky to be able to do what I do. I won't dispute that point — how could I? After all, when you take delivery of one or two new vehicles for testing purposes each week, you have access to a strong selection of motorized conveyances ranging from humble subcompacts to high-end sports cars.
I'd be lying if I didn't say I have my preferences — my favorite models are off-road capable 4x4s and performance models. And speaking of performance, three different Jaguar F-TYPE sports cars have been presented to me in calendar year 2015 alone.
Driving Three F-TYPEs
The fun began in February when a 2015 Jaguar F-TYPE S Coupe garbed in Italian Racing Red Metallic turned up. Powered by a supercharged, 3.0-liter V-6 engine, it offered enhanced power — 380 horsepower versus the standard 340, and came paired with an 8-speed automatic transmission.
Next, the first of two 2016 models — this one dressed in Ammonite Gray Metallic — took the same V-6 engine and paired it with an all-new 6-speed manual transmission. For the first two model years (2014 and 2015), no manual was offered. Nor could you get all-wheel drive. Those deficiencies were rectified beginning with the 2016 model year.
The third model was the preeminent of the three and is also the subject of this review. Powered by a supercharged, 5.0-liter V-8 engine making 550 horsepower and 502 foot-pounds of torque, when the R Coupe is selected you automatically get all-wheel drive. This engine only comes paired with the 8-speed automatic transmission. Jaguar arrayed this third sports car in Glacier White Metallic finish.
No matter how you order or drive it, the Jaguar F-TYPE is a beautiful machine.
Design by Ian Callum
To wit, the design is the work of Ian Callum, the British designer whose masterful handiwork has been seen on a number of other models, including the Ford Escort RS Cosworth, Aston Martin Vanquish, and the Jaguar XK. The Jaguar F-TYPE just may be his crowning achievement, a model recognized as the spiritual successor to the 1960s-era Jaguar E-TYPE.
Both the current and iconic "TYPES" feature elongated hoods, compact cabins, and an abbreviated rear deck. But the F-TYPE is all its own beast.
The Jag's front fascia has an all-too-familiar gaping maw, adopted by luxury and mainstream manufacturers alike. Dual embrasures are found on either side of the main grille; the lower grille or intake is hemmed in by body skirting. The long, wraparound headlight assembly is fashioned with boomerang LED daytime running lights.
The hood itself features two air vents. Find the release near the windshield to raise it to the front of the car. The side profile is marked by muscular shoulders, large wheel wells, side vents, skirting and alloy wheels garbed with yellow brake caliper covers. Instead of a traditional rear deck, the Jag roof line tapers down to a hatchback with a massive haunch. Quad exhausts bring up the rear with a diffuser accenting the back side.
Sport Cabin for Two
Inside, the cabin is as intimate as they come, but my near 6-foot frame had no problem getting in and moving about. A three-spoke steering wheel with the requisite flat bottom and R Coupe badging starts things off. Behind the wheel are a pair of analog displays — tachometer and speedometer — ensconced in separate cowls. Additional driver information is found on a digital display screen located between the two.
The seats are covered in thick, twin-stitched leather and offer extra bolstering for lateral support. You do have some room to move back as well as up and down. I had no trouble finding my optimal seating position. Wear a pair of wraparound sunglasses if you can — the sun visor is too narrow to offer much help. Furthermore, it doesn't move out of position.
The top of the center console is covered in dark technical weave aluminum. Activate the ignition and a pair of vents emerge. Beneath that is the color display with switches on both sides to control the panel. Large knobs further down manage the dual climate control system, with additional switches at the ready for handling other cabin controls. The ignition button is placed on the curve of the console just ahead of the transmission stick with additional handling controls nearby. The most important [toggle] switch is for the drive mode, allowing the driver to stay in normal mode or to switch to slippery road conditions or dynamic mode.
Dynamic mode is the place you want to be as much as possible to experience the full performance of this sports car. Make the switch to dynamic and the already loud exhaust system bellows. The dampers also stiffen and the 8-speed automatic transmission makes each shift point a thrill, especially when operating this beast in manual mode.
Cruise around your neighborhood in dynamic mode and you're certain to draw the attention of your neighbors. Avoid doing this during the wee hours of the morning and you'll also dodge their wrath. It is at this point the exhaust takes on the personality of a percolator with it many pings, belches and pops. If you have your music on at this point, turn it off — the sounds the Jag emits is the only tune you need to hear.
On the Road
If you get the chance to slip behind the wheel of the F-TYPE, you must head to a desolate road, a twisty one at that to take in the full driving experience. Although I never advise people to break the law, more than likely you'll find your sweet spot somewhere between fifth and sixth gear while operating the Jag in dynamic mode and your foot pressing hard on the accelerator. Check the speedometer and, oh well….
The R Coupe is all-wheel drive, thus it brings in a dynamic not found in most other F-TYPEs. You'll enjoy the rear-wheel drive bias as you lunge into every curve, then you'll sense power moving to the front wheels to add an extra measure of stability. Do this with stability control turned off and you'll experience a fascinating combination of agile handling and neck-snapping execution. Even if your driving tastes are a bit tamer (or you're concerned about the men in blue), you should still find yourself smiling from ear to ear as you execute your plan.
Extras for This Six-Figure Sports Car
The R Coupe test model came with a few extra features, which collectively raised this model's $103,600 base price to $123,495.
A carbon fiber roof ($3,700) with outer and inner panels bonded together offer a stunning as well as a strong and lightweight roof structure. It provides an extra measure of pop for a vehicle that is deeply satiated in excitement. A high-lacquered finish adds to that visual appeal.
Also included was a carbon ceramic matrix braking system ($12,000), what brought in the 20-inch storm alloy forged wheels, the carbon ceramic brake rotors, and the stunning yellow calipers. Jaguar says that the system derives from motorsport technology, with 6-piston front and 4-piston rear brakes present.
Add in the $2,100 vision pack and you realize that the already extraordinary R Coupe reaches for the moon as well as deeper into your wallet. That pack offers intelligent lighting — to adjust the headlamps between high and low beams automatically, includes front and rear parking sensors, and tops it off with a blind spot monitor. You're driving a six-figure machine — the add ons help ensure you keep it in one piece.
Storage is limited, but there is an open storage compartment between the seats, suitable for holding a small purse. The hatchback or trunk is broad and shallow — you should have no trouble bringing your golf gear with you or weekend luggage for two.
Buyer Considerations
Having driven three F-TYPEs to date, I've seen everything from the base plus to the ultimate. More affordable versions start at $65,000 for the coupe and $68,100 for the convertible. Of course, there are significant differences between engines, and new transmission and drivetrain layouts to attract a wider audience. Regardless of the Jag you might choose, expect to attract a loyal following of interested eyes, people captivated by this worthy British machine.
---
2016 Jaguar F-TYPE R Coupe
Sticker price from $103,600
Price as tested: $123,495
Seats 2 occupants
5.0-liter supercharged V-8 gasoline engine
550 horsepower @ 6,500 RPM
502 foot-pounds of torque @ 3,500 RPM
3.64 inches bore by 3.66 inches stroke
Engine compression ratio: 9.5-to-1
8-speed automatic transmission
Wheelbase: 103.2 inches
Length: 176 inches
Width: 75.7 inches
Height: 51.6 inches
Passenger volume: NR
Storage volume: 11.7 cubic feet
Towing capacity: NR
EPA: 15 mpg city, 23 mpg highway
Premium grade gasoline recommended
Fuel tank: 18.5 gallons
Curb weight: From 3,814 pounds
IIHS safety rating: Not Rated
Limited vehicle warranty: 48 months/50,000 miles
Powertrain warranty: 48 months/50,000 miles
Corrosion warranty: 6 years/unlimited miles
Vehicle assembly: Birmingham, UK
---
See Also — Astonishingly Low Price Point for the High-End Cadillac CT6
---
R Coupe photos copyright Auto Trends Magazine.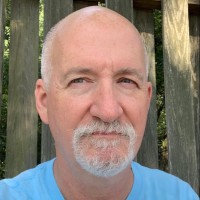 Latest posts by Matthew Keegan
(see all)