The Ford Bronco takes on the Jeep Wrangler.
It has been decades since we last saw a Bronco SUV, particularly a small one. But for 2022, the Ford Bronco is back, an all-new model that was initially launched in 1966. This four-wheel-drive SUV possesses the off-road chops one would expect due to its name. The latest model blends a retro design with modern touches to deliver a truly likable model.
---
2022 Ford Bronco Overview
---
Ford offers the 2022 Bronco in eight trims. Base ($30,800), Big Bend ($35,285), Black Diamond ($37,950), Outer Banks ($40,855), Badlands ($44,495), Wildtrack ($49,780), Everglades ($53,000), and Raptor ($68,500).
The first six trims offer two- and four-door variants, while the Everglades and Raptor are four-door models only. Upgrading to a four-door adds between $1,445 and $3,900, depending on the trim. Add $1,495 for the destination fee.
The two-door Bronco seats four, while the four-door offers space for five. That's the same arrangement found in the Jeep Wrangler, the Bronco's strongest competitor.
---
---
Highlights of the 2022 Ford Bronco
---
We will examine the Bronco section by section. Please note that most of our comments are reserved for the two-door version as our tester was a Bronco Outer Banks model.
Exterior Features
There is not anything pedestrian about the Ford Bronco. From the ground up, this model was built with off-road enthusiasts in mind. A traditional body-on-frame design was developed for this vehicle. It is unique to the Bronco and does not share its platform with the current-generation Ford Ranger midsize pickup truck.
The look is as burly as they come with Ford blending heritage Bronco design cues with modern touches. This means traditional round headlights are present as are LED lighting accents. The boxy visage hearkens to the early era, a look that means business.
Upfront, the fascia features a broad grille offset by a pair of circular lights with horizontal lights cutting through. Beefy front bumpers, pronounced fender flares, a chunky hood, and upright windows mark this model. Just like on the Wrangler, the doors and roof are removable. However, we did not remove them as time was of the essence. Ford supplies the tools to get it done.
Swing open the rear door and it supplies ease of access to the storage compartment. The rear seat easily pulls out and there is a can opener on the door to quaff drinks while tailgating with friends.
Ford offers 16-, 17-, and 18-inch wheel choices. The available 35-inch all-terrain tires wrap the 17-inch wheels for added swamp crawling. With nearly three feet of water fording capability, the Bronco goes places where few other models dare. On the highway, it can also pull, with a 3,500-pound maximum tow rating available.
---
---
Interior Highlights
Inside, the Bronco is truly off-road centric with waterproof materials throughout, especially on the floor. Thus, the materials used are designed much more for durability than luxury and it shows. Cloth-wrapped seats all around and manually controlled front seats are standard. Spend more, and marine-grade vinyl and real leathers, power-adjustable front seats, and a heated steering wheel are available.
Bronco logos and other "Easter Eggs" appear throughout the interior – on the seatbacks, the dashboard, the transmission shifter, and on the screen. Brightwork trim, ample storage compartments, and a half dozen auxiliary switches are other touches of note.
The two-door model seats four, the four-door holds five. The two-door Bronco offers 22.4 cubic feet of cargo space with 52.3 cubic feet when the rear seat is folded. On the other hand, the four-door Bronco has 38 cubic feet of standard cargo space or 83 cubic feet with the rear seat folded. Both models, incidentally, trump the Wrangler's cargo room.
We found the front seats comfortable and supportive. In fact, with the boxy interior, tall drivers should find ample room. The rear seat in the two-door holds two adults, but flipping the front seats forward means squeezing past the roof pillar to find your spot. On the other hand, the four-door model makes it easy to get in and out. Two fit comfortably; three are seated in a pinch.
Full power accessories zoned climate control, and a tilt-and-telescopic steering column comes standard. Rubberized flooring with drain plugs makes cleaning out this SUV easy.
---
---
Key Safety Features
Beyond the requisite rearview camera, every Bronco trim comes with automatic high beams. Forward collision warning with pedestrian detection and forward automatic emergency braking come standard. On four-door models, a rear door alert is included.
Among the list of available features are front and rear parking sensors and a surround-view parking camera system. Blind-spot monitoring with rear cross-traffic alert as well as lane departure warning with lane keep assist are also available.
Technology Overview
Ford equips the Bronco with a standard 8-inch touchscreen display. A six-speaker audio package with HD Radio and satellite radio is included. Bluetooth, a Wi-Fi hotspot, and four USB ports come standard. The Bronco has smartphone integration via Android Auto and Apple CarPlay.
Among the available upgrades is a 12-inch touchscreen display. Navigation, two additional USB ports, and wireless device charging are also available. The Bronco also offers a 10-speaker audio system. Lastly, buyers will find a 12-inch digital gauge cluster on some models, replacing the standard 8-inch digital display and analog speedometer.
---
---
Drive Impressions
---
Ford turned to its other models to secure engines for the 2022 Bronco. A 2.3- liter turbocharged four-cylinder engine comes by way of the Ford Ranger. A 2.7-liter twin-turbo V6 is ported from the Ford F-150. Both engines work with a 10-speed automatic transmission although a 7-speed manual gearbox with a crawl gear is standard with the base engine (You'll pay $1,595 to upgrade to the automatic).
The base engine earns 275 horsepower and 315 pound-feet of torque when fueling with regular-grade gasoline. Opt for pricey premium fuel and the power quotient climbs to 300 horsepower and 325 pound-feet of torque. As for the V6 engine, this one earns 315 horsepower and 410 pound-feet of torque. Again, choose premium-grade gasoline and those numbers climb to 330 horsepower and 415 pound-feet of torque. In these days of extreme gas prices, we would stick with the regular grade. Besides, the Bronco is far from an efficient model.
Up to seven drive modes and three steering modes are available. Even with the chunky tires on our Outer Banks model, we found the Bronco does a better job of staying centered on pavement than the Wrangler. The Jeep tends to wander although we will say that feeling is apparent at times with the Bronco. It just is not a big deal.
---
---
As you might assume, the Ford Bronco shines off-road. It almost "begs" to go places where other SUVs wouldn't dare. Then again, most of those are crossovers and there is a reason for that: they're not off-road friendly.
We left the Bronco in the "normal" model most of the time and this means it handled gravel and dirt roads with ease. Turning to mud/ruts takes care of nearly everything else although switching to "sand" is ideal for the beaches. Again, time was of the essence, otherwise, a trip to the Outer Banks to put our "Outer Banks" trim through the paces would have been ideal.
G.O.A.T. Mode
The Bronco's G.O.A.T. or Goes Over Any Type of Terrain mode also features slippery, sport, and eco modes. Rock crawl and Baja modes, like Mud/Rut, are available on select trims.
Among the standard features is a torque inhibitor that locks the inside rear wheel to make constricted hairpin turns or for improved control on the sand. Also available are hill descent and ascent control that serve as low-speed off-road cruise control in 4H or 4L modes. Finally, a disconnecting sway bar keeps the Bronco malleable for climbing.
We have seen comparisons between the Bronco and Wrangler in the all-important approach, breakover, and departure angles. We won't drill-down for a comparison in this article, but we will say that the best Bronco numbers are achieved with the available Sasquatch Package. Thus, the two-door model achieves a maximum 43.2 degrees approach, 29-degrees breakover, and 37.2-degrees departure angles.
---
---
Parting Thoughts
---
Wind noise and poor fuel economy are the Bronco's most significant demerits. But these are easily offset by a timeless design, exceptional off-road chops, and advanced technologies. Customization is yet another plus and this model supplies it in spades.
We doubt many will begin their search with the base model. Indeed, there are six "themed" models between the base and Raptor, giving shoppers a delicious assortment of designs to consider. That said, expect to pay handsomely for a Bronco as demand is far outstripping supplies.
---
Additional Photos
---
---
See Also — Jeep Compass Nemesis: Ford Bronco Sport
Photos copyright Stumpwater Media Group, LLC. All rights reserved.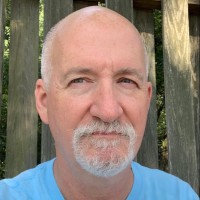 Latest posts by Matthew Keegan
(see all)