---
The Volkswagen Jetta requires little introduction, a compact model with 40 years of history on tap. This vehicle is based on the brand's modular platform, which includes such disparate models as the subcompact Golf hatchback and the midsize Atlas crossover utility vehicle.
The seventh-generation model rolled out in 2018 and is the largest Jetta yet. Indeed, with a wheelbase now measuring 105.6 inches, it is nearly a foot longer than the original. Thus, in an earlier era of product downsizing, the Jetta gradually reversed course, gaining size and weight along the way.
2019 Volkswagen Jetta GLI Overview
For 2019, Volkswagen rolled out a Jetta GLI 2.0T 35th Anniversary Edition. The five-passenger GLI is the top-trim Jetta and comes with three sub-trim designations this year: S ($25,995), 35th Anniversary Edition ($26,995), and Autobahn ($29,195). A turbocharged 2.0-liter four-cylinder engine is exclusive to this front-wheel-drive sedan. It comes with a 6-speed manual gearbox, otherwise, shoppers can upgrade to a 7-speed dual-clutch transmission for $800.
As for packages, none are offered. Each sub-trim includes various content upgrades and appearance changes. Individual options include such accessories as a cargo box attachment ($699), magnetic pop-in sunshade ($260), and side window deflectors ($135).
My test model was the 35th Anniversary Edition. Volkswagen hasn't said how many copies it'll produce. Thus, it seems likely if you want one, you can place your order and you'll likely get one.
---
---
Anniversary Enhancements
Choose the 35th Anniversary Edition and you'll find a number of enhancements, which are a relative bargain for this model's $1,000 price premium over the GLI S.
One of the most significant add-ons is the standard DCC adaptive damping system, which supplies an improved balance between handling and ride comfort. Where non-DCC models come in four drive modes: normal, sport, eco, and custom, the DCC adds a fifth: comfort. With DCC, the system manages the suspension's rebound and compression rates individually, for improved dynamics.
Most of the changes for the anniversary model are appearance upgrades, including "GLI 35" badging and tagging, inside and out. Indeed, you'll find GLI 35 markings on the interior décor, seat tags, floormats, and the sill kickplates. As for the exterior, the changes include unique dark grey 18-inch wheels featuring a red stripe around the outer rim. All models have red-painted calipers on the front brakes.
---
---
The Sixth-Generation Volkswagen Jetta GLI
While the Jetta celebrates its seventh generation, the GLI first appeared in this model range's second generation. Thus, the Jetta GLI is now in its sixth generation.
The GLI sits 0.6 inches lower than the standard model, giving this sedan a more planted look. A lower front spoiler and a larger air intake set the GLI apart from other Jetta trims. LED lighting treatments are also standard and include front LED projector headlights, LED daytime running lights, side mirror-mounted turn signals, and LED taillights.
Special side skirts add visual appeal to the profile. From the rear, a sporty bumper, the LED taillights, a diffuser, and dual chrome exhaust tips supply additional visible enhancements. All told, the GLI delivers a sporty countenance.
---
---
Inside, the cabin features a driver-focused cockpit. Two large analog dials mark the instrument panel with a digital driver's information center separating the two. The center stack tilts toward the driver, which is a welcome layout for reducing distraction. The layered dashboard gives the GLI a premium look, with the accompanying materials supporting it. Alloy pedals, a flat-bottom steering wheel, sport seats, and oversized door pockets are other notable characteristics.
We found the front seats comfortable, with ample support from the shoulders and down to our hips and legs. The rear seat offers generous space, at least by compact car standards. We think most people will prefer to utilize that area for two adults, but three can fit in a pinch.
As for trunk space, it measures 14.1 cubic feet, down from the previous 15.7 cubic feet. It is still within range of other small sedans, but the approximate 10-percent loss in volume cannot be ignored.
---
---
Safety and Technology
New car buyers expect a package of safety features that go beyond airbags, a rearview camera, and traction and stability control. Volkswagen includes a post-collision system that's unique to the Jetta, one that ensures the GLI comes to a stop after a crash.
You'll also find standard forward collision warning and autonomous emergency braking. Blind spot monitory and rear traffic alert are also included.
On the tech front, Volkswagen supplies standard Apple CarPlay and Google Android Auto smartphone compatibility. Most models have a 6.5-inch touchscreen, Bluetooth, one USB port, and an SD card. Upgrade to the Autobahn and you'll find an 8-inch touchscreen display, satellite and HD radio, a CD player, and two USB ports. The Autobahn also adds a digital instrument panel and an eight-speaker Beats audio system.
On the Road
The Volkswagen Jetta may be as close to a driver's car as you'll find in this segment. Notably, the segment is also changing as some manufacturers make an exit in favor of crossovers. Gone are the Dodge Dart and Ford Focus. Moreover, the Chevrolet Cruze will also soon go away.
Although the segment pie is shrinking, buyers will find competing models from Asian manufacturers. Among the strongest competitors to the Jetta GLI is the all-wheel-drive Subaru WRX. Volkswagen also identifies the Honda Civic Si and the Hyundai Elantra Sport as rivals, which are front-wheel drive like the Jetta.
---
---
As for the Jetta, the GLI model is its most powerful. Indeed, the turbocharged 2.0-liter four-cylinder engine makes 228 horsepower and 258 pound-feet of torque. That torque output is wonderful and especially welcome when passing. On curvy roads, the GLI stays poised, without the diving and porpoising experienced by some models.
The GLI's steering feel is decent, which means it could be better. It isn't especially engaging, but the chassis nearly equals the spryness of its top competitors. As for ride comfort, we're impressed by how well it feels, even as it skirts over bumps. At least some credit belongs to the longer wheelbase, which does a laudable job of spreading feedback across the frame.
Perhaps the brightest mark of the GLI is the standard 6-speed manual gearbox. Kudos to Volkswagen for keeping this transmission around, even as nearly every competitor drops them or offers a five-speed in base models only. We've always been impressed by Volkswagen's manuals with their clean and effortless shifting and smooth clutch uptake. Its workings aren't on the level of a sports car, but it certainly doesn't supply the inspire less feel of some units. If manuals ever do bite the dust, we can imagine Volkswagen will be the last to leave the segment.
Auto Trends Recommends
It is easy for us to recommend the GLI over other Jetta models, as the top-trim supplies the look, advanced powertrain, and driving capabilities we like. The 35th-anniversary edition represents a nominal upgrade over the base trim, while the Autobahn delivers an Audi-like characteristic in its digital dashboard. So, our recommendation is to choose the GLI, then consider the look and amenities you want to dress your sedan.
---
2019 Volkswagen Jetta GLI 2.0T
35th Anniversary Edition
Sticker price from $26,995 (plus $895 destination)
Price as tested: $27,890
Seats 5 occupants
Engine: 2.0-liter turbocharged I4 gas
228 horsepower @ 5,000 RPM
258 foot-pounds of torque @ 1,700 RPM
6-speed manual or 7-speed dual-clutch automatic transmission
Wheelbase: 105.6 inches
Length: 185.2 inches
Width: 70.8 inches
Height: 56.8 inches
Passenger volume: 94.7 cubic feet
Storage volume: 14.1 cubic feet
Towing capacity: NR
EPA: 25/32/28 mpg city/highway/combined
Regular gasoline
Fuel tank: 13.2 gallons
Curb weight: From 3,217 to 3,274 pounds
IIHS safety rating: Good; Marginal/Poor headlights
New vehicle warranty: 6 years/72,000 miles
Vehicle assembly: Puebla, Mexico
---
See Also — Capacious Compact Sedan: 2017 Volkswagen Jetta
Volkswagen Jetta GLI photos copyright Auto Trends Magazine. All rights reserved.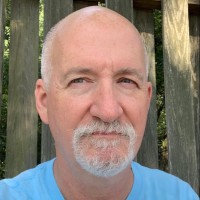 Latest posts by Matthew Keegan
(see all)