An all-new electric vehicle model is on the way, with a spring 2022 arrival set. Dubbed the Toyota bZ4X, the latest vehicle joins a long list of electrified Toyota models. It is the first of a new line of fully electric vehicles slated for the North American and global markets, a model that is roughly the size of the Toyota RAV4.
"Beyond Zero" is Toyota's sub-brand for many of its upcoming battery electric vehicles. Broken down, the Toyota bZ4X stands for "beyond zero, four-wheel-drive crossover," although front-wheel drive is standard and all-wheel drive is optional.
New All-Electric Platform
The bZ4X is the first model riding on Toyota's dedicated electric vehicle platform. Jointly developed with Subaru, the bZ4X should deliver a blend of light-duty off-road capability and on-road driving comfort. The lithium-ion battery back resides underneath the floor, enabling this EV to enjoy a low center of gravity. Toyota says the body structure is composed of high tensile steel and enhanced frame components surrounding the battery pack and suspension system for greater agility. Thus, handling should benefit.
At a press event in Encinitas, California, just ahead of the 2021 Los Angeles Auto Show, Toyota showcased the entirety of its electrified portfolio. All models except for the bZ4X were drivable and included hybrid, plug-in hybrid, and fuel-cell vehicles. Given that we had already driven nearly every model shown, including the Toyota Tundra Hybrid, we spent much wheel time with the fuel-cell Toyota Mirai. A full drive event for the bZ4X is planned for next spring.
---
---
Neoteric Vibe
Although not available for driving, we fully examined the exterior, interior, cargo area, and lifted the hood. Unlike some models with a front trunk (frunk) for added storage, an electric motor and other key components are under the hood of the bZ4X. As for its styling, it is thoroughly modern with a distinctive aerodynamic body marked by strong shoulders, ample sculpting, multiple signature lines, and advanced lighting. We see elements of existing Toyota models present, including the Prius, the all-new Corolla Cross, as well as the RAV4.
Inside, the cabin has a thoroughly modern look. It isn't overrun with a space-age design, instead, the bZ4X has a layout that aligns well with Toyota's other crossovers. What it doesn't have is a glovebox as that space is dedicated to radiant foot-and-leg warmers. It's part of a heat pump-based climate control system that also heats the steering wheel and front seats. Still, the loss of the glovebox is only partially offset by an average-sized storage compartment between the front seats.
Tech and Safety
Among the tech features present, the bZ4X can lock, unlock, or start the system with a smartphone. This model also features Toyota's latest infotainment system technology and software. Over-the-air updates mean this Toyota doesn't require a dealership service call.
On the safety front, Toyota promises its most advanced safety package yet, Toyota Safety Sense 3.0. The new system builds on its current package, which includes automatic emergency braking, lane control, and adaptive cruise control. Additions to this system include guardrail and motorcyclist detection. Additional details are forthcoming.
---
---
Power and Longevity
As of this writing, we don't have a full picture of the bZ4X's performance capabilities. We do know that front-wheel-drive versions have a 150kW single motor, while all-wheel-drive models feature a dual-motor system with 160 kW. Power routes to the wheels utilizing a single-speed transmission.
Toyota estimates a 250-mile range for the bZ4X, which rivals one of its competitors, namely the Volkswagen ID.4. The automaker emphasized that the battery pack is optimized to last, promising 90-percent capacity after 10 years. That's a big deal for shoppers concerned about eventually replacing their battery packs because they've lost so much power.
Looking Ahead
The 2023 bZ4X represents a pivot to full electrification for Toyota. Although the company isn't discarding the internal combustion engine, we'll see additional hybrid and plug-in hybrid models moving forward. Also, Toyota remains committed to fuel-cell vehicles as it cooperates with other companies and government entities in its quest to expand the fueling infrastructure.
Finally, pricing details should arrive closer to the release date. We expect the 2023 bZ4X to retail somewhere in the $40,000 to $45,000 range. A $7,500 federal tax credit accompanies this model along with whatever state incentives are offered.
---
Additional Photos
---
---
Photos copyright Toyota Motor Sales, N.A.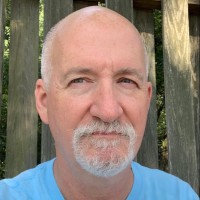 Latest posts by Matthew Keegan
(see all)