GM's hybrid participation has included plug-in and mild hybrid models. To date, no strong hybrid model has been developed for the market. Beginning in 2016, the Chevrolet Malibu Hybrid will change that, a vehicle GM claims will provide optimum fuel efficiency.
You are to be forgiven if you were not even aware that a Chevrolet Malibu hybrid variant once existed. After all, in a segment where the Ford Fusion Hybrid,Toyota Camry Hybrid, Honda Accord Hybrid, Hyundai Sonata Hybrid and Kia Optima Hybrid are better known, the hybrid Malibu seems forgotten.
That model, officially known as the Chevrolet Malibu Eco, never really caught on and was canceled following the 2013 model year. The reason? The standard gasoline model matched the fuel economy of what essentially was a part-time or a mild hybrid system, an arrangement that delivered only a modest advantage to customers.
2016 Chevrolet Malibu Hybrid
GM, however, is not giving up on a Chevrolet Malibu Hybrid. Indeed, when the next generation Malibu model debuts at the 2015 New York International Auto Show next week, we will learn a lot about a new gas-electric model that will join this midsize sedan line.
Specifically, the new model will draw from technologies currently used in the Chevrolet Volt, a more advanced plug-in hybrid model prized for its near 38-mile electric-only range. GM estimates that the combined city and highway fuel economy of the Malibu Hybrid will exceed 45 mpg, beating all competitors save for the Accord Hybrid.
"The 2016 Malibu Hybrid will offer impressive fuel economy, exceptional driving characteristics and gorgeous styling," said Jesse Ortega, Chevrolet Malibu chief engineer.
Enhanced Aerodynamics and Engine Technologies
Chevrolet promises that the new hybrid will offer features unique to this model in a bid to enhance aerodynamics. Particularly, the Malibu Hybrid will have upper and lower grille air shutters ameliorate airflow. Furthermore, the Malibu Hybrid will have a lower ride height to reduce fuel consumption.
Under the hood, the 2016 Chevrolet Malibu Hybrid will be powered by a 1.8-liter four-cylinder engine and it will incorporate a two-motor drive unit modified somewhat from the next generation Chevrolet Volt due out this year. The modified engine combined with the electric motors will produce 182 horsepower of net system power.
GM is not stopping with the hybrid system to squeeze out more fuel. The automaker has modified the engine to include an exhaust gas heat recovery system to warm the engine and the cabin. Moreover, exhaust gas recirculation will also help improve fuel economy.
The hybrid's lithium-ion battery pack is an 80-cell, 1.5-kilowatt unit that will enable the Malibu Hybrid to run on electric power only for speeds of up to 55 mph. Furthermore, if greater demand is needed or when higher road speeds are attained, the gasoline engine will automatically take over.
Regenerative Braking Power Harnessed
There is another similarity between the Malibu Hybrid and 2016 Chevrolet Volt worth noting. Notably, the regenerative braking system that harnesses kinetic energy during braking will be stored in the battery system to maintain its charge. Regenerative braking plays an important role in helping hybrids reach optimum efficiencies.
Like the Chevrolet Volt, the Malibu Hybrid will be built in the United States. The Volt is built at the Detroit-Hamtramck facility and the Malibu Hybrid will be built at GM's Fairfax Assembly plant in Kansas City, Kansas. Expect the Malibu Hybrid to arrive in Chevrolet showrooms in spring 2016.
To sum up, GM appears serious about advancing its place in the hybrid spectrum. Although gas prices are currently low, the company is looking further out when higher prices make a return. If successful, the Malibu Hybrid might lead to other hybrid models, perhaps with GMC, Buick and Cadillac each getting into the mix.
---
See Also — Rolling Classic: 2018 Chevrolet Suburban
Chevrolet Malibu Hybrid picture courtesy of GM.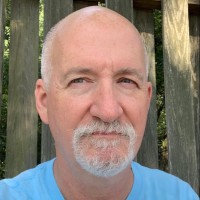 Latest posts by Matthew Keegan
(see all)