It wasn't all that long ago when Nissan introduced its Juke crossover, what had some analysts scratching their heads in wonder.
Sure, the styling itself was polarizing, but the segment the diminutive Nissan occupied was virtually nonexistent. Until now.
One year after the Juke's 2011 arrival, Chevrolet introduced the fleet-only Captiva. You could rent it, but you could not buy it. At least not new.
The following year, an upscale Buick Encore rolled out and was quickly embraced by consumers. As interest in the smallest of all crossovers grew, other manufacturers were paying close attention and began planning their own responses.
The subcompact SUV segment is now poised to explode as more manufacturers have jumped in and others are expected to follow. Indeed, just this spring we saw the introduction of the Jeep Renegade, Fiat 500X and the Honda HR-V.
These three models will soon be joined by the Mazda CX-3 and the Chevrolet Trax, but the market expansion won't end there.
New Crossover Models on the Way
In particular, two additional manufacturers have models that may yet be rolled out. Yesterday, Auto Trends mentioned one such model as a possible entrant — the Ford EcoSport — a vehicle currently built in India and under consideration for US export by fall 2016.
Yet another model, the Hyundai Creta, is also under consideration with the Korean manufacturer providing a sketch recently to show what it might look like.
Absent in all this is Toyota, but not for long. Quite frankly, the world's largest automaker simply won't sit on the sidelines for much longer. Except for sport coupes such as the Dodge Challenger, Toyota competes in every segment.
And with Nissan readying an all-new Juke set to arrive sometime in 2016, Toyota's absence should come to an end sooner rather than later. As of this publication, Toyota is mum about its plans.
With this in mind, keep an eye on the auto show circuit come fall — will it be a Toyota-derived product or will the automaker tap its Mazda partner to supply a new model?
Value in the Tiny Crossover Segment
There is a good reason why the subcompact crossover SUV market is booming. These vehicles are built on car platforms that normally retail for $15,000 on up.
At prices that begin just below $20,000 and push up to $25,000, manufacturers are able to squeeze more profits from them. And as consumers continue to switch from cars to SUVs, the more expensive crossovers simply are replacing lower profit volume models lost elsewhere.
Likely, the segment is no flash in the pan either. May 2015 sales of the aged Nissan Juke came in at 2,625 units, down 31 percent for the month. However, sales of the new models got off to a strong start.
For instance, 6,381 units of the Honda HR-V were delivered in its first month of availability. Furthermore, Jeep sold 4,416 Renegades and Chevrolet sold 5,707 of its Trax models according to Good Car Bad Car.
Honda seems poised to control the segment as it currently does with its compact CR-V. The new HR-V is priced from $19,115 and puts a big emphasis on versatility and technology. All models come with LED brake lights, heated side mirrors, roof rails and keyless entry.
A long list of comfort and convenience features are included, such as: power accessories, cruise control, a tilt and telescopic steering column, map lights, an LED pocket light, two 12-volt, and a cargo area light.
All HR-V models come with Bluetooth and a USB audio interface. Both the EX and EX-L editions add a 180-watt, 6-speaker audio system with Pandora. the EX-L NAVI edition brings in navigation, SiriusXM satellite radio and HD radio.
Equipped, Not Stripped
Competing models are also generous with amenities, ensuring that all such vehicles come equipped, not stripped. Moreover, interior room is large enough to hold five and storage capacity is upwards of 60 cubic feet with the rear seat folded.
These models are likely to be perceived as relative bargains and in a market where the average cost of a new car is approaching $33,000, the segment has its share of bargains.
One important factor that isn't getting much attention in these days of lower fuel prices is gas mileage. For instance, the Mazda CX-3 with two-wheel drive is EPA-rated at 29 mpg in the city and 35 mpg on the highway.
That number compares favorably with the small cars that consumers have long favored and could very well ensure this segment's success once gas prices return to the previous highs experienced just a few years ago.
---
See Also – Compact Performance: 2017 Nissan Sentra NISMO
Chevrolet Trax, Honda HR-V and Hyundai Creta crossover photos and sketch copyright the respective manufacturer.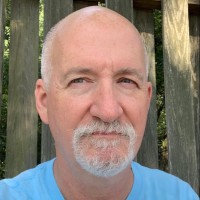 Latest posts by Matthew Keegan
(see all)