As a car owner, you know that keeping your vehicle in good condition is important. Not only does it make your car look nicer, but it also helps keep it running smoothly. One way to do this is by using car accessories.
But with so many options available, how do you know which ones are the best for you?
This article will provide you with some tips for choosing the best car accessories. Read on to learn more!
Tips for Choosing Car Accessories
1. Choose Accessories That Are Practical And Useful
Practicality and usefulness should be your top priority when choosing car accessories. Make sure that the accessories you choose are ones that you will use and need, instead of just buying something because it looks cool or is trending.
There's no point in spending money on something that you'll never use or that doesn't serve a purpose. With that said, here are a few car accessories examples that are both practical and useful.
A trunk organizer – This is a great way to keep your trunk organized and tidy. It's perfect for carrying groceries, sports equipment, or even just your everyday essentials.
A car seat cover – A car seat cover can protect your seats from wear and tear, spills, and stains. It's also a great way to keep your car looking clean and new.
A floor mat – A floor mat can help protect your car's carpeting from dirt, debris, and moisture. It's also a great way to keep your feet warm and dry in the winter months.
A sunshade – A sunshade is a must-have for any car. It helps keep the interior of your car cool in the summer months and prevents the sun from damaging your dash and upholstery.
A first aid kit – A first aid kit is essential for any car. You never know when you might need it, so it's always good to be prepared.
2. Match Your Personality
You will get car accessories that match your personality and liking. If you love to get an accessory that matches your flair, you will go for your favorite color. You can add extra fog lights, truck bull bars, and many other parts to fit your preference.
You will also have a car that looks cool and different from others. You will find some cool features that will make you stand out from others. It is the best way to make people say wow. It is the reason why you upgrade your ordinary car to become extraordinary.
3. Consider Your Budget
Before starting shopping for car accessories, take a moment to consider your budget. This will help you narrow down your options and choose accessories that are within your price range. There are a few things to keep in mind when choosing car accessories as below:
First, think about what you actually need. There's no point in spending money on something that you'll never use.
Second, take a look at your budget and see how much you can realistically afford to spend.
Third, consider whether you can do-it-yourself (DIY) or not. Sometimes, it's cheaper and easier to just do it yourself instead of purchasing something that's already made.
Fourth, keep in mind that car accessories can be a great way to personalize your ride and make it your own. Therefore, if you find something that you really love, even if it's a little bit more expensive, it may be worth the splurge.
Finally, don't forget to factor in installation costs. If you're not comfortable installing something yourself, you'll need to pay someone else to do it for you.
Keeping these things in mind will help you make the best decision possible when choosing car accessories.
4. Do Your Research
When it comes to choosing car accessories, it is important to do your research to find the best possible products for your needs. With so many different products on the market, it can be difficult to know which ones are worth your money.
Besides, by taking the time to read reviews and compare products, you can find the perfect accessory for your car. It's also a good idea to ask friends or family members for recommendations.
In addition, it is also important to make sure that you purchase products from a reputable company to avoid any issues down the road.
5. Choose Quality Over Quantity
When it comes to accessorizing your car, it's important to choose quality over quantity. That doesn't mean that you should break the bank, but it does mean that cheap, poorly made accessories are more trouble than they're worth.
A few well-chosen, high-quality car accessories can make a big difference in your driving experience, and they'll last longer, too. So, when you're looking to add a little something extra to your car, be sure to choose wisely!
6. Make Sure The Accessories Are Compatible With Your Car
Before making any final decisions, ensure that the car accessories you're considering are compatible with your vehicle. Otherwise, you might end up wasting your money on something that you can't use.
Further, make sure the accessories are compatible with your car model and year. Some accessories may not be compatible with older model cars. Also, check to see if the accessory you're interested in requires any special installation.
Some accessories, like remote starters, can be complicated to install and may require the assistance of a professional. Lastly, be certain to check the warranty on the accessory. Some manufacturers offer limited warranties on their products.
About Tech Gadgets
These days we need tech gadgets to have better and safe traveling. These gadgets come with comfort, security, and a fantastic experience. So, we should be updated with new tech gadgets in our cars.
There are a few things to consider when choosing tech gadgets for your car. First, consider what you'll be using the gadget for. Do you need it for navigation? To play music? To make hands-free calls? Once you know what you need, you can narrow down your choices.
Next, consider your budget. How much are you willing to spend on a car gadget? Keep in mind that you may need to purchase additional accessories, like adapters or mounts, to use the gadget in your car.
Finally, think about ease of use. You don't want to be fumbling with a complicated gadget while you're driving. Look for something that's easy to set up and use.
With these things in mind, you're sure to find the perfect tech gadget for your car.
Conclusion
Accessories can make your car look great and improve your driving experience, but it's important to choose the right ones. We hope our tips have helped you figure out which accessories are best for you and your car.
Be sure to shop around and find the best prices before making your purchase!
---
See Also – How To Install Grille Guards On Vehicles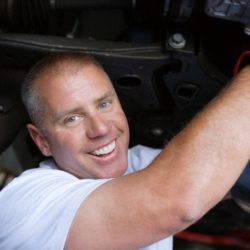 Latest posts by Tim Miller
(see all)