Out and about with No. 2 of four models in the Range Rover collection.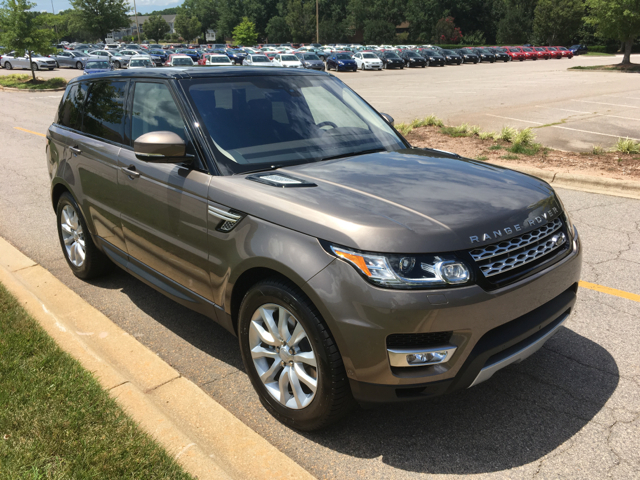 The Land Rover universe now encompasses six models — four Range Rovers and two Discovery series. There's considerable overlap between some models, but there is enough distinctiveness present that each one has its own unique attributes, including the 2017 Range Rover Sport.
A 2017 Land Rover Range Rover Sport was a recent weekly driver, the second generation of this luxury SUV. Now in its fourth model year, the current-generation Range Rover Sport continues to hold its own in a highly competitive segment, delivering what customers want across five grades: SE ($65,650), HSE ($80,150), Supercharged ($80,650), Autobiography ($94,450) and SVR ($111,350). Add $995 for the destination charge.
Yes, that's a huge spread between models, but if you're happy with either a supercharged V6 or the turbo-diesel V6, you can hold your final price below $80,000.
New for 2017 are a host of now standard safety features, including blind-spot monitoring with rear cross-traffic alert, lane departure warning with lane keep assist, and automatic emergency braking. The electronics system is now controlled by the Range Rover Sport's 10.2-inch touchscreen.
Exterior Overview
Land Rover calls the Range Rover Sport a compact model, but it is anything but that. Indeed, its proportions align with median-sized models such as the Porsche Cayenne and Mercedes-Benz GLE-Class (formerly ML-Class). On the other hand, the Range Rover Evoque is definitely the "small time" player in this segment.
What you do have here is a sleek canvas marked by curved corners and peppered by sharp creases, distinctive sculpting, and vent embellishments. A high profile, strong shoulders, and a dramatically canted windshield are among the special features of note.
Standard exterior features include Xenon headlights with LED signature lights, automatic headlights, rear fog lights, and power-heated side folding mirrors with approach lights. Also available are front fog lights.
Wheel choices include 19- and 20-inch split-spoke aluminum-alloy wheels. An assortment of color options with contrasting roofs or a panoramic roof rounds out the exterior features.
Interior Highlights
Give the Range Rover Sport much credit with providing a roomy interior. Its standard 2+3 seating offers excellent room all around.
You have the option of adding a third-row seat for two, but at great compromise to storage space and seating comfort for third-row passengers.
Opt for the third-row package ($2,750) and Land Rover throws in power control, a tire repair system, and 20-inch, five-spoke wheels.
The Range Rover's cabin is expansive, bright, and elegantly appointed. High-end materials blanket the cabin — I couldn't find one square inch of plastic.
Leather, wood, and chrome trim grace the interior. All switches, knobs, and buttons seem durable.
The front seats are plush and supportive; the rear 60:40 bench seat is comfortable, but not nearly as so as in the big Range Rover. Still, the cabin is exquisitely dressed, befitting a model of Range Rover stature.
On the Road
Drive a 2017 Range Rover Sport and you have your choice of five engines. Well, not exactly. Two of the engines do double duty with enhanced computer programming squeezing out more horsepower or horsepower and torque. That said, our specifications table at the end of this article shows five engines.
The base engine is a supercharged 3.0-liter V6 generating 340 horsepower (380 available) and 332 pound-feet of torque. This engine powered my test model and is wholly sufficient for the Sport. Even so, the Land Rover Discovery I tested last month had the turbocharged 3.0-liter V6 with a whopping 443 pound-feet of torque. But if full-on power is your desire, then nothing short of the V8s making at least 500 horsepower will do. Each engine choice comes paired with an eight-speed automatic transmission.
Superchargers provide superior off-the-mark acceleration compared to turbochargers, with the latter offering more boost further up the band curve. Jaguar Land Rover splits the technology by assigning turbos to diesel engines (and four-cylinder gas models) and superchargers to V6 and V8 gas engines. Either way, you win as there almost always is ample power from the smallest to the largest engine.
The Range Rover Sport seems too pretty to take off road, but if you're so inclined, simply raise the suspension by 2.5 inches and give it a go. You'll keep up with most everything out there, except perhaps that rock-crawling Jeep Wrangler. However, unlike the Wrangler, the Range Rover Sport supplies an absolutely comfortable on-road experience with a plush suspension and decent cornering thanks to its four-wheel drive system.
On one six-mile stretch of curvilinear pavement, I was able to experience just how well this SUV handles — it hugs the outside of the road with precision with very little body roll noted. This SUV imbues driver confidence in an all together stylish package.
Safety and Technology Features
It is common matter that luxury cars, especially SUVs, are not put through the same crash test evaluations of more mainstream models.
The cost of destroying pricey vehicles is the main inhibitor of conducting such tests, therefore neither the Insurance Institute for Highway Safety (IIHS) nor the National Highway Traffic Safety Administration (NHTSA) has tested the Range Rover Sport.
SUVs as a rule perform better than cars in crash tests, thanks in large part to two factors: size and weight. Regardless, there is an inherent weakness present. Namely, a higher risk of tipping over. Roll stability control is an effective mitigator and the Range Rover Sport has this technology built in.
Other standard safety features include a suite of airbags, stability and traction control, and anti-lock brakes. This equipment is common to all cars, nonetheless.
If you want such driver assist features as adaptive cruise control, emergency braking, lane keep assist, and blind spot assist with reverse traffic detection, the Drive Pro Package is a $2,500 option on base models.
As for technologies, you get everything expected in a luxury SUV. That said, a surround view camera system comes bundled with configurable mood lighting and soft door close to form a $1,400 vision and convenience package. Other upgrades bring in an eight-inch rear entertainment system ($2,000), head-up display ($1,300), and an 18-speaker, 825-watt Meridian Surround Sound System ($1,100).
Parting Thoughts
With the Velar now part of the Range Rover collection, shoppers have much to consider when shopping Land Rover. The latest Range Rover entry is just two inches shorter than the Sport, but it starts off with a turbo four-cylinder gas or diesel engine and tops out with a 380-horsepower supercharged V6. Definitely, if you place an importance on performance, the Sport gets the nod.
As for the Range Rover Sport, it does everything you expect in a five-passenger luxury SUV. If you need a seven-seater, then only the series-topping Range Rover will do, but its near $86,000 base price means a considerable cash outlay is in order.
---
2017 Land Rover Range Rover Sport
Sticker price from $65,650-$111,350
Price as tested: $71,645
Seats 5 or 7 occupants
Engine No. 1: 3.0-liter supercharged V-6 gas
340 horsepower @ 6,500 RPM
332 foot-pounds of torque @ 3,500 to 5,000 RPM
Engine No. 2: 3.0-liter turbocharged V-6 diesel
254 horsepower @ 3,750 RPM
443 foot-pounds of torque @ 1,750 to 2,250 RPM
Engine No. 3: 3.0L supercharged V-6 gas
380 horsepower @ 6,000RPM
332 foot-pounds of torque @ 3,500 to 5,000 RPM
Engine No. 4: 5.0L supercharged V-8 gas
510 horsepower @ 6,000 RPM
461 foot-pounds of torque @ 2,500 to 5,500 RPM
Engine No. 5: 5.0L supercharged V-8 gas
550 horsepower @ 6,000 RPM
502 foot-pounds of torque @ 2,500 to 5,500 RPM
8-speed automatic transmission
Wheelbase: 115.1 inches
Length: 191.1 inches
Width: 78.1 inches
Height: 70.1 inches
Passenger volume: Not rated
Storage volume: 27.7/66.2 cubic feet
Towing capacity: 7,716 pounds
EPA: 22 mpg city, 29 mpg highway
Premium gasoline or diesel fuel
Fuel tank: 27.7 gallons (gas); 23.5 gallons (diesel)
Curb weight: From 4,727 to 5,148 pounds
IIHS safety rating: Not rated
Limited vehicle warranty: 4 years/50,000 miles
Powertrain warranty: 4 years/50,000 miles
Corrosion warranty: 6 years/unlimited miles
Vehicle assembly: Solihull, United Kingdom
---
See Also — Diesel Added: Range Rover Sport
Photos copyright Auto Trends Magazine. All rights reserved.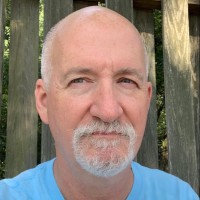 Latest posts by Matthew Keegan
(see all)