Every year has its big stories and the automotive industry has its share of blockbuster events. Throughout the year, Auto Trends Magazine followed the news and shared select stories here as well as through social media, especially via Facebook.
We've noticed a number of "year-end" articles emerging over the past few weeks and are adding our own. Five seemed to catch the most attention from our followers, therefore we'll explore what these were, but in no particular order. We'll wrap things up with an honorable mention, then conclude with a few predictions for 2020 and beyond.
Top 5 Stories of 2019
1. UAW Strike Labors On
The UAW, itself embroiled in scandal, went ahead and launched a protracted strike against GM. Originally expected to end within a few days, the strike lasted longer than a month, causing the longest shutdown in the past half-century.
GM lost billions of dollars during the strike, agreeing to keep one plant open and save some jobs. We think the labor victory will ultimately prove shallow as it'll force GM to find additional ways to save money long term, with job loss gradually increasing.
2. Introducing An All-New Corvette
We won't see a new Corvette for a few months, as production was delayed due to the strike as mentioned in our first story. What's significant about the Corvette is that GM will finally transition its sports car to a mid-engine layout.
As a result, even the base Stringray will immediately become the fastest Corvette ever. Also of note is the base price, as that will come in at under $60,000. Soon after the new model arrives, we should hear about follow-up versions with more powerful engines and the lofty price tags to go with it.
3. Carlos Ghosn Debacle
Is he guilty or not? Former Nissan CEO Carlos Ghosn was jailed in November 2018 for a variety of charges, including fraud. What was shocking wasn't so much the alleged scandal, but how the Japanese justice system treated the former executive.
Ghosn was isolated, often without legal representation, and the charges against him seemed stacked. On the next to the last day of the year, Ghosn flew to Lebanon where he most likely will stay and avoid a return to Japan. The story isn't over yet nor are the many twists and turns that defined this relationship.
4. Ford Adds an Electric Mustang
Ford's Mustang is America's pony car, but it will soon be joined by an all-electric SUV. The Ford Mustang Mach-E is its name, an all-new model built on a separate platform, but sporting the iconic model's name.
With many Mustang styling cues, the EV gives a connection to the coupe, but the resemblance ends there. We dislike Ford's decision and have followed the anger of Mustang faithful, including some who feel deeply betrayed. There's still time for Ford to change the name, but we doubt it will.
5. FCA-PSA Merger
One year after its Sergio Marchionne died, Fiat Chrysler Automobiles has fulfilled one of the CEO's important goals: a full merger with another automaker. FCA, the product of a big merger earlier this decade, is set to join forces with France's PSA Groupe to form the world's fourth-largest automaker.
The deal should conclude by late 2020, but we may not know for a few more years the status of various brands (including the eponymous Chrysler) and certain models (the Dodge Challenger and Charger, for example).
Honorable Mention
Among the other stories of note for 2019 include Nissan's drop in market share, the Tesla Cybertruck debut, the expanding financial backing for upstart Rivian Automotive, the electric truck/utility vehicle maker, and the ongoing shift away from cars to crossovers and trucks.
Stories about driverless cars and full electrification dominated; we're also on the cusp of seeing the first Chinese automotive brand arrive stateside.
Possible Scenarios
Looking ahead, we expect many of the current stories to play out, with perhaps a few twists along the way. Auto Trends expects another blockbuster merger announcement in 2020 with perhaps Volkswagen and Ford tying the knot.
A suitor for GM seems possible, but will Hyundai/Kia make the bold move to acquire or will it allow a Chinese company to jump in first? Finally, we'll continue to see more car models die, but a few will hang on and likely thrive in a smaller market.
---
See Also – It's a Wrap (2018 In Review)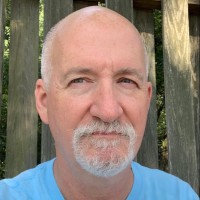 Latest posts by Matthew Keegan
(see all)