Compact cars are nearly as popular as midsize models, small front-wheel drive models that typically retail for under $20,000. Also known as C-segment models, these vehicles are produced by every full line manufacturer and are typically sold as sedans with hatchbacks usually part of the mix as well.
Top Selling Compact Cars of 2013
Toyota and Honda have routinely battled for segment supremacy and in recent years fresh challenges from Chevrolet, Ford and Hyundai have brought balance to the segment.
Beyond the leaders there are a number of other cars to consider including the Nissan Sentra, Dodge Dart, Volkwagen Golf, Mazda3, and the Kia Forte.
1. Honda Civic
Toyota and Honda are position 1-2 in the midsize segment, but those places are reversed where compact cars are concerned. In 2013, Honda sold 336,180 Civics including 7,719 hybrids.
Civic sales rose by more than 18,000 units or 5.7 percent for the year. Following a new design in 2012, Honda launched a significant refresh for 2013 to address several design deficiencies, a move that largely silenced its critics and paid off with increased sales.
2. Toyota Corolla
If Hondas hold on the compact segment is threatened, it will come from Toyota. For 2014, a new and larger Corolla was introduced, a model that Toyota expects will challenge the Civic for segment leadership.
In 2013, Toyota sold 302,180 Corollas, up 3.9 percent for the year. Unlike the Civic sold in sedan, coupe, hybrid and CNG configurations, Toyota is maintaining its sedan-only focus for its compact model. No word whether Toyota will break out of the box and field additional body styles as in days past.
3. Chevrolet Cruze
The big news for Chevrolet in 2013 is that the Cruze outsold its chief nemesis, the Ford Focus. Chevrolet may not have long to celebrate, however, as Focus ST sales are likely to grow.
And with no performance sub-model to respond with directly, Chevrolet will have to rely on it newly available diesel option to stoke Cruze sales. For 2013, Chevrolet sold 248,224 Cruzes, up 4.4 percent for the year, edging the Elantra by just 312 cars sold.
4. Hyundai Elantra
The Sonata still garners the lions share of attention for Hyundai, but Elantra outsold the midsize sedan for 2013. Indeed, Elantra sales enjoyed the largest lift among the top sellers, increasing by 23 percent for the year.
With 247,912 units sold, the Elantra is within easy striking distance of the Cruze, itself likely to be overtaken by the Ford Focus. Capacity issues may be the only thing to hold back Hyundais surging star in the coming years.
5. Ford Focus
The Ford brand was the top selling automotive brand in the US in 2013, beating Chevrolet and Toyota. Its Focus compact car has been a big contributor in recent years to help elevate the brand, but for 2013 sales fell by 4.6 percent on 234,570 units sold.
You can blame part of that loss on the rise of the subcompact Fiesta and its 25.2 year-over-year sales increase. The next generation Focus is expected to roll out in Europe later this year followed by North America in 2015.
Incidentally, both the Ford Focus and Toyota Corolla sell more than 1 million units annually around the world.
Looking Ahead
Stiffer competition among compact car manufacturers will provide consumers with new and better choices in the coming years. An all-new Mazda3 hits the market this year and sales of the Nissan Sentra, Dodge Dart, and Kia Forte continue to grow.
Volkswagen will continue with its multi-prong Jetta strategy, marketing its sedan and wagon lines separately while emphasizing its diesel option.
Related Reading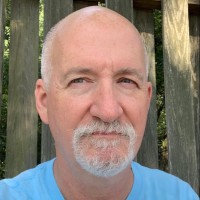 Latest posts by Matthew Keegan
(see all)