The Toyota FJ Cruiser is a unique sport utility vehicle, one that pays tribute to the Land Cruiser FJ40, a 1960s era off-road model.
The FJ Cruiser, itself based on a modified version of the platform underpinning the previous generation Toyota 4Runner, enjoyed an eight-model-year run from 2007 through 2014. In ending its production Toyota kept its promise to make the FJ Cruiser a one-generation model and be done with it.
Toyota FJ Cruiser Overview
Toyota's intent with the FJ Cruiser was to provide a limited production run, then cancel the vehicle. Toyota developed the FJ Cruiser "…as a basic, capable and affordable off-roader aimed specifically at serious off-roaders looking to push the limits."
It successfully achieved what it set out to do, finding its way into the hands of more than 200,000 U.S. owners across its eight-year lifespan. Many are in mint condition, fetching close to the price paid by the owners. Common and easily fixable problems include scraped bumpers, rock chip repair, and underbody cladding.
Throughout its product run, buyers could choose an FJ Cruiser with a rear-wheel 4×2 or part-time 4×4 layout or a full-time 4×4 layout. Its lone engine is a 4.0-liter 24-valve V-6, rated at 260 horsepower at 5,600 rpm and 271 foot-pounds of torque at 4,400 rpm.
A five-speed automatic transmission was standard with all models except with the 4×4 edition. All 4×4 models were paired with a six-speed manual transmission standard or the automatic as an option.
Toyota FJ Cruiser Highlights
What distinguished the FJ Cruiser from the 4Runner was it shorter wheelbase and overall length. Its retro design, simple interior and generous trail handling capabilities were its chief attributes.
On the other hand, the Toyota FJ Cruiser was noisy inside, hard to maneuver, with access to the cramped rear seat compartment difficult. Where off-road purists opted for the FJ Cruiser, enthusiasts with families chose the 4Runner.
Important characteristics of the FJ Cruiser included its squared-off shape, enhanced by a two-tone exterior featuring a color-keyed body with a white rooftop. Underbody skid plates, a high ground clearance, and frame rail protected components made this model wholly suited to climb rocks, cross streams and take on mud sloughs.
Toyota outfitted the FJ Cruiser with 17-inch off-road tires and included a rear door-mounted full-size spare tire. Other exterior features included silver painted rear view mirrors, a rear liftgate glass window, halogen headlamps, daytime running lights, black bumpers, power outside mirrors, and an automatic dimming rearview mirror with an integrated backup camera.
Inside, every FJ Cruiser was equipped with air conditioning, water-resisant fabric-trimmed seats, a tilt steering wheel, analog instrument meters, a digital clock, map lights, in-door map pockets, four cup-holders, two bottle holders, all-weather flooring, and a 60/40 tumble/removable rear bench seat.
Swan Song Special Edition
To mark the FJ Cruiser's final year of production, Toyota introduced an FJ Cruiser Trail Teams Ultimate Edition at the 2013 Specialty Equipment Market Association (SEMA) Show in Las Vegas. It represents a commemorative final edition, limited production model with no more than 2,500 units built.
This model draws close to the Land Cruiser FJ40 by offering a special white grille paint-surround and a "Heritage Blue" paint scheme that is derived from the earlier model's look.
The Toyota Racing Development (TRD) was unleashed to modify the final FJ Cruiser with a new suspension system featuring Bilstein shock absorbers for improved handling and control. Other updates included a new skid plate for improved underbody protection and approach, 16-inch bead lock wheels with BF Goodrich A/T KO tires, rock rails and roof rack.
The special edition, available only as a 4×4, also provided active traction control, crawl control, vehicle skid control with an off switch, and a locking rear differential.
Toyota's rich history of SUV building has been punctuated by the FJ Cruiser, a model that effectively demonstrated to a new generation the company's off-road capabilities. It's an SUV that is destined for collector status, one of the few true off-road SUVs of the 21st century.
---
Photos copyright Auto Trends Magazine. All rights reserved.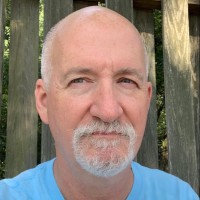 Latest posts by Matthew Keegan
(see all)