US introduction planned for summer 2015.
Toyota's plans to bring a mass produced fuel cell electric vehicle (FCV) to the market continues to unfold. Today, the world's largest automaker supplied photos of the vehicle's exterior and announced pricing for the Japanese market. At 7 million yen, Japanese consumers would pay the equivalent of US$ 68,787.62 to buy one.
Limited US Distribution Planned
The new vehicle is set to launch in Japan in April 2015 with US and European launches to follow that summer. The Toyota FCV will be made available at Toyota and Toyopet dealerships in Japan with sales limited to regions where a hydrogen fueling infrastructure is in place. US pricing will be announced later.
The Toyota FCV was first unveiled in concept form at the Toyota Motor Show last year. It builds on the company's green credentials, what it has firmly established with its Toyota Prius hybrid electric vehicle line, and best known among low emissions, high mileage models. The automaker also produces other Toyota and Lexus hybrids.
Toyota has been producing FCVs for more than 20 years, first testing these vehicles in-house. In 2002, the automaker began leasing the Toyota FCHV — a fuel cell sport utility vehicle — to a small pool of customers in Japan and in the United States.
Extended Range Technology
Since those first FCVs took to the road in 2002, Toyota has made incremental, but significant changes to the technology.
For instance, the company has worked to extend the vehicle's cruising range to match what customers regularly enjoy from similar gas-powered models. That cruising range now comes in at about 700 kilometers (435 miles). Moreover, refueling takes just three minutes to complete. Water vapor is the only emission produced, the result of interaction between hydrogen and oxygen.
The Toyota FCV will arrive on the market a year after Hyundai introduced its 2015 Tucson FCV to the US, also in limited quantities, and available initially in California. The Hyundai FCV can only be leased, not bought.
Toyota Fuel Cell Vehicle
Toyota's FCV pricing, exclusive of a consumption tax, falls within the automaker's anticipated price range. When pressed on its pricing plans previously, the automaker provided a wide price range of $50,000 to $100,000 for the US market.
Thus, you can expect that Toyota will hold its US pricing closer to what consumers will pay for this model in Japan. Like Hyundai, perhaps Toyota will offer a leasing plan stateside as well.
Photos courtesy of Toyota Motor Corporation.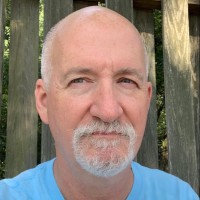 Latest posts by Matthew Keegan
(see all)