Toyota moves deep into the heart of Texas.
---
Toyota: From California to Texas
Toyota already has a strong presence in Texas including in San Antonio where its truck plant produces its full-size Tundra and smaller Tacoma pickup trucks. Toyota's presence in the Lone Star State is about to boom with its announcement on Monday that its far-flung North American headquarters will be united in Plano, just north of Dallas.
The consolidation to Texas will give the world's largest automaker a much more central presence, moving its operation closer to where it produces many of its vehicles and to the heart of the consumer market.
In the 1950s it made sense for Toyota to set up headquarters in California where it could get a toehold in the US market. Since then, Toyota has spread across the country and redefined itself: it no longer is it simply a Japanese brand, but a global powerhouse, one with a distinctly American brand in its Lexus line.
Three Divisions, One Headquarter
At present, Toyota has three separate locations for its manufacturing, sales and marketing, and corporate divisions.
Besides its Torrance, California, base of operations for Toyota Motor Sales, U.S.A., Inc., Toyota Motor Engineering & Manufacturing North America is based in Erlanger, Kentucky, and Toyota Motor North America is in New York City. All three will consolidate to Texas no later than early 2017.
Even so, Toyota has promised to maintain a presence in all three locations and will increase its philanthropical support to the affected communities for five years beginning in 2017. Toyota will maintain about 2,300 employees in California and 8,200 workers in Kentucky.
The automaker also supports area nonprofit and community groups in both states, and will contribute an additional $10 million over and above its current commitments.
Toyota will move about 2,000 people from California, 1,000 from from Kentucky and a small group of people from New York to Plano. Its separate Toyota Financial Services (TFS) company will also head to Texas, but not before 2017. Some 1,000 TFS employees will be affected by that move.
Toyota's new headquarters will compose a state-of-the-art environmentally sustainable complex that will take about two years to complete. The company plans to break ground for that facility this fall, but initial small groups will begin to move in this summer to a temporary facility not far from its future headquarters.
Making Financial Sense
Moving from California to Texas makes sense not just from a geographical proximity standpoint, but from a financial perspective. Texas has long ranked among the top states for doing business, coming in at No. 2 in a 2013 CNBC survey of the same, finishing just behind South Dakota.
Although its cost for doing business isn't particularly impressive (coming in at No. 35), Texas received top marks for its economy and infrastructure.
California has long ranked near the bottom of the pack, falling to No. 47 in 2013. The state scored highest (No. 2) for technology and innovation, finishing behind New York. But, Texas also ties California for that honor and beats its west coast rival in other categories including workforce, education, and cost of living.
Jim Lentz, Toyota's chief executive officer for North America noted the importance of the automaker's shift to Texas by stating, "With our major North American business affiliates and leaders together in one location for the first time, we will be better equipped to speed decision making, share best practices, and leverage the combined strength of our employees."
Lentz also noted that the combined headquarters will provide greater collaboration and efficiencies across Toyota, what he says will help the company "become a more dynamic, innovative and successful organization in North America."
Toyota US Sales
Toyota's US sales are just ahead of Fiat Chrysler and behind the Ford Motor Company to hold third place. Year-to-date sales are down 1.6 percent in a market that is up 1.4 percent for the year according to the Wall Street Journal.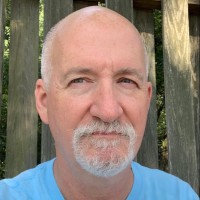 Latest posts by Matthew Keegan
(see all)