Toyota offers customers six utility vehicles — seven if you include the FJ Cruiser that is being retired this year. Half of the remaining six models are traditional body-on-frame sport utility vehicles; the other three are crossovers.
It is in the middle of the line up where customers are best served as the Venza, Highlander and 4Runner vie for sales. These three are distinctly different vehicles with the Highlander the best known and perhaps the most versatile one of the lot. A 2014 Toyota Highlander XLE edition equipped with a V-6 engine and front-wheel drive was a recent Auto Trends weekly driver.
2014 Toyota Highlander XLE
The 2014 Toyota Highlander begins the third generation for this popular crossover utility vehicle. It comes in slightly larger and longer than the previous edition and seats up to eight people. Toyota offers LE ($29,215), LE Plus ($32,740), XLE ($36,040) and Limited ($39,640) editions. A Highlander Hybrid Limited is also available, retailing for $47,300. As delivered, the test model was priced at $36,900.
Only the Highlander LE comes equipped with a 2.7-liter four cylinder engine. The other models come with a 3.5-liter V-6. That base engine makes 185 horsepower to the 270 horsepower produced by the V-6. Both engines are paired with a six-speed automatic transmission.
Although not having personally driven the LE, its more limited power and towing capabilities may have most people looking at the other editions. The four cylinder model has a 1,500-pound towing capacity; the other models tow 2,000 pounds to as much as 5,000 pounds with a tow prep package.
Bold Exterior Styling
Perhaps the most striking change for the third generation Highlander has to do with its exterior styling. The curvaceous lines are still there, but the grille projects a more powerful if not tough look that keeps in line with Toyota's other utility vehicles. The new look also provides better airflow; the overall stance of the Highlander is more athletic with its broad shoulders, body side creasings and sporty profile.
What Toyota did was move the Highlander closer to the 4Runner's rugged persona, but I must admit that the off-road capabilities of the body-on-frame 4Runner is what attracts my attention. Even so, the Highlander is the better seller and a very good option to the traditional minivan. Yes, the Sienna represents Toyota well in that people-mover department.
Redesigned and Sensible Interior
Where the Toyota Highlander shines brightest is with its interior. If offers a standard 2+3+3 seating layout or 2+2+3 seating in the Limited with its second row captain's chairs. Fabric-trimmed seats are standard on the LE and SofTex seating is included with the LE Plus and XLE. Choose the Limited and leather-trimmed seats are used in the first two rows.
The SofTex seats have a look and feel of leather, but utilizes thermoplastic polyurethane for optimum breathability and surface cooling notes SAE. Its stitching and feel may fool you, but you should know that "no animals were harmed" in making this material. Toyota claims that SofTex absorbs moisture slower and releases it faster than natural leather. After enduring a week of 90-degree temperatures I can assure you that the material feels and looks great.
The Highlander XLE comes with a leather-trimmed, tilt and telescopic steering wheel column. The three-spoke design includes switches for Bluetooth, voice command, cruise and multimedia controls. The instrument panel features two large analog displays flanking a digital driver information center. The look is clear, clean and sensible. Most importantly, it is uncluttered and easy to configure.
Nifty Dashboard Layout
Toyota put much thought into both its dashboard and center console layouts. The upper and lower portions of the dashboard are split by an open compartment that runs from the center to two inches from the right side of the Highlander. Nonskid material holds everything in place including your smartphone that will fit snuggly on the far left side nearest the console. The entire area holds whatever you do not want to place in the glove box, what might include anything you want to have access to while on the road.
The center console includes USB and auxiliary ports — a pass through from the open compartment to the console makes recharging a snap. Two oversized cup holders, driving mode switches, the transmission shifter and front seat heat warmers are also included. But, it is the oversized enclosed storage compartment between the seats that will have you wondering about its storage possibilities. Sure, it is large enough to hold dozens of cans, but it doesn't have a cooling feature or a drain. It does include a 12v/120-watt outlet, so if you want to jerry-rig a refrigerator you probably can. Regardless of how it is used, the compartment may quickly become a family favorite.
Storage and Climate Control
Speaking of families, there are a number of other features that make this crossover stand out. The front doors include a pair of bottle holders with additional storage room. The back doors have room for one oversized bottle plus storage. Fold down the middle seat section and two cup holders are present. The third seat compartment, easily accessible by moving and flipping the second seat forward, has four cup holders — two on each side of the vehicle.
With tri-zone climate control, second- and third-row occupants won't feel cheated by the front-row settings. Heating and cooling controls face the second row from the base of the center console. Overhead vents for both back rows deliver ample amounts of air. A 120-volt outlet in the center console keeps gaming devices fully charged.
Access to the Highlander comes with a smart key, available only in the XLE and Limited editions. Approach the crossover and tug on the door handle and it automatically illuminates and unlocks the door. It does the same for the liftgate. Slip in behind the wheel, press the start button and you're ready to get underway.
I've found that seating comfort for most utility vehicles is very good, if not excellent. In the Toyota Highlander, the seats are supportive, cushy and offer six-way driver support. Certainly not the type of bolstering you might find in a Lexus IS F sedan, for instance, but clearly what you would expect for the long road ahead. Sure, you can engage in more "spirited" driving by shutting off stability control and working the shiftable transmission, but most people simply won't be bothered. After all, this is a family vehicle, not a performance coupe.
---
2014 Toyota Highlander XLE
---
Generous Power, Ample Performance
Turn on the engine and place the transmission in drive and the 3.5-liter V-6 responds with ample power. Not once did I find myself wishing that there was more power. Rather, this crossover delivers generous amounts of energy when needed. Because the test model was front-wheel drive, I also experienced a couple of things that would be absent or minimized with an all-wheel drive model.
For instance, one of the first times I pulled away from a stop light the wheels sent out a squeal. I had no idea that burning rubber with this model was possible and had a laugh when I considered what other drivers must have been thinking about the "crazy guy" in the SUV.
Also, when calling on so much power, expect that torque steer will be evident. The steering wheel may shift slightly from side to side, a feeling that is common to front-wheel drive vehicles, especially models with generous amounts of horsepower. Steering and handling are otherwise good and braking is sound with this model.
Limited Standard Storage
The rear storage area is small, offering just 13.6 cubic feet of storage space. For large families requiring more room they can either tow their stuff or opt for the available roof rail cross bars to place cargo on top. You can also partially fold down a rear seat if all eight places are not needed to gain some additional space. Underneath the floor you won't find a spare tire as it is located beneath the vehicle. The test model was equipped with Michelin Latitude Tour tires.
I have found that current generation Toyota models outfitted with Entune infotainment systems work quite well. Then again I have an advantage here: my wife's 2013 Toyota RAV4 comes Entune-equipped, so I have had a lot of practice with the system. In the Highlander, you have an 8-inch color display to work with along with the usual apps. That layout includes the audio system that provides very good sound distribution.
If I were to make the Toyota Highlander my own, I would opt for all-wheel drive. I might also choose the available rear-seat Blue Ray DVD entertainment system and swap out the bench seat for two Captain's chairs and a side table. That pushes the final price of this crossover to about $40,000, a price threshold common for well-equipped models in this class.
Toyota Highlander Competition
Besides the Toyota products, the midsize utility vehicle segment is loaded with competitors. These include: Hyundai Santa Fe, Chevrolet Traverse, Nissan Pathfinder, Dodge Durango, Honda Pilot, Buick Enclave, Jeep Grand Cherokee and the GMC Acadia. The Highlander holds its own in this class and as one of the newest models on the market it delivers many of the amenities today's families desire.
2014 Toyota Highlander XLE FWD V6
Sticker price from $36,040
Price as tested: $36,900
Seats 8 occupants
3.5-liter 24-valve V-6 engine
270 horsepower @ 6,200 rpm
248 foot-pounds of torque @ 4,700 rpm
3.70 inches bore by 3.27 inches stroke
Engine compression ratio: 10:8-to-1
Six-speed automatic transmission
Wheelbase: 109.8 inches
Length: 191.1 inches
Width: 75.8 inches
Height: 68.1 inches
Passenger volume: 140.4 cubic feet
Storage volume: 13.6/42/82.6 cubic feet
Towing capacity: 5,000 pounds
EPA: 19 mpg city, 25 mpg highway
Regular grade gasoline
Fuel tank: 19.2 gallons
Curb weight: From 4,310 pounds
IIHS safety rating: Top Safety Pick+
Limited vehicle warranty: 3 years/36,000 miles
Powertrain warranty: 5 years/60,000 miles
Corrosion warranty: 5 years/Unlimited miles
Vehicle assembly: Princeton, Indiana
More Car Reviews
Performance Luxury Sedan: 2014 Lexus IS
Bargain Hatch: 2014 Nissan Versa Note SV
Peak This: 2014 Jeep Grand Cherokee Summit
Bavarian Fest: 2014 BMW 535d xDrive
---
2014 Toyota Highlander XLE photos copyright Auto Trends Magazine. All rights reserved.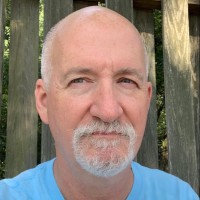 Latest posts by Matthew Keegan
(see all)