Toyota turns a new chapter in green driving.
The 2016 Toyota Mirai is making its global debut at the Los Angeles Auto Show today. For the first time since its Prius line was released in the 1990s, Toyota is shifting its green car bets slightly to incorporate a fuel cell electric vehicle (FCEV). "Mirai" is Japanese for future as this advanced model can go 300 miles on a single tank of hydrogen. Refills take only five minutes to complete; its only emission is water vapor.
Toyota, like several other manufacturers, have been testing fuel cell vehicles for many years. Earlier this year Hyundai leapfrogged the competition by releasing a fuel cell version of its Tucson crossover utility vehicle, a model available in California only.
Toyota, Air Liquide Agreement
Toyota has California in mind too, but plans to sell the Mirai well beyond the Golden State. In advance of the FCEV's official debut, Toyota North America chief executive officer (CEO) Jim Lentz announced that five northeastern states will get the Mirai in 2016, about a year after California. Lentz said that Toyota is putting the final touches on an agreement it has made with the French industrial gas company Air Liquide, to serve its customers.
As part of the agreement, Air Liquide is developing a network of 12 new hydrogen filling stations spanning from metropolitan Boston to the Greater New York area, in a bid to help owners drive uninterrupted. Thus, the Toyota Mirai will eventually be made available to customers in Massachusetts, Rhode Island, Connecticut, New York and New Jersey.
---
---
Beyond Prius: Toyota Mirai
The Mirai may represent a bigger gamble for Toyota than its original foray into green vehicles. In the 1990s, Toyota began to produce its first hybrid gas electric vehicles dubbing that model Prius, Latinized for "before." Then, Toyota was busy patenting the process and ensuring that its nickel-metal hydride battery could do the job.
The Prius went on sale in Japan first and arrived in the US six months after the Honda Insight in 2001. Very soon, however, Prius became the standard bearer for hybrids while Honda became mostly an afterthought for people prizing fuel efficient and clean driving.
Honda also got the FCEV jump on Toyota by introducing its FCX Clarity sedan in 2008. That model went to a handful of mostly high-profile clients, including actress Jaime Lee Curtis, but a full-blown production model has been pushed back to at least 2016. And even as Hyundai has the bragging rights for first production FCEV, larger Toyota just may have the resources to expand its market presence faster.
Toyota Mirai Details Forthcoming
There are a lot of things we don't yet know about the Mirai, details that will most likely be covered in today's news conference. Toyota may have given us enough news to pique our interest, while remaining mum on the particulars.
Even with its own investment in helping to expand California's hydrogen filling station network, it is the lack of stations currently online today that will give buyers reason to pause and consider. Indeed, there are 11 hydrogen fueling stations in the United States and nine are in California according to the California Fuel Cell Partnership. Some 49 additional stations are under development in the Golden State, but there are no plans in place to expand beyond California except for what will be coming online in the northeast corridor.
Owners of pure electric vehicles such as the Nissan Leaf have always had access to electrical hookups wherever they have traveled, but FCEV owners must carefully consider their routes or risk becoming stranded. Until or unless federal policy changes, the act of bringing such filling stations online will likely stay in the hands of two industries: automotive and fuel.
Hydrogen-Related Articles
UC Davis Study Shows Confidence in Hydrogen
New Toyota Fuel Cell Vehicle Priced Near $70,000
Arrived: 2015 Hyundai Tucson Fuel Cell
California Hydrogen Refueling Network Receives Backing From Toyota
Toyota Mirai photo copyright the manufacturer.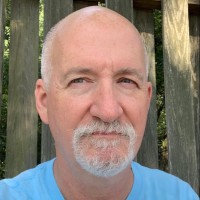 Latest posts by Matthew Keegan
(see all)