European Toyota Auris derived hatchback expected stateside.
Well, it seems like Toyota's Scion sub-brand has some life left in it after all. Introduced more than a decade ago in a bid to help Toyota appeal to younger buyers, Scion initially bolstered sales, but has seen a sharp decline in recent years. This Generation Y marque has not kept up with changing consumer tastes and has been slow to introduce new models. That's a recipe for declining sales, exacerbated further by giving Toyota dealers the option of not selling Scion products.
Not Killing Scion
With Scion on the ropes, Toyota could just as easily have killed off its niche player than to put in place plans to revive it. Toyota is going with the latter as it introduces a Scion iM concept at the 2014 Los Angeles Auto Show this November, a vehicle that could breathe fresh life into the brand. Toyota has shared very little about the concept, releasing a pair of teaser photos so far.
With so very little information to go on it is easy to make assumptions about a concept that most likely will become a production reality. Even so, that hasn't stopped industry analysts from pointing to the Toyota Auris as the upcoming Scion product, a small hatchback based on the Corolla platform and sold in Europe. The Auris is recognized for its tight steering and sharp handling, due largely to its double wishbone suspension.
Double Wishbone Suspension
A double wishbone suspension provides better wheel optimization through infinite adjustability, delivering low unsprung weight and improved negative camber. Considered by many as offering the best handling suspension design, you can find double wishbone suspensions on sports cars and in several compact models, including the Honda Civic. The system costs more than the usual MacPherson struts, but provides superior handling. For front-wheel drive models such as the Auris, that's an edge driving enthusiasts demand.
Still, the Scion iM Concept must improve upon the Auris by delivering an exceptional model. The highly-respected British buying guide, WhatCar?, said of the Auris — "it's pretty dull to drive." The reviewers criticized its refinement, including the Auris' cabin trim. They added: "The Toyota Auris is a decent car that should be painless to own. Unfortunately for Toyota, though, there are much, much better cars in this class." Hopefully, the concept will point to a better car with corresponding improvements incorporated in the production model.
In Europe, Toyota sells the Auris with a standard 1.3-liter gasoline engine or optional 1.6-liter gasoline or 1.4-liter diesel engines. They also offer a hybrid version. Not one of those powertrain choices seems likely for the US. Instead, the Corolla's current 1.8-liter four cylinder engine is a better choice, paired with a standard 6-speed manual or an optional continuously variable transmission. The hybrid is a slim possibility, but it won't likely see the light of day as there has never been a Scion hybrid. So far, vehicle electrification has been reserved for the Toyota and Lexus brands only.
New Life for Scion
By bringing the Toyota Auris turned Scion iM to the US, Toyota would accomplish at least two things.
First, the new model would set the course for Scion's revival. It might single-handedly burnish Scion's image like no other model sold today.
Second, the iM could halt, even reverse, the departure of Toyota dealers not willing to carry Scion. If the model turns out to be a fairly decent performer as some contend that the Toyota Auris is, then no Toyota dealer would dare disappoint customers by saying, "We don't sell Scion." Toyota dealers that had dumped Scion might also beg headquarters to carry the sub-brand again, especially if additional new product follows.
Future Scion Plans
Beyond the iM, Toyota has other plans for Scion that may be announced within the next few months. Its iQ city car has been a poor seller with sales falling by nearly half year to date and may be cancelled. A rumored FR-S convertible may be given the green light or at least a turbocharged option for the sport coupe it builds with Subaru.
---
Related Reading
Scion is Back With Two New Models to Show For It
Replacement Models May Bolster Scion
Scion iA, iM Enter Toyota Showrooms
---
Photos courtesy of Toyota Motors.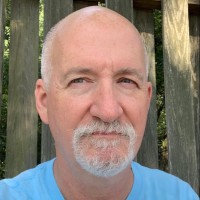 Latest posts by Matthew Keegan
(see all)