Toyota Motor North America announced on Monday that it selected a site near Liberty, NC, for its new electric vehicle battery plant. Toyota officials along with North Carolina governor Roy Cooper and Liberty mayor Fillmore York were on hand at the Greensboro-Randolph site where the plant will be located. Specifically, the facility will go online in 2025, representing a $1.29 billion investment that will create approximately 1,750 jobs.
---
---
Toyota Battery Manufacturing, North Carolina
The new venture, dubbed Toyota Battery Manufacturing, North Carolina (TBMNC) represents the largest investment by an automaker in the Tarheel State to date. Notably, for several years, Toyota was in the running for an automotive manufacturing plant, only to see states such as South Carolina, Georgia, and Alabama routinely win out. But Toyota recognized the value of locating its first U.S. EV battery plant in North Carolina, which is home to a highly educated and diverse workforce, a busy-friendly environment, along with access to airports, seaports, modern highways, and on-site rail.
"I'm glad that Toyota Battery Manufacturing has chosen to call North Carolina home," said Governor Cooper. "This investment in our state is a testament to our world-class workforce and growing economy. North Carolina is working hard every day toward a clean energy future and projects like this will help us get there."
Four Production Lines Initially
When the plant comes online, it will utilize four production lines with the capacity to produce enough lithium-ion batteries to power 800,000 vehicles per year. Moreover, Toyota will have the space to expand to six lines with 1.2 million vehicles per year supplied. The plant represents a 90-percent investment by Toyota and a 10 percent stake from Toyota Tsusho, the Toyota Group's trading arm.
"The future of mobility is electrification and the Greensboro-Randolph Megasite is the ideal location to make that future a reality," said Ted Ogawa, CEO of Toyota Motor North America. "North Carolina offers the right conditions for this investment, including the infrastructure, high-quality education system, access to a diverse and skilled workforce, and a welcoming environment for doing business. Today marks the beginning of a mutually beneficial partnership with the Tar Heel state as we embark on our journey to achieve carbon neutrality and provide mobility for all."
Toyota is on schedule to reach carbon neutrality by 2050. Furthermore, the company is also committed to using 100 percent renewable energy at its new facility to manufacture the batteries.
Toyota Electrification
The battery plant represents a seismic shift for Toyota as it launches its first fully dedicated electric vehicle next year. That model is the 2023 Toyota bZ4X, which is a compact utility vehicle powered solely by electric batteries. It isn't Toyota's first full-electric model as the company also builds the Toyota Mirai, an upscale sedan with hydrogen fuel cells supplying energy to the battery pack.
Toyota may be hedging its bets as it looks to an electrified future. The company is the world's largest producer of hybrid electric vehicles, with most Toyota and Lexus models offering that option. Indeed, the Toyota Prius is synonymous with hybrid technology and that model, along with the Venza utility vehicle and Sienna minivan, are hybrids only. A Tundra Hybrid is the next gas-electric model planned; we expect a Tacoma Hybrid will eventually follow. Finally, Toyota also produces several plug-in hybrid electric vehicles (PHEV) models, such as the Prius Prime.
We don't know if the North Carolina plant will supply batteries for hybrids or whether Toyota has its full-electric models in mind. At a November 2021 press meeting in Southern California attended by this writer, Toyota revealed the bZ4X and indicated that more than a half-dozen such models would follow. Thus, the plant's timing dovetails with its planned EV expansion.
---
See Also — Going Electric: Manufacturer Investment in EV Technology
Photos copyright Toyota Motors North America.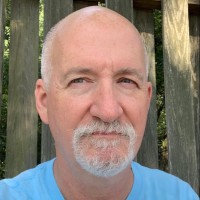 Latest posts by Matthew Keegan
(see all)