When you are hot, you are hot. When you are not, then you must be one of the few manufacturers that are taking on the Toyota Prius. These manufacturers currently number just two: Honda and Ford, but each one has much catching up to do if they're to make a laudable challenge to the hybrid leader.
It isn't that the Honda Insight and Ford C-MAX are not worthy competitors. It is that consumers are fixated on the Prius name, one that has built up a cachet of goodwill since its introduction.
Prius = Hybrid
Prius is synonymous with hybrid, a model released to the US market in 2001 and now on its third generational platform. The Prius family also represents four different vehicles, with three new ones added since 2012. I got to play around with a Toyota Prius Three for a week recently and can say that I now have a much better understanding why this models appeal is so strong.
The standard Prius model comes in five trim levels, with four offered in the United States: Two, Three, Four and Five. Its a simple nomenclature that you wont find etched on the cars body as you would with other models (e.g. Toyota Corolla LE), and that probably suits Prius owners just fine. After all, the Prius is a status symbol for the environmental sustainable set, individuals that may be much more interested with viewing the dashboard-placed instrument panel than anything else.
And it is the Prius hybrid innovation that keeps customers coming to a model that seats five comfortably and averages a whopping 50 mpg. Toyota calls its patented technology Hybrid Synergy Drive, what seamlessly switches between gasoline and electric power, or combines the two when optimum power is needed. And that combination brings out a certain fun factor or a surprise that a 1.8-liter four cylinder engine and a electric motor can give you when a potent power boost is desired.
Toyota Prius Three Amenities
As delivered, the Prius Three adds in a few goodies not found in the Two. You get a display audio system with navigation, including a 6.1-inch touchscreen with backup camera display. It also has a three-door smart key system that enables you to unlock the side doors and hatchback, as well as start the Prius when the key fob is present.
Inside, you get a roomy cabin measuring 93.7 cubic feet, nearly matching the 97.5 cubic feet in the 2014 Toyota Corolla. Indeed, both the Prius and the Corolla ride on a 106.3-inch wheelbase, but the Corolla is a half-foot longer. Still, the Prius delivers 21 cubic feet of hatchback storage capacity to the 13 cubic feet found in the Corolla's trunk.
Design figures in as one of the big appeals for the Prius. Its shape is the result of wind tunnel testing, what delivers a rakish 0.25 coefficient of drag. Its as if Toyota dropped a lump of clay in the tunnel, sculpted the model and voila! a rounded, nondescript shape emerged. Not really, but it works. Inside, you get a space-age look on a budget: where the instrument panel is normally placed, you get a section of the dashboard instead.
Digital Instrument Panel
Centered in the middle of the dashboard is the instrument panel, an electronic interface that rises and peaks in the middle, dishing out digitally delivered information including a speedometer, a fuel gauge, an odometer, instant fuel economy details, a shift-position indicator, and mode indicators.
Consider the instant fuel economy the focal point of the panel, with bars going up as high as 100 mpg or down to 0 mpg. You achieve the higher numbers simply by operating in EV mode around town and going light on the gas pedal. When full power is needed, switch to POWER mode to enjoy every foot-pound of torque-love that this hybrid delivers. And deliver it does: you get a 153 foot-pound boost when you need it, which is usually when you realize that your sustainability efforts are causing traffic to slow down behind you. Do everyone a favor: give the Prius a boost or take it to the back roads to play with the mpg.
Gear Shift Notables
The Toyota Prius goes beyond whisper quiet to deliver an almost eerily, stealthiness that still sneaks up on unsuspecting pedestrians. Toyota tells you when youre ready to get moving by appropriately flashing the word ready on the instrument panel. With your hand resting on the four-gear shift knob, you can put the Prius in D to move forward or R for reverse. The N is for neutral, but the B gear may the least understood, what stands for braking.
Use the B gear when traveling down a long, steep hill to stimulate engine downshifting, delivering a beneficial side effect of creating more electricity to feed the battery. You'll also place less stress on the brakes, putting some distance between brake pad changes and other brake work.
The Toyota Prius Line Now Numbers Four
View manufacturer details and pricing
Please Take a Seat
The front bucket seats in the Prius offer average comfort or what you would expect from a moderately-priced car. That average, however, means that the drivers seat is manually operated and does not offer lumbar support. For around town drivers, the basic seating should be fine, but if youre apt to take those long trips to push the Prius to its near 600-mile driving range, youll want to bump up to the Four where the driver comfort level also moves up a welcome notch.
Rear seating passengers will find that the legroom is excellent, measuring 42.5 inches with ample head, shoulder and hip room as well. It is a 60/40 split bench design that significantly expands the already generous storage space considerably. That explains the yard sale going Prius owner who manages to stick a six-foot tall floor lamp and a side chair in the hatch, close it and drive off.
Safety and Warranties
Along with its low carbon footprint credentials, the Toyota Prius has a significant safety quotient. All models come with seven airbags including a drivers knee airbag and side curtain airbags. The driver and front passenger are provided with an active headrest and Toyotas Star Safety System suite is included. That suite offers traction control, stability control, an anti-lock brake system, electronic brake-force distribution, brake assist and smart stop technology.
The Prius warranty package includes three years or 36,000 miles of comprehensive coverage, a 5-year/60,000-mile powertrain warranty, corrosion protection, and an 8-year, 100,000-mile hybrid-related component warranty. That hybrid warranty is extended to 15 years or 150,000 miles, whichever comes first, in some states; the hybrid battery is warranted for 10 years.
For most Prius shoppers the package is all about sustainability. On that level the Prius successfully maintains the benchmark, providing welcome innovation that breeds success.
2013 Toyota Prius Three
Sticker price from $25,765
Price as tested: $27,182
Seats 5 occupants
1.8-liter 16-valve I-4 engine
98 horsepower @ 5,200 rpm
105 foot-pounds of torque @ 4,000 rpm
3.17 inches bore by 3.48 inches stroke
Engine compression ratio: 13.0-to-1
Permanent Magnet Synchronous Motor
80 horsepower (electric motor)
153 foot-pounds of torque (electric motor)
134 hybrid system net horsepower
Electronically controlled continuously variable transmission
Wheelbase: 106.3 inches
Length: 176.4 inches
Width: 68.7 inches
Height: 58.7 inches
Passenger volume: 93.7 cubic feet
Storage volume: 21.6 cubic feet
Towing capacity: N/A
EPA: 51 mpg city, 48 mpg hwy.
Regular grade gasoline
Fuel tank: 11.9 gallons
Curb weight: From 3,042 pounds
Vehicle assembly: Japan
More Car Reviews
Skip the Lexus: 2013 Toyota Avalon Touring
Road Tripping With the 2014 Cadillac XTS VSport AWD Platinum
On the Road With the 2013 Toyota Tundra Limited 4×4
Subaru Legacy Delivers Quality and Reliability
Toyota Prius photos copyright Auto Trends Magazine.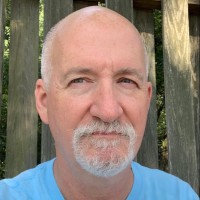 Latest posts by Matthew Keegan
(see all)