Volkswagen's quest to overtake Toyota will have to wait at least another year as the German automaker deals with more than 11 million recalled models.
Once again, Toyota Motors is the largest producer of passenger and commercial vehicles in the world, edging out the Volkswagen Group and the General Motors Company for that honor reports Automotive News.
At the beginning of the year, it appeared Toyota's three-year run was in jeopardy as a rapidly expanding Volkswagen seemed to have the momentum to overtake Toyota. But then something else intervened, namely a diesel engine scandal.
That scandal revealed that the German automotive giant had fudged data regarding its "clean diesel" engines, with the California Air Resources Board and the federal Environmental Protection Agency uncovering the truth. Volkswagen's quest to overtake Toyota was doomed and three years ahead of schedule.
The scandal was brought to light in mid-September, effectively putting a stop to new diesel-powered vehicle sales for the Volkswagen, Audi, and Porsche brands. Those sales, accounting for more than 25 percent of the Volkswagen brand's US total, assured Toyota its place on top would continue.
In 2015, Toyota sold 10.15 million new vehicles worldwide, falling 0.8 percent over 2014. Toyota counts sales from its subsidiaries, Daihatsu Motors and Hino Motors, in its figure.
Volkswagen sales fell by 2 percent with the automaker moving approximately 9.9 million vehicles. In third place was General Motors, whose seven-plus decade reign as the world's top automotive producer ended in 2008 when Toyota moved past GM.
In 2011, GM overtook Toyota for one year as the Japanese automaker recovered from a devastating earthquake and tsunami that shook its home country. Last year, GM sales rose slightly by 0.2 percent, finishing just above 9.8 million units.
If Toyota maintains its position for a fifth consecutive year it may be due in part to buying out the 49 percent share of Daihatsu it doesn't already own, a company with a strong presence in Indonesia and Malaysia.
Toyota also has the next-generation Prius to show for it, but with fuel prices continuing to fall, demand for hybrids is tumbling with it. Nevertheless, Prius is the cornerstone of Toyota's green efforts, with more than a dozen other hybrid models sold under the Toyota and Lexus marques. Toyota is also introducing its first production fuel cell model, the hydrogen-powered Mirai.
Globally, the world's automakers produced 89.5 million vehicles in 2014 according to the International Organization of Motor Vehicle Manufacturers; 2015 data is not yet final. Sales in 2014 rose by 3 percent over 2013, but were up 34 percent since 2005. The global auto industry has a rising consumer class to thank for the increased sales, although economic headwinds may show an even smaller increase for 2015.
Boasting about sales may seem counter productive and lead to the same types of cheating Volkswagen is now known for. At the same time manufacturers with strong sales can also point to economies of scale and the attendant savings that come with spreading overhead across more vehicles sold.
See Also — About the 2017 Honda Clarity Fuel Cell Sedan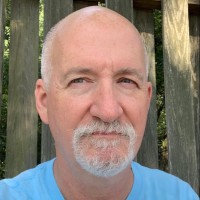 Latest posts by Matthew Keegan
(see all)