Cadillac Racing releases its latest model.
Last week, in advance of the upcoming Los Angeles Auto Show, General Motors released fresh information about the 2016 Cadillac ATS-V Coupe. The 450-horsepower compact luxury cruiser reflects the latest in performance models and will be outfitted with a sport-tuned suspension, Recaro performance seats, Brembo brakes and a twin-turbo V-6 engine. In other words, the V-Series lives and now moves to Cadillac's smallest model.
As important as the souped up ATS coupe is to Cadillac, a track version meeting international FIA GT3 specifications is also on the way. Soon, you will be seeing the Cadillac ATS-V.R Race Car participating in GT races the world over and against some very noteworthy competition from Porsche, Aston Martin, Ferrari, Lamborghini, McLaren, Audi, BMW and Bentley.
Cadillac ATS-V.R Race Car
The Cadillac ATS-V.R will serve as an extension of the ATS-V Coupe, itself building on more than a decade of V-Series engineering to deliver Cadillac's first compact performance vehicle. The ATS-V Coupe and ATS-V Sedan will both debut at the Los Angeles Auto Show this week.
The hyper ATS coupe will make upwards of 600 horsepower and have a 49 percent front to 51 percent rear weight distribution. It will be powered by GM's 3.6-liter V-6 engine, outfitted with twin BorgWarner turbochargers; larger capacity intercoolers; competition engine management and a direct, side-exiting exhaust.
"The V-Series is the highest expression of Cadillac's rising product substance," said Johan de Nysschen, Cadillac president. "Elevating and expanding the V-Series is the next logical step in Cadillac's growth, including this new race car developed in GT3-specification, enabling us to pursue racing on a more global scale."
To meet FIA GT3 specifications, Cadillac's engineers modified the fenders to accommodate FIA-mandated tire sizes. An aero kit, carbon fiber front splitter, a full under tray, rear diffuser and 18-inch racing tires are also part of the package.
Cadillac Racing
The Cadillac ATS-V.R should help Cadillac Racing pull down many additional prizes. Since 2004, the division has tallied 26 wins, 91 podium finishes and has garnered 22 pole positions. Those achievements were accomplished by CTS-V sedan and CTS-V coupe race cars.
Cadillac has won five Pirelli World Challenge Manufacturer Championships, including for the last three seasons.
"The Cadillac ATS-V.R is a 170-mph billboard for the next generation of Cadillac's V-Series," said O'Connell. "On top of its power, its aerodynamic package should pay off in the fast corners and I'm looking forward to unleashing it."
Limited Edition Cadillac CTS-V Coupe
The smaller V-Series models follow the production end of the CTS-V Coupe. To mark the transition from CTS-V to ATS-V, Cadillac has produced 500 limited, special-edition 2015 CTS-V Coupe models. Powered by a 556-horsepower supercharged V-8 engine, the CTS-V Coupe is outfitted with Brembo brakes and Cadillac's Magnetic Ride Control.
Maintaining a line of high-performance luxury models enables Cadillac to compete with the world's top luxury brands as they do likewise. Audi has its "S" Series, BMW its "M" line and Mercedes-Benz performance is evident in its AMG series. It represents a small segment of buyers, but a hugely profitable one at that, with Cadillac's V-Series providing the product to compete with the best.
Cadillac ATS-V.R Race Car photo courtesy of General Motors Company.
---
Additional Cadillac News
Auto Trends: Cadillac XT5 (SRX)
Grand Cadillac to be Built in Detroit
Swan Song: 2015 Cadillac CTS Coupe V-Series
Living Large With a 2015 Cadillac Escalade Premium 4WD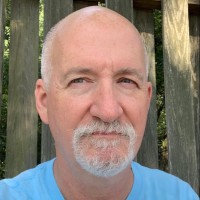 Latest posts by Matthew Keegan
(see all)