Audi launches "e-tron," its nascent line of hybrid electric vehicles.
The Audi A3 Sportback e-tron name is a mouthful. Once you get beyond the lengthy moniker for this unusual plug-in hybrid electric vehicle (PHEV), calling it "e-tron" or "A3 e-tron" seems entirely appropriate.
The "e-tron" designation is an Audi registered trademark, representing this brand's electric and hybrid vehicle efforts, much in the same way Ford uses "Energi" to describe its own line of electrified vehicles. The 2016 Audi A3 Sportback e-tron is its initial offering and will be followed by other models.
That the e-tron arrived on the market the same year Audi's diesel engines were put on hold due to parent Volkswagen's emissions scandal seems fortuitous, although sales of this PHEV will certainly come in at a much lower rate than what the diesel models would have provided.
Nevertheless, Audi's US sales continue to rise despite the EPA's stop-sale order for its diesel engines. Indeed, customers have discovered that the marque's family of gasoline-powered models are a sufficient substitute — lower fuel prices across the board has relieved consumers from pressure to find the most efficient cars too.
See Also – 2022 Audi A3 Review
2016 Audi A3 Sportback e-tron
The 2016 Audi A3 Sportback e-tron has a familiar look — in essence, it is a compact five-door A3 outfitted with a turbocharged 1.4-liter, four-cylinder gas engine, an electric motor, and a battery pack.
That pack is located behind the second row seat and can be spotted by lifting the cover of the storage compartment where the spare tire normally resides. No spare tire is offered, but you will find an electric pump within a storage compartment wall on the driver's side for handling standard flats.
If you ever have a blow out, you'll need to call for roadside assistance and request a replacement tire. I'm "old school" when it comes to spares — please supply me with a traditional, full-size spare any day. Unfortunately, the e-tron's storage compartment is already occupied.
The A3 e-tron is front-wheel drive only — no quattro all-wheel drive is offered. At first, I didn't miss the balanced handling all-wheel drive offers until I navigated one of my favorite curvilineal roads. By then, the sheer heaviness of this 3,616-pound compact became evident, a model coming in more than 400 pounds heavier than the sedan. That extra poundage serves to do two things: increase torque steer and hold back on power. More about "the drive" later.
Turbo-Enhanced PHEV
In any case, the A3 e-tron is an innovative vehicle, a PHEV with a turbocharged gasoline engine. Displacing at just 1.4 liters, this very same aluminum-based forced-induction engine is also now found in the Volkswagen Jetta, but it isn't entirely new either. Since September 2007 it has found its way under the hood of European-spec models; the US sees it for the first time.
Weighing in at just over 220 pounds, the compact "four" comes with an intercooler placed within the induction pipe, an exhaust manifold combined with the cylinder head, variable valve timing, and dual overhead cams. Pulled from the Volkswagen Group's components bin is a 6-speed, dual-clutch transmission.
Also at work is a liquid-cooled, permanent magnet-driven electric motor, what delivers power when operating in electric-only mode or works in unison with the turbo engine to provide full-on power. Top power maxes out at 204 horsepower (150 horsepower turbo engine) and 258 foot-pounds of torque (184 lb.-ft. from the turbo engine).
The A3 e-tron's visage is a familiar one, complementing the rest of the model line. There are differences, however, particularly up front. Most notable is where the plug-in connection point is made — a lever found in the second of the four interlocking rings is turned to the right, then all four rings push out from the fascia and slide to the left, revealing the connection point. That point is covered by a rubber gasket, easily removed for connectivity. When plugged in, Audi says the A3 e-tron will travel on electric-only power for upwards of 31 miles.
Another change found on the A3 etron's visage is a long plastic bar fixed to the grille beneath the rings. It is debossed with "e-tron." Similar, but much more discrete e-tron badging is found elsewhere on the body. That body, at least in Premium Plus trim ($4,100), is outfitted with 17-inch, 15-spoke turbine design wheels set within all-season tires. However, the test model was dressed in 16-inch wheels and summer tires.
Room for Five or Fewer
Inside, the A3 e-tron offers space for five, but the 60-40 split-folding rear seat is tight and that means it is best suited for children. Certainly, two adults can fit, although if the driver or front passenger desires maximum legroom, you may find your knees pressed hard up against the seat backs. On the other hand, a pair of car seats should work out just fine — then fold down the middle seating position to find two cup holders as well as a pass through to the storage compartment.
Audi interiors are handsomely crafted and sensibly composed. Leather covers the seats, surrounds the steering wheel and fills the door inlays. Aluminum trim and textured soft touch materials are found elsewhere.
The instrument panel is marked by a hood and is composed of two large analog displays and a digital driver's information center. The right display is for the speedometer; the left display goes beyond your typical tachometer, as it reveals the power used by percentages. Changes are based on percentage ranges moving from simple charge or 0% to efficiency to boost (100%). When operating on electric-power only the needle is all the way to the left. When full-on turbo power is accessed, the needle moves farther to the right.
Between the two displays, the digital driver's center provides such fuel information as charging miles remaining, fuel miles left, fuel economy, odometer, transmission gear, and outside temperature.
The A3 e-tron also has one of those nifty pop-up center console displays I have always enjoyed in Audi models. This one is located directly above the center console astride the leading edge of the dashboard. Like other Audi consoles, it has a black background and makes use of white and orange lettering. Very crisp and easy to read — direct lighting doesn't obscure either when sunlight hits it. Press a switch and the display disappears, but the music keeps playing if you want it to.
From the top of the console on down are a pair of circular vents, a row of driver control switches, knobs and buttons for the climate control system, two bottle holders, the transmission shifter, and switches as well as a multi-media control knob for managing navigation, media, and radio. That's part of a $2,600 technology package upgrade that brought the test model's final price to $46,100.
Audi loads the A3 e-tron with numerous goodies, including power accessories, 12-way power front seats with lumbar support, a rear view camera, satellite radio, a panoramic sunroof with a retractable sunshade, dual-zone climate control, LED interior lighting, and power adjustable side mirrors.
Standard and Available Safety Features
Speaking of the side mirrors, the almost requisite blind spot warning lights are found on the arm of each mirror with four lights shining in unison as long as another vehicle is riding alongside your own. I like this arrangement as it doesn't obstruct the mirror. Audi's engineers must have concluded that outside mirrors are often obstructed in inclement weather in leading the change.
Other safety features found in the hybrid include a suite of airbags, daytime running lights, dusk sensing headlamps, traction and stability control, and Xenon high intensity discharge headlamps. Safety features such as active lane assist, side assist, and pre sense front are included in the top of the line Prestige edition. By the way, pre sense is a crash preparation system, one that sends out both optical and aural warnings while applying the brakes at low speeds.
So much about the particulars — it is "the drive" that makes or breaks this vehicle. So please allow me to make one important qualification first: this isn't your ordinary PHEV.
PHEV Connectivity and Public Charging
Indeed, if you utilize the supplied charging connectivity cables found within soft luggage contained inside the storage department, you can do your charges at home. What you don't want to do is connect it to an extension cord as you will risk a shock. Suffice to say, I avoided charging at home as the best place for me to charge was on the back wall of my garage. Said garage is currently serving as a storage area.
Public charging stations are the way to go when charging at home isn't available. There are several in my area, so I took advantage of the free charges. There are also paid charging stations, but I stayed away from those.
Once fully charged, your A3 e-tron will run on electric power only until power has been depleted (you can also choose "hold battery" on the drive mode switch to access that power later). But there is one important exception: if you are on the highway and stomp on the pedal, both the base engine and the electric motor supply power. That's a good thing as the sportback's electrically operated side is slow — you'll move away from a dead stop at a plodding pace.
I never got 31 miles of charge time. The maximum was 22 miles, but then I wasn't tethered to the charging port all day. Still, whether I was connected for 2.5 or 5 hours, the readout was always 21 or 22 miles. I'm not sure why it fell short — ambient March temperatures were well into the 70s each day. If temperatures were frigid, I might have understood why. The discrepancy is significant too — would you purchase a car that provided nearly one-third the electric-only range it claimed?
The Right Touch
Once power has been depleted, you'll get a better appreciation for the little gas engine and its turbo spooling. The turbo kicks in early and provides a sufficient boost. At the same time, you may sense that it is working extra hard to move this heavy compact. On the straightaways the A3 e-tron is composed; on the curves you'll find yourself gripping the wheel slightly harder in a bid to maintain control. Sport suspension system anyone?
If you haven't driven a hybrid before or in some time, the braking system can seem odd to the touch. At least initially. Light braking sends kinetic energy to the battery pack; heavier braking brings the little Audi to a stop. In all, you have a PHEV that maximizes power when you need it, conserves fuel and emits zero pollutants when operating in EV-only mode.
Audi A3: Sedan or Sportback?
Should you consider the Audi A3 Sportback e-tron? If you do, a federal rebate of up to $7,500 is available. Some states offer an additional rebate. For instance, California residents may be able to claim a $1,500 rebate on the Audi. Some states allow PHEVs to use high-occupancy vehicle (HOV) lanes regardless of the number of people in the car. Free or discounted driving may be offered by some cities.
Still, you need to be heavily green-committed to consider any PHEV at this time, not just an Audi. With fuel prices well below $2 per gallon in most areas, deciding for an electric vehicle probably means that you won't ever recoup the cost of your investment. On the other hand, considering an A3 Sedan and its $30,900 starting price will get you behind the wheel of an Audi for less. The sedan also offers all-wheel drive, an important consideration that the PHEV simply does not provide.
---
2016 Audi A3 Sportback e-tron
Sticker price from $37,900
Price as tested: $46,100
Seats 5 occupants
1.4-liter 16-valve four-cylinder turbocharged gasoline engine
150 horsepower @ 5,000 to 6,000 RPM
184 foot-pounds of torque @ 1,600 to 3,500 RPM
102 foot-pounds of torque from the electric motor
Combined: 204 horsepower and 258 foot-pounds of torque
8.8-kWh, liquid-cooled, lithium-ion battery pack
2.93 inches bore by 3.15 inches stroke
Engine compression ratio:10.0-to-1
6-speed automatic transmission
Wheelbase: 103.5 inches
Length:169.8 inches
Width: 77.4 inches
Height: 56.1 inches
Passenger volume: NR
Storage volume: 13.6 cubic feet
Towing capacity: NR
EPA: 39 combined electric/gas mpg
Premium grade gasoline required
Fuel tank: 10.6 gallons
Curb weight: From 3,616 pounds
IIHS safety rating: Top Safety Pick+ for the A3 sedan
Limited vehicle warranty: 4 years/50,000 miles
Powertrain warranty: 4 years/50,000 miles
Corrosion warranty: 12 years/unlimited miles
Hybrid warranty: 8 years/100,000 miles
Vehicle assembly: Ingolstadt, Germany
---
See Also — Compact SUV Value: 2016 Jeep Renegade Sport
---
2016 Audi A3 Sportback e-tron photos copyright Auto Trends Magazine.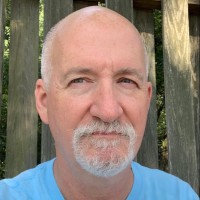 Latest posts by Matthew Keegan
(see all)