Apparently, Lexus is listening to its customers. Toyota's luxury brand, long a leader amongst premium marques, has been playing it relatively safe even as its European rivals continue to push the styling envelope along with a fun driving edge.
Operating within the careful confines of expertly crafted sedans and hybrids hasn't hurt Lexus' sales much, but it does mean that enthusiast shoppers haven't had much to consider, especially amongst coupes. That's begun to change as the Lexus RC line, including the performance RC F, represent an alternative to the likes of the BMW 4 Series and M4.
Introduced in 2015, the RC Coupe has made a satisfactory initial effort in the compact luxury category. But being "satisfactory" by no means is sufficient, particularly when you want to convince BMW and Mercedes-Benz owners to make the switch.
Second Year Updates
Beginning in 2016, some of the shortfalls inherent in the RC will be satisfied as a turbo four-cylinder engine is added to the product line as well as optional all-wheel drive with the V-6 engine. The only significant discrepancy remaining is a big one, namely a 6-speed manual transmission, and that's one deficiency that will remain in place for at least another model year.
The new-to-the-RC engine is Lexus' sole forced induction motor, introduced in 2015 in the all-new Lexus NX, a compact crossover SUV. It has since found its way to two other models: the IS 200t and the GS 200t. Yes, this model is known as the RC 200t.
The twin-scroll turbocharged inline four with an intercooler displaces at two liters and comes paired with an 8-speed automatic transmission. It makes 241 horsepower and throws down 258 foot-pounds of torque at 1,650 to 4,400 rpm. An F Sport trim level is available and offers optional orange brake calipers and a Limited Slip differential.
A Lexus RC 300 AWD model makes 255 horsepower and 236 foot-pounds of torque, and is powered by a 3.5-liter, V-6 engine. The engine, modified to handle all-wheel drive, comes paired with a 6-speed automatic transmission.
Return of the RC 350
As before, the RC 350 leads the product line and is powered by a 3.5-liter, V-6 engine making 306 horsepower. It comes paired with an 8-speed automatic transmission along with a sports program direct shift to provide effortless acceleration, anticipated torque, and optimized fuel economy.
Like the 200t, a 350 RWD F Sport edition is available; this one comes with a standard adaptive variable transmission and an attainable Lexus Dynamic Handling system, which includes rear-wheel steering.
Pricing to be Announced Later
As important as these changes are for the RC, Lexus has not shared two very important bits of information about the 2016, including its release date and its base price. We do know that the 200t was developed to provide a lower cost gateway to the product line. Thus, a starting price of $39,995 seems reasonable. That's about $500 more than the Mercedes-Benz C-Class coupe (C250) and $1,500 below the base BMW 4 Series. Incidentally, the comparable Cadillac ATS Coupe is priced from $37,995.
As for the Lexus RC F, it returns for 2016 virtually unchanged, although the optional brake calipers available elsewhere can be had here. The RC F is powered by a naturally aspirated 5.0-liter, V-8 engine making 467 horsepower and 389 foot-pounds of torque. It comes paired with a close-ratio, eight-speed automatic transmission.
The RC F sits lower than the RC and is slightly wider and longer too. The sports car has a 0-to-60 mph time of 4.3 seconds and a top speed of 171 mph. Auto Trends has reviewed both the RC F and the RC 350. We'll share a 2016 model when soon after it completes its fleet visit later this year.
Photo copyright Lexus.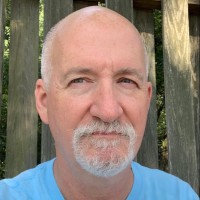 Latest posts by Matthew Keegan
(see all)