In the Hyundai pecking order, the Azera sits between the midsize Sonata and the luxury Genesis sedan. That placement means that this large sedan has intense competition coming from below and above as well as from its competitors.
The Hyundai Azera continues to fall far short of sales projections, missing the 20,000-unit mark that the automaker had set when the current generation model was introduced in 2012. This year, the Azera is on track to sell just over 8,000 units, well above the 3,500 it sold in 2011, but still very much missing the mark.
Whether Hyundai stays with the Azera or not is something the Korean automaker has not made known. This sedan competes with the Toyota Avalon, Nissan Maxima, Ford Taurus and the Chevrolet Malibu. And when dressed in Limited attire, it can also take on the Buick LaCrosse and the Lexus ES 350.
2015 Hyundai Azera
Sedan crowding or not, the Hyundai Azera brings to the market what should be a strong competitor. Trouble is, it is only 2.6 inches longer than the far less expensive Sonata and is priced just $4,000 under the beautiful Genesis sedan. Product overlap is never a good thing in the auto industry and even with just a cursory inspection that's become evident with the Azera.
On its own merits, the Hyundai Azera has certain attributes worth noting. Priced from $34,000, the 2015 Hyundai Azera is available in standard and Limited ($38,200) editions. As tested, this vehicle retails for $39,220 with carpeted floor mats ($125) the only extra.
Hyundai has moved the base price of this model around, going from $32,250 in 2013 to $31,000 in 2014. The $3,000 price increase for 2015 probably raised a few eyebrows on the faces of people that follow these trends, but that gain reflects both a styling update as well as new or revised equipment. In other words, you are paying more, but you are also getting more.
Design Remodeling Outside and In
Indeed, beginning this year, the Hyundai Azera has received a redesigned grille along with refreshed front and rear bumper fascia. A new 18-inch alloy wheel design, a standard "smart trunk" opener and new LED fog lights for the Limited edition are also included.
Inside, Hyundai updated the center stack design to include a standard 8-inch color LCD navigation and audio display. The navigation system itself has gained additional features to include HD radio capability, Apple Siri — a hands-free voice-command recognition feature, Pandora capability, expanded Sirius XM Travel Link, boosted Google point-of-interest (POI) capabilities, and more.
Other additions for 2015 bring in standard illuminated door sill plates and two safety features: blind-spot detection with rear-cross traffic alert and lane change assist; as well as lane departure warning, forward collision warning, and automatic high beam assist on Limited models.
---
2015 Hyundai Azera
View manufacturer details and pricing
---
Exclusive Powertrain Combination
Each Azera competitor offers V-6 engines that displace at either 3.5 or 3.6 liters, or slightly larger than the 3.3-liter V-6 powering the Hyundai. Yet, the Azera's 293-horsepower rating makes it the most power dense of the lot. This engine is paired with a six-speed automatic transmission with manual shifting capabilities. The 2015 Hyundai Azera makes an EPA-estimated 19 mpg in the city and 28 mpg on the highway and takes regular grade gasoline.
One matter that Hyundai hasn't tampered with is the sedan's visage as its silhouette has retained the same sweeping demeanor since its last full redesign. That complexion amplifies Hyundai's Fluidic Sculpture 2.0 design scheme, representing the second generation of this design iteration.
Fluidic sculpture is recognized by a number of characteristics, including a broad and flowing grille, ovesized wrap-around tear drop front lighting assemblies, sculpted front fog lamp ports, a canted windshield, a swept back greenhouse, sculpted side profile characteristics, a one-piece wrap-around tail light assembly and embedded exhaust ports. The guise is at once free flowing as it is exquisite.
Capacious, Opulent Sedan
Inside, leather is standard and is found across the seating surfaces and around the steering wheel. Soft touch materials and brightwork trim accent the interior. The driver's seat is 12-way power controlled; the front passenger enjoys 8-way adjustment. Happily, the driver's seat also includes a seat cushion extension — ideal for those long road trips where fatigue is bound to set in.
Where the Sonata is the roomiest of all midsize sedans, the Azera only enhances that attribute. This sedan seats five and does so in comfort. Still, the three-place rear seat can be turned into a two-place seat by folding down the oversized middle position arm rest and opening the concealed cup holders.
The Azera's dashboard is clean and uncomplicated, but sophisticated as curvilinear lines employing the same fluidic composition of the exterior is applied inside. That the requisite and dull climate control vents can be transformed into a design statement is a testament to what Hyundai's designers have done. Even the placement of switches on the steering wheel evokes that free flowing look.
The instrument panel is bright, yet unembellished with analog tachometer and speedometer readouts flanking the requisite digital driver's information center. The center stack is topped by a color display with climate control and audio control functions underneath. Below that is an oversized, covered storage compartment — the perfect place to store and connect your smartphone (USB port, auxiliary input port and a 12-volt outlet are present). Behind the floating stack is an open storage expanse.
Power Accessories Galore
Dividing the front seats is the transmission shifter, with front seat heating and cooling switches, parking assist and rear power sunshade control. Further, the front center armrest doubles as a deep cubbyhole with a removable tray included. Moreover, the glove box is cooled and serves as an ideal place for keeping your drinks chilled while on the road.
Additional creature comforts for Azera passengers are enjoyed by the rear seat passengers. The side windows have manual sunscreens and the mentioned power sunscreen automatically unfolds and covers the back window. Moreover, that screen folds down when the transmission is placed in reverse. Furthermore, it disappears on command when the override switch is selected. And the second row air vents provide better airflow as well.
Given that the Azera is a large, front-wheel drive sedan, concerns about torque steer are relevant to this discussion. However, Hyundai has effectively mitigated the problem through its vehicle stability management system, what works in tandem with electronic stability control and the electric power steering system to subjugate the problem. Indeed, with nearly 300 horsepower sent to the front wheels, Hyundai countervails the expected pulling to one side by distributing pressure in the right direction. Consequently, this engineering feat is quite noticeable — and welcome — when maneuvering a corner or as you quickly shift lanes on the turnpike.
The Hyundai's engine is a workhorse, delivering sufficient power from the start and up to highway speeds, with the transmission shifting smoothly through all forward gears. I detected no hesitation or gear hunting, testifying to the seamless integration of the Azera's powertrain.
Automatic Trunk Release Innovation
Trunk space, although not the largest in the segment, measures a generous 16.3 cubic feet. Kudos to Hyundai for designing arguably the best automatic trunk opening system on the market. Simply keep the key fob on your person, walk directly to the back of the trunk, listen for three beeps and watch the trunk open automatically.
Certainly, this system beats what Ford offers, requiring owners to move their foot from side to side across the bottom of the rear bumper. And it does so for the following three reasons:
First, the foot sliding or kicking move doesn't always work. Second, you can get off balance if you have packages in your hand. Third, it simply looks silly! Consequently, Hyundai's designers found a better way to make that trunk open automatically. This feature is standard with the Azera and optional with the Sonata.
Hyundai Azera Considerations
Should you consider the Azera? Certainly, especially if you have models from competing brands in mind. But, with Hyundai offering other great choices, that decision becomes difficult to justify. Indeed, at $38,200, the Azera Limited costs $200 more than the base Genesis sedan. And the base Azera is priced several thousand dollars above a fully-loaded Sonata.
Hyundai may want you to give the Azera serious consideration, but its own solid product offerings may be its undoing.
2015 Hyundai Azera Limited
Sticker price from $38,200
Price as tested: $39,220 (estimated)
Seats 5 occupants
3.3-liter 24-valve V-6 gasoline engine
293 horsepower @ 6,400 rpm
255 foot-pounds of torque @ 5,200 rpm
3.62 inches bore by 3.30 inches stroke
Engine compression ratio: 11.5-to-1
6-speed automatic transmission
Wheelbase: 112 inches
Length: 193.7 inches
Width: 73.2 inches
Height: 57.9 inches
Passenger volume: 107 cubic feet
Storage volume: 16.3 cubic feet
Towing capacity: NR
EPA: 19 mpg city, 28 mpg highway
Regular grade gasoline
Fuel tank: 18.5 gallons
Curb weight: From 3,684 to 3,871 pounds
IIHS safety rating: Good — moderate overlap front, side, roof strength, and head restraints & seats
Limited vehicle warranty: 5 years/60,000 miles
Powertrain warranty: 10 years/100,000 miles
Corrosion warranty: 7 years/100K miles
Vehicle assembly: Asan, Korea
---
Hyundai Azera photos copyright Auto Trends Magazine.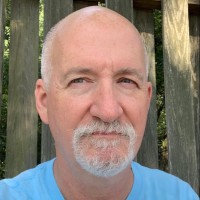 Latest posts by Matthew Keegan
(see all)