Used car prices continue to rise, averaging $28,205 in December 2021 according to Kelley Blue Book. Prices are up 28 percent over the previous year, an extraordinarily huge increase brought on by COVD-induced shortages and surging demand.
Sparse inventories are being replenished too, with inventories rising to 50 days for the first time in a year. In December 2019, just before COVID hit, inventories stood at 76 days. The selling days represent how long it would take dealers to clear their lots if they did not replenish their inventories.
---
---
Moving Beyond the Pandemic
KBB noted several factors that pushed used vehicle prices up 42 percent over the past two years. For instance, Americans began to emerge from their pandemic funk as vaccine availability increased. At the same time, the global semiconductor chip shortage restricted new vehicle manufacturing, pushing numerous buyers into the used car market. Thus, with increased demand and limited inventory, prices rose sharply.
As pricey as used cars are, the average transaction for a new vehicle topped $47,000 in December. Some of that can be attributed to manufacturers choosing to prioritize high-margin vehicles. That move drove more consumers into the used vehicle market.
KBB noted that the low-priced neighborhood of the used vehicle market faced its own challenges. Specifically, car manufacturers built fewer cars following the 2008 recession. That reduction lasted for several years, thereby squeezing inventories. Thus, the market for sub-$10,000 models eroded, pushing consumers into higher-priced models. Meanwhile, others stayed on the sidelines.
Looking Ahead
With inventories building and manufacturers gradually securing chips to build more new vehicles, the market may soon stabilize. That said, consumers will find more expensive used cars than they will find low-cost models.
Notably, KBB found that dealers have fewer than 39 days of used cars under $10,000 with vehicles in the $10,000 to $25,000 range more abundant, albeit for 46 to 48 days. Shoppers searching for used vehicles costing $25,000 to $30,000 will find the most inventory, with a 52-day supply.
Lastly, consumers willing to pay at least $30,000 will find supplies north of 50 days. A recent visit to a local dealership confirmed that pricey models are in abundance.
Casting a Wide Net
If you are shopping for a used vehicle, your search for something affordable will involve much research on your part. To that end, we recommend the following:
Buy direct from a seller.
If possible, cut out the dealer and work directly with the seller. This means scouring Craigslist, Facebook, and local advertisements to gauge what is available. You will be better positioned to bargain if you have cash available. Or, if you receive approval for a loan from your bank or credit union in advance. Cash is king, therefore know that you need every advantage possible.
Look beyond your area.
If you live in a metropolitan area, consider casting your net wide. For example, search inventories several counties away to find out what is available locally. In our unscientific, first-person review of inventories throughout eastern North Carolina, used car dealers have sufficient inventory. With mostly a local pool of shoppers, you may find that the prices are more reasonable and the selection to your liking.
Consider other sources.
Additional places to look for used vehicles include fleets offered by Enterprise and other rent-a-car companies. Sure, Hertz put a big squeeze on the market last year when they shopped the used car market (auctions) to stock their Thrifty and Budget brands. While inventories were squeezed and prices rose, Hertz's action did not deplete the market. Besides, rent-a-car fleets, shoppers might consider state surplus vehicles as they evaluate their choices.
Find Your Car
All in all, the challenges of purchasing any vehicle in 2022 and perhaps beyond will remain with us. Yet, there are vehicles available for those who are willing to adjust their expectations accordingly.
---
See Also — 7 Steps to Acquiring a Used Car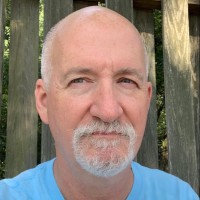 Latest posts by Matthew Keegan
(see all)