Odometer fraud can cost you dearly.
Consumers looking to buy a used car understand the importance of checking it thoroughly, including the finish for rust and the key components such as the engine and transmission for damage. Brakes, lights, seats, air conditioning, steering and electronics should also be inspected, but there is one problem that is often missed: odometer fraud. Odometer fraud is what happens when the odometer reading is rolled back to mask a vehicle's actual mileage. The problem affects tens of thousands of cars every month and costs consumers millions of dollars in lost value and unexpected repairs.
About Odometer Fraud
Changing the mileage on the odometer is illegal and can result in fines if the seller is caught. According to CARFAX and as reported by the Orlando Sentinel, a vehicle history report company, more than 190,000 cars are sold each year with their odometers tampered. The cost to consumers is at least $760 million in reduced vehicle value and unplanned car repairs. CARFAX estimates that there are more than one million vehicles on Americans roads with an odometer rollback.
CARFAX notes that older cars, typically those that are 14 to 15 years old, are most susceptible to fraud. These models often have at least 50,000 miles taken off of the odometer before they are readied for sale.
Signs of Fraud
Used car buyers may not be able to entirely eliminate the possibility of getting ripped off, but they can reduce their chances by launching a personal investigation first.
The first step is to visit the National Insurance Crime Bureau website to perform a vehicle identification number check. Enter your car's unique 17-digit VIN (typically found on your dashboard) to determine whether it was stolen. If clear, you can continue to consider that vehicle. If the owner refuses to provide the VIN, make sure they understand sharing a VIN is perfectly safe.
The second step is to purchase a vehicle history report, offered by CARFAX, VINSmart and AutoCheck. You will pay a fee for these services, but the information provided may alert you to possible problems with that used car. Not all repair information is included, but it can point out potential problems that a visual inspection may not reveal including its use as a rental vehicle or a taxi, whether it was damaged in a flood, and its owner history. Your reports should also include an odometer reading. Compare that reading with your car's current reading — it should align closely, otherwise tampering may have occurred.
The third step is to review the seller's supplied maintenance records. If there are no records present, there is a good chance that something is amiss. If you still want the car, then take it to your mechanic for an inspection. He will visually examine the car and connect it to his computer to print out a report.
Civil Remedies
State odometer laws vary from state to state and may include recovery from damages under state law as well as under federal law. Under the Code of Federal Regulations (CFR), odometer tampering violations include "resetting or altering the odometer with intent to change mileage" and "making false odometer disclosure statement.
"Consumer recourse" includes $1,500 or treble damages, whichever is greater, in addition to attorney costs. An assessment may also be required to determine whether the vehicle's value has been reduced, its financing, insurance, and tax costs inflated, and unexpected repairs made.
If you are caught committing odometer fraud in Ohio, the first offense is treated as a fourth-degree felony, punishable by 6 to 18 months in jail and a $5,000 fine. The Buckeye State operates a toll-free hotline to report odometer rollback fraud, representing one of the more aggressive consumer protection programs in the US.
Win the Battle
Due diligence on your part can avoid getting sucked into a scam. Recourse is certainly possible, but the hassles you'll experience can be a time suck.
---
See Also — NICB Warns Consumers About Storm Fraud
Photo copyright Auto Trends Magazine. All rights reserved.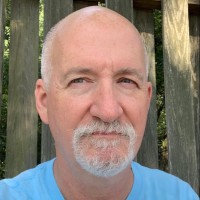 Latest posts by Matthew Keegan
(see all)