Car manufacturers are running away from V8 engines at a steady clip or at least it seems that way. This week, we learned that Nissan will replace the 5.6-liter V8 powering its Armada SUV with a twin-turbocharged V6. We cannot say for certain if the Titan pickup truck will be similarly affected or the Infiniti QX80, two other V8-driven models.
The move away from V8 engines signals manufacturers' desire to improve fuel efficiency across the board. While electric vehicles will play a growing role in helping automakers meet their goals, gas-powered models will remain for at least the next decade or two.
Most manufacturers that have relied on V8s are not necessarily getting rid of the models that powered them. Far from it. Instead, as a new generation debuts or a significant update occurs, the V8 is replaced or supplements by a twin-turbo V6.
Ford EcoBoost V6
So, which manufacturer started the trend? We put the credit squarely with the Ford Motor Company as this producer introduced a twin-turbocharged V6 engine in the refreshed 2011 F-150 pickup truck.
That engine did not spell the end of the V8, but it did become the standard engine for Ford because of its power output. Indeed, upon its introduction, this "EcoBoost" branded engine made 365 horsepower and 420 pound-feet of torque, besting the V8's output of 360 horsepower and 380 pound-feet of torque.
Since the F-150 earned the EcoBoost treatment, it spread to other models. Later in the decade, Ford completely replaced the V8 engine powering the Ford Expedition and Lincoln Navigator with the same engine powering the F-150.
A twin-turbo engine has the potential to edge a much larger V8 in performance, thus its appeal. In most applications, a slight bump in fuel efficiency is realized as well, particularly as 10-speed automatic transmissions replace the 6 speeds popular earlier this century. Towing and payload are also roughly the same.
Toyota Boosting and Hybrid
While Ford held the twin-turbo V6 line, no other mainstream manufacturer followed. Until this year. Specifically, Toyota ditched the V8 in its 2022 Tundra pickup truck as well as with its 2023 Sequoia SUV. Like Ford, Toyota now serves up a 3.5-liter twin-turbocharged V6 engine.
This one makes 389 horsepower and 479 pound-feet of torque. On the other hand, the V8 earns 381 horsepower and 401 pound-feet of torque. The current engine works with a 10-speed automatic, while the V8 is paired with a 6-speed transmission.
Toyota went one step further as it ditched its V8. Indeed, customers can now find that same twin-turbo engine paired with a hybrid system. And it is not just any old hybrid as Toyota located the electric motor on the bell housing between the engine and the transmission.
Thus, the emphasis is on a slight increase in fuel efficiency along with a big boost in performance. Notably, this combination delivers 437 horsepower and 583 pound-feet of torque. That makes for best-in-class performance for this pickup truck.
GM and Jeep
General Motors has not gone the twin-turbo V6 engine route with its full-size pickup trucks and SUVs. Yes, the trucks do offer a twin-turbo inline-four, which replaces the previous V6. Both the Chevrolet Silverado 1500 and GMC Sierra 1500 still use V8 engines extensively. They also offer a diesel six-cylinder.
As for the GM's SUVs – Cadillac Escalade, Chevrolet Tahoe and Suburban, and GMC Yukon – a pair of V8 engines do it, although the six-cylinder diesel finds its way here. Similarly, the full-size Jeeps offer naturally aspirated V6 and V8 engine choices.
Nissan and Looking Ahead
Nissan is mum on which of its current V6 engines will motivate its 2024 Armada. In any case, when it does arrive the full-size market will feature Ford, Toyota, and Nissan with boosted V6 engines, while GM and Jeep continue with the status quo.
However, we expect that will change as hybrid systems unite with V6s to motivate at least some models.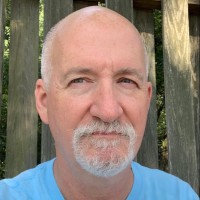 Latest posts by Matthew Keegan
(see all)