The world's oldest engine oil brand reaches an important milestone.
---
One year after the final battle of the American Civil War was fought at Palmito Ranch in Texas, Dr. John Ellis completed his study of crude oil, determining it had no medicinal value. Although disappointed by the results, Dr. Ellis discovered potential lubricating properties, thus redirecting his research to develop a petroleum lubricant for steam engines running at high temperatures.
In 1866, Ellis left medicine and founded the Continuous Oil Refining Company, later renamed Valvoline. Although Valvoline isn't the first motor oil developed, it was the first one made under a brand name.
Valvoline at 150
This year, innovative Valvoline is marking its 150th anniversary. Beginning this fall, it will begin transitioning to an independent business following the completion of an initial public offering (IPO) separating Valvoline from parent Ashland Inc.
Real growth for Valvoline coincided with mass vehicle production. In 1920, the Ford Motor Company named Valvoline the only oil recommended for its much-heralded Model T. In fact, beginning in 1920 each Ford Model T was outfitted with a dash-mounted plaque reading:
"This car is filled with Valvoline light motor oil. We recommend its use. No other oils should be used in this car."
Keeping up With the Times
Other accomplishments realized by the company came in 1939 when it released a single grade X-18 motor oil, eliminating the need for 18 other car-specific lubricants. During the Second World War, Valvoline became a major supplier of oil for Allied vehicles and in 1954 the company released its first all-climate motor oil, eliminating the need for motorists to switch oil types by season.
Specialty oils followed, including VR1 in 1965, designed with race cars in mind. By the late 1970s, the company began targeting "do it yourself" customers, printing oil change instructions right on the can.
Less than a decade later, Valvoline noted that many consumers preferred to have someone else change their oil and do it fast too. Thus, the company entered the quick oil change business by purchasing the Rapid Oil Change chain.
In more recent years, Valvoline has introduced its first synthetic motor oil and developed high-mileage oil for cars with at least 75,000 miles on the odometer. The company also expanded into recycled oils and updated its racing oils as it became the oil of choice for Hendrick Motorsports.
See Also – 4 Benefits of Changing Your Own Oil
Team Valvoline Participation
For Valvoline, 2016 isn't simply about marking an important anniversary. This year, the company is stepping up its outreach efforts through its Team Valvoline website.
Team Valvoline is where the company interacts with its current and potential customers through the team.valvoline.com subdomain. A community of car owners, gear heads, and weekend mechanics are active and are awarded for their participation.
Essentially, Valvoline provides the venue, while also awarding users with participation points who sign up (100 points), answer brief surveys (25 points), watch and rate videos (25 points), read articles (25 points), and share content via Twitter or Facebook (100 points each).
It is a novel strategy for the Valvoline, but a smart one at that — the company mines data about its users in exchange for merchandise (merch) once certain point thresholds have been reached and the points redeemed.
Indeed, users at the 5,000-point level can obtain a "Never Idle" cap or t-shirt. For 20,000 points, a Victory Lane hat autographed by NASCAR drivers Kasey Kahne or Jimmy Johnson can be had. Additional points may be earned by purchasing products at the online Valvoline Speed Shop — five points for every $1 spent.
Four Content Categories
Valvoline accepts and shares content based on four categories: do-it-yourself (DIY), Racing, Legacy, and Culture.
In the DIY category, readers will find articles such as, "Synthetic Vs. Conventional Oil" — What's Right for My Ride? and videos such as "Valvoline Full Synthetic Motor Oils" with a voice over that sounds a lot like George Clooney. But its not — you're hearing Josh Goodman.
Heading over to the Racing category, you'll find stories about the Hendrick Motorsports drivers — Jimmy Johnson, Dale Earnhardt Jr., Kasey Kahne, and Chase Elliott (who replaced Jeff Gordon this year).
The site hosts a unique video series — Drift Garage — where Ryan Tuerck and Chris Forsberg share tips on how to increase performance (think Magnaflow slip-on exhaust); discuss subframes, suspension, and bike racks; and even presents an exterior breakdown of a 410 winged Sprint car with Kasey Kahne. The duo come together again to present a second series, Garage Tours.
The Legacy and Culture sections weave in both the history of the company as well as Valvoline culture, the latter exploring such topics as "Cars We Wish Were Sold in the States," and "10 Service Stations Turned Restaurants That Are Worth the Trip." Interesting and easy to digest stories that make no mention of the engine oil pioneer.
Valvolina: The Collector's Cup
Yet another Team Valvoline feature is Valvolina, the Collector's Cup with Frank Fritz. Launched in conjunction with the company's 150th anniversary celebration, this effort involves a company-backed search for Valvoline memorabilia with the help of people who may own such pieces. Such as you.
Specifically, expert picker Fritz will spotlight the top Valvoline picks in a multi-episode series or through the company's social media channels. Fritz himself is an antique oil can collector and has put out the challenge for people to search their attics, garages, and basements for gas station signs, oil cans, merchandise, product advertisements, and apparel.
From now through July 27, individuals are invited to upload pictures of their finds to the Team Valvoline website for consideration. Those items chosen by Valvoline will be featured in upcoming segments — yes, there is a chance you might be paid a personal visit from picker Fritz himself.
Disclaimer: This article was gleaned from information provided by Valvoline to the writer at a "Clutch Crew" media event. Valvoline paid for the event, providing the airfare, hotel stay, food, and delicious samples of Kentucky bourbon to participants.
---
See Also – Decoding Motor Oil Weights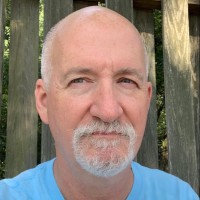 Latest posts by Matthew Keegan
(see all)