The automotive industry continues to adjust to fluctuating market conditions and changing consumer demand. Whereas in times past fickle consumers scotched the best laid plans of the automakers, namely building quality small cars, it appears that this time around consumer sentiment is embracing the trend toward more fuel efficient cars.
The Ford Fiesta has hit the market and soon the Chevrolet Cruze will be released; both cars are inexpensive and offer excellent fuel economy, but they occupy different segments of the industry and will, therefore appeal to slightly different buyers.
Have you heard of C-segment cars? If so, they're compact models which include the Chevy Cruze. But there are other segments of cars on the market, so please read on for a primer for what each segment and their corresponding letters mean:
A Segment
The smallest models on the market, A-segment cars are city cars or called kei cars in places like Japan. The only model in this category sold in the United States is the Smart Fortwo.
If you have a picture in your mind what the Smart car looks like, then you understand the segment.
B Segment
Until the Smart ForTwo showed up, B-segment models were the smallest car lines available. Most major foreign manufacturers sell cars in this segment which includes the Nissan Versa, Honda Fit, Toyota Yaris, MINI Cooper and soon the Ford Fiesta.
American manufacturers cannot afford to build these models in the US or Canada, needing cheaper labor to keep costs down. The Fiesta is built in Mexico while the imported Chevy Aveo comes from Korea.
C Segment
C as in compact. That's easy to remember. Popular models include the Dodge Caliber, Chevrolet Cruze, Ford Focus, Toyota Corolla, Kia Elantra, Honda Civic and Volkswagen Rabbit.
D Segment
What manufacturer doesn't sell a D-segment as in midsize model?
Ford Fusion, Chevrolet Malibu, Buick Regal, Mercury Milan, Chrysler Sebring, Toyota Camry, Honda Accord, Hyundai Sonata, Kia Optima, Volkswagen Jetta, Mercedes C-Class, Nissan Maxima, Subaru Legacy… the list goes on and includes a number of crossover models.
E and F Segments
The differences between E-segment and F-segment cars is not always clear. In fact, both are for full-size models. E segment generally covers standard cars such as the Buick Lucerne, Dodge Charger and the Ford Crown Victoria or a smaller luxury model such as the BMW 5 Series.
F segment appears to be for large luxury cars such as the BMW 7 Series.
Other Segments
Additional segmentation includes S-segment for sports cars, M-segment for minivans such as the Dodge Grand Caravan, and J-segment for large SUVs. No letter designation is given for pickup up trucks, however.
So, when you hear B- or C-segment discussed over the coming months, then you'll understand what all of the talk is about.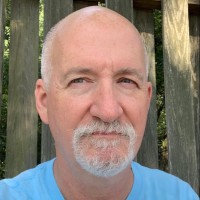 Latest posts by Matthew Keegan
(see all)