If you get into an accident, including one that is of no fault to your own, your vehicle's value will always decrease. Indeed, when independent companies such as Carfax learn about your crash, your vehicle's worth (market value) will take a hit.
Market value is determined by several post-collision factors. These include the presumed quality of the repairs, possible undetected damage, as well as the stress on your vehicle's otherwise undamaged components resulting from the accident.
This "diminished value" can reduce your vehicle's value by as much as 18 percent when compared to an identical undamaged vehicle.
Vehicle History Reports
The various vehicle-history services (e.g., Carfax, AutoCheck, VinAudit, and Bumper) maintain comprehensive collision records for all registered motor vehicles.
For a fee, these services will examine the history associated with a car's vehicle identification number (VIN) and inform any interested party of its past accidents or insurance claims. You have no control over who sees your information as it is publicly available to whoever pays for it.
Cautious potential buyers may balk at the idea of owning a previously damaged car, thus it is more difficult, if not impossible, to sell at full price after an accident. Such reports aren't designed as a personal affront but tell that to your wallet.
Types of Diminished Value
Three types of diminished value impact the worth of your vehicle.
1. Immediate Diminished Value
This is determined by the difference in the resale or trade-in value of the car beginning immediately before the accident to after the accident when repairs have been accomplished.
2. Inherent Diminished Value
The inherent diminished value assumes the vehicle has been optimally repaired following an accident to its original condition. Specifically, repairs were carried out by a licensed repair shop with OEM replacement parts.
3. Repair-Related Diminished Value
Taking shortcuts to accomplish repairs will reduce a vehicle's value further. For instance, using generic parts or replacing one paint scheme with a different one, will reduce the vehicle's value accordingly.
How to Recover Diminished Value
After a collision, you may be able to recover the difference between your vehicle's previous value and its diminished value, although the process is not easy. For instance, many state insurance departments do not require insurers to cover losses due to diminished value.
Further, the process for attempting to recover this amount varies on a case-by-case basis within the state where it is required by law. You could sue for recovery, but likely you will battle powerful insurance interests. Follow your insurer's appeals process before moving to the next step.
Salvage Information
Salvage laws vary from state to state, but all generally establish a threshold on the amount of damage needed to declare a car a total loss. This amount usually ranges between 60 and 100 percent of the vehicle's Kelley Blue Book value before being damaged.
In many states, insurers use an internal "Total Loss Formula" or TLF to determine value. However, the TLF must fall within state guidelines.
If the repairs exceed this amount, your insurer declares it a total loss and reimburses you its full, undamaged value. The insurer then attempts to sell the damaged vehicle at auction or to a salvage yard or gives you the option of buying it from them at its salvaged value (where permitted by law).
While the car can be repaired, undetected structural issues or wheel misalignments may persist, thus the car may not be safe to operate. Moreover, the vehicle's title declares it a salvaged vehicle, therefore insurers are not willing to supply full coverage on one with a salvage title.
---
Image by F. Muhammad via Pixabay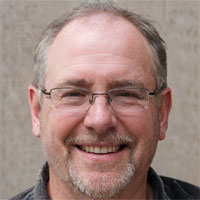 Latest posts by Steve Cooper
(see all)