VinFast, the upstart electric vehicle manufacturer from Vietnam, made several announcements at the 2022 New York International Auto Show in Manhattan this week.
The company recently declared its plans to build a factory in Chatham County, North Carolina, then followed with additional information about two of its products. A subscription-based battery plan for consumers and a charging agreement with Electrify America were also unveiled.
Moving Fast With VinFast
True to its name, VinFast is moving rapidly to establish itself. Launched in 2017 in Vietnam, the company has global markets in mind to expand its brand. The North Carolina facility, which will be located a half-hour south of Raleigh, should produce its first electric SUVs in 2024.
Two models, the VF 8 and VF 9 will become available to U.S. consumers later this year. Built in Vietnam and exported to America, the VinFast vehicles will formally allow the company to establish a toehold in the market.
---
---
Battery Leasing
Both SUVs will be available with four battery choices. Notably, the automaker will not include the battery price in the vehicles' price. Instead, to help make its products easily attainable, VinFast will lease them for a monthly charge based entirely on the miles driven. It is a unique subscription arrangement not seen before.
VinFast VF 8
The two-row VF 8 with its standard Eco battery comes in two versions. The first one claims a 260-mile range; the second has a 292-mile range. The base pricing, again without the battery cost factored, is $40,700. Pay $300 more for the extended range.
Also, the VF 8 will offer two versions of its Plus battery pack. This one is geared toward performance, enabling a 0-60 mph time of 5.8 seconds or just 5.3 seconds with the enhanced battery. The two versions see a modest drop in EV range to 248 and 277 miles, respectively. A higher cost is incurred as well, with the standard version costing $47,700 and the enhanced one retailing for just $300 more.
VinFast VF 9
If you want three rows of electric SUV, then the VF 9 is where you will shop. Like the VF 8, this one has two versions each of both the Eco and Plus battery packages.
The range improves considerably, particularly with the top versions. In the Eco, this one will last an estimated 272 miles or 369 miles with the enhanced version. Choose the Plus batteries and the ranges come in at estimated 262 miles and 360 miles, respectively.
The starting price for the VF 9 in Eco guise is $55,500 or $56,000 for the second battery type. The VF 9 Plus begins at $60,500 and reaches $61,000 with the enhanced version. Regardless of the battery choice, both models move from 0-60 mph in an estimated 6.3 seconds.
Not all battery versions will be available this year. Indeed, VinFast says the Eco will be offered first, with the Plus following in 2023.
Battery Subscription Plans
Once customers choose their vehicle, they will opt for either a Flexible or Fixed subscription plan. The first plan is based on miles driven. The second plan permits unlimited miles based on a static price.
Under the Flexible arrangement, customers may drive 310 miles per month for $35 and $44, respectively. After that, a separate per-mile charge of 11 cents for the VF 8 and 15 cents for the VF 9 kicks in.
For buyers who want stability in their price, a flat monthly subscription fee of $110 for the VF 8 and $160 for the VF 9. As a special incentive to encourage shoppers to opt for the Fixed plan, VinFast will hold the line on price increases for the vehicle's lifetime. Interestingly, that fixed cost will transfer to a new owner. The subscription plan is in place through 2023. After that, buyers will either rent or purchase their battery.
EV shoppers who are concerned that battery life will ruin their experience should also take note of VinFast's warranty plan. That plan covers all costs related to the battery. Moreover, once the battery charging capacity falls below 70 percent, the company will replace it at no charge.
Electrify America
VinFast also announced that the company is partnering with Electrify America to supply charging to its customers. Under the arrangement, VinFast owners will enjoy two complimentary charging sessions at Electrify America stations. This agreement will also allow VinFast customers to set up their related apps. In doing so, they will seamlessly connect at any of the 800 Electrify America stations currently available for ease of payment.
VinFast's two electric SUVs will also be the models built at its North Carolina manufacturing plant. That plant will also produce the batteries that customers will either rent or purchase.
---
See Also — Vietnamese Automaker VinFast Seeks Billions From Stock IPO</a
Image by Maicon Fonseca Zanco from Pixabay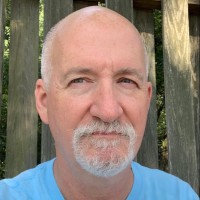 Latest posts by Matthew Keegan
(see all)