Vietnam's VinFast intends to market EVs stateside.
A relatively new automaker is making plans to sell its cars in the United States. VinFast, the Vietnamese automotive manufacturer, will bring two electric vehicles to the 2021 Los Angeles Auto Show in November. Founded in 2017, VinFast began producing its first models in 2019. The company is owned by Vingroup, established by billionaire Phạm Nhật Vượng.
Electric Vehicles and San Francisco R&D
The two all-electric crossover models are the VF e35 and VF e36. Both come with various driver-assist technologies, including collision warning, lane assist, driver monitoring, and fully automated parking. Voice assist and e-commerce apps are included. Other details, including horsepower and range, have yet to be announced.
VinFast already has a Research & Development office in San Francisco with 50 employees. Furthermore and coinciding with its plans to sell cars in the U.S., the company plans to open as many as 60 showrooms and service centers in California. The automaker intends to start accepting U.S. orders in the first half of 2022, with the initial deliveries commencing from the end of 2022.
VinFast Manufacturing
At this time, Vinfast has a manufacturing plant in Hai Phong, Vietnam. That plant has a 250,000-unit automotive build capacity and can also produce another 500,000 electric scooters annually.
Besides EVs, Vinfast may roll out other mobility options once it gains a toehold in the U.S. The business is also considering a U.S. manufacturing plant.
VinFast Competition and Goals
The electric vehicle market continues to expand with mainstream models such as the Ford Mustang Mach-E and the Volkswagen ID.4 introduced in 2021. However, Tesla remains the undisputed manufacturer in the space with factories in California, China, and Germany enabling it to expand capacity. Yet, VinFast plans to compete on vehicle size and price. Moreover, the company has a battery leasing scheme that is not likely to be included with the final price. If implemented, it could give the company a unique position in the market.
Presently, VinFast is not selling electric vehicles. Its first models were designed exclusively for the company and come with BMW engines. With two new electrics following, the company plans to build 15,000 units in 2022. Just how many of those models will be allocated to the U.S. market is not known. We expect additional details at the L.A. Auto Show (November 18 to 29).
2021 L.A. Auto Show
Besides VinFast, the 2021 Los Angeles Auto Show promises to introduce several newer brands, including Lucid, Mullin, Fisker, Karma, and Imperium. The legacy automakers will, of course, be well represented and showcase their standard and electrified models.
Following a one-year hiatus due to the coronavirus pandemic, the L.A. Auto Show returns and will include a new awards category. Specifically, the first-ever Zero-Emission Vehicle Awards or THE ZEVAST debuts. This new awards program will "honor the latest in zero-emission vehicles (ZEV) that are currently available for sale or pre-order."
The show's organizers say that the "inaugural awards spotlight emerging and established automakers as they introduce all-new electric and hybrid vehicles and new zero-emission versions of existing models. From Fisker's Ocean, to Ford's F- 150 Lightning, to Porsche's Taycan—the ZEV market is gaining strong momentum." The show's organizers say that consumer interest in ZEVs has increased by 79 percent in the past 15 months, thus the new award comes at an appropriate time.
2021 Auto Shows
With the COVID-19 pandemic still a huge factor, several auto shows have canceled or amended their plans this year. The 2021 Chicago Auto Show was held in February, but shows in New York, Detroit, and Geneva, were subsequently canceled. The Los Angeles show's organizers say all health protocols are in place this year. Lastly, the risk of spread continues to fall as more Americans vaccinate.
---
See Also — Vietnamese Automaker VinFast Seeks Billions From Stock IPO
Photos copyright VinFast.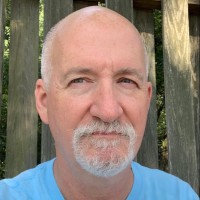 Latest posts by Matthew Keegan
(see all)