VinFast, TIP, and North Carolina.
UPDATE: More than 24 hours after we reported the story, North Carolina Gov. Roy Cooper announced VinFast's plans for the Chatham County site. We're linking to the press release for the current update.

Also, we've written a follow-up article about the VinFast deal. Please note that the job numbers offered by the state are lower than the numbers we shared. That said, suppliers and other ancillary businesses most likely will create thousands more jobs.
Rumors began swirling in mid-March that a significant piece of property in Chatham County, North Carolina, was up for grabs. Specifically, that land is within the Triangle Innovation Point development, which is located near Pea Ridge Road (Exit 81, Route 1).
Ahead of the weekend, the Triangle Business Journal (also see Chatham News + Record) said that VinFast, an upstart electric vehicle manufacturer from Vietnam, is the prospective tenant. If so, VinFast would follow Toyota in claiming land in central North Carolina to build a facility.
VinFast is new to the market, serving Vietnam with overseas markets planned. By building a plant stateside, the company gains immediate access to a marketplace that is seemingly ripe for electric cars.
VinFast and North Carolina
Based on preliminary information, we believe the VinFast deal will total $7 billion. If so, it will rival one of the largest economic investments in North Carolina's history. The state will kick in taxpayer funds to support the deal.
We expect that Governor Roy Cooper will address that when an official announcement follows this week.
Among the other details, we anticipate the following:
Creation of 10,000 to 13,000 new jobs, including positions with the company and its suppliers.
Those jobs will go well beyond line workers. Most likely, engineers, developers, technicians, and a host of support staff will find employment.
Typically, when an automotive manufacturer establishes a new manufacturing plant, suppliers build nearby. What we do not know is the suppliers will share some of the 1,000-plus acres anticipated for VinFast or if they will secure additional property.
The plant's projected build capacity is 250,000 units annually.
That rivals the sweet spot of what vehicles and electric battery systems deliver, which means that all car manufacturing would be accomplished on site. We are seeing a similar arrangement from competing manufacturers with plants handling all facets of construction in one area.
Two VinFast SUVs are offered right now.
With crossover utility vehicles in hot demand, the two models we are most likely to see built in North Carolina are SUVs. Indeed, the company has opened the order books for U.S. consumers to purchase its VF 8 and VF 9 SUVs. For just $200 down, customers can reserve their Vietnam-built model. Further, the two vehicles include e-vouchers of $3,000 and $5,000, respectively. These offers will soon change, however.
Triangle Innovation Point
The Triangle Innovation Point location is one of two mega sites in Chatham County. Both are geared toward attracting large investors and serve as complements to the Research Triangle Park, although they are separate entities.
TIP is located between New Hill and Moncure, just 12 minutes from Sanford in Lee County. Indeed, the property abuts Lee County and is about a half-hour from Raleigh.
Further, it is 10 minutes south of the I-540 interchange, thus supplying ease of access to Raleigh-Durham International Airport. Moreover, it is a short drive north of a business aviation airport.
Multiple first-class universities are nearby, including North Carolina State University, the University of North Carolina at Chapel Hill, and Duke University. Dozens more community and technical colleges, as well as four-year institutions of higher education, are within an hour's drive of the plant.
Thus, a highly skilled workforce is in place to serve VinFast and other manufacturers.
Looking Ahead
Additional details about VinFast, TIP, and the state's involvement in the project will follow. We should learn that North Carolina battled other states for the right to host VinFast, with those costs outlined, including tax abatements, credits, and a long list of other incentives.
Please check back as this is a developing story and one that this Wake County, North Carolina-based publication intends to cover.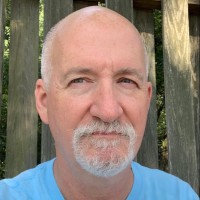 Latest posts by Matthew Keegan
(see all)