Volkswagen has a crisis on its hands. No, that crisis does not involve recalling millions of its vehicles as Toyota and now GM are doing. Rather, it is a lack of interest in its cars, particularly here in the United States.
Sales Auto Trends
Through May 2014, year-to-date Volkswagen sales are down by 11.5 percent in a market that is up by more than 7 percent. That trend does not bode well for an automaker that should have a much larger slice of the market particularly given its global influence.
Instead, Volkswagen is trailing its major competitors and is even behind Subaru, a comparatively bit player globally.
The problem with Volkswagen is that…wait for it…many of its models are boring. A prime example of that is its Passat sedan, a midsize model that will struggle to sell 100,000 units this year.
Volkswagen should sell at least 150,000 Passats annually, but it is being outclassed by more stylish models including the Ford Fusion, Hyundai Sonata and the soon-to-be-updated Toyota Camry.
Unboring…Wow Factor
Even Volkswagen's bread and butter compact Jetta, what typically accounts for 40 percent of its US sales, is struggling. To date, Jetta sales are down by more than 3 percent. Subcompact Golf sales are down by nearly 50 percent, what can be attributed in part to an all-new model arriving this year.
Top to bottom, there is not a single Volkswagen model that evokes the "wow" factor. Yes, that's my opinion and you are welcome to disagree. I'm basing my findings on styling and even with its most evocative model, the CC, sales are down by 30 percent. Clearly, Volkswagen needs to find something "unboring" to improve its weak product line.
Volkswagen Amarok: Pickup Truck Bliss
And unboring should also mean taking on a segment not currently covered. One such model, the Volkswagen Amarok, already exists — a small pickup truck that is sold in many global markets, but is not available in the United States.
Indeed, despite sentiment by some that the Amarok should arrive here, Volkswagen has no plans to do so. At least none that have been confirmed.
Auto Trends believes that the Volkswagen Amarok would be a great addition to the VW line and could stir interest in the brand that goes far beyond this model.
Besides, Amarok means "wolf" in the Inuit language and the last I checked the Inuit people inhabit the arctic region, living in a belt that extends from Alaska across Canada and ends in Greenland. VW might as well bring the people group's namesake here too!
One problem with the VW Amarok is that it is expensive. The base model retails for A$ 27,490 (Australia) which comes in at $25,724 in the US. That's the price for a 42 model with a turbo diesel engine. Even with a gas model the price would likely top competing models from Toyota, Nissan and GM.
Other models cost more than $40,000, even $50,000 or what fully loaded Ram, Ford and Chevrolet crew cabs retail for. Clearly, a more competitive pricing strategy would be needed stateside.
Tools of the Trade
What won't interest some small pickup truck buyers is the Amarok's unibody construction. That car-like design is what Honda chose for its Ridgeline, what certainly is not a chart-busting model. Yet, Volkswagen has some tools that should interest prospective buyers, people that do not need 44 utility.
For starters, the same 2.0-liter TDI engine sold in various Volkswagen and Audi products is available with the Volkswagen Amarok. This engine is powerful, efficient and meets today's strict emissions requirements. Moreover, a twin turbo diesel version of the engine is also available, what should erase any performance concerns that buyers might have.
I would even suggest that Volkswagen bring the Amarok to the US with TDI engines only. Even so, the payload for this truck already tops 2,500 pounds, a respectable amount for people that need a measure of utility even if towing is not a factor.
Volkswagen mates this truck with an 8-speed automatic transmission (standard 6-speed manual) and also includes start/stop technology, regenerative braking and low-rolling-resistance tires.
4Motion for Off-Roading
And for those customers that want off-road utility, the Volkswagen Amarok does offer 4Motion, its selectable or permanent all-wheel drive system. To help customers leave the beaten path, the Volkswagen Amarok has been designed with a 23-degree ramp angle and it can also take a 45-degree incline with ease.
Volkswagen also boasts about this truck's approach and departure angle, its two types of spring elements and its side slope angle. So, there you have it: the Volkswagen Amarok does have off-road capabilities after all.
If not the Amarok, Volkswagen should come out with a next-generation Passat that is a knockout. It should also forget bringing the Phaeton to our shores. Let Audi handle the luxury end of the Volkswagen Group line up, something it has been doing quite well.
A larger performance model might help out too, a vehicle to take on the Hyundai Genesis Coupe and Nissan 370Z, among others.
Will Volkswagen bring the Amarok stateside?
I am sure that they can think of many reasons not to do so. If that is management's approach, then we have an even worse problem on our hands, one that will keep Volkswagen as an also-ran in one of the most competitive consumer markets in the world.
That, my friends, should bring a howl from Volkswagen devotees.
---
Volkswagen Amarok photo courtesy of the Volkswagen Group.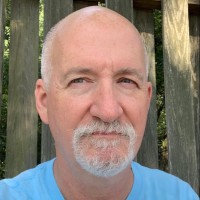 Latest posts by Matthew Keegan
(see all)