Over the weekend, news that the Volkswagen Group had cheated on EPA emissions testing began to spread across the Internet. By late Sunday afternoon, the extent of the scandal became fully known. On Monday, the commercial markets reacted and dropped the automaker's worth by approximately 20 percent, effectively erasing US$ 17 billion from its market value.
Once again, a major car manufacturer found itself embroiled in a steep controversy. But unlike Toyota and GM where deaths were directly involved, Volkswagen's transgression involves technological manipulation, whereby the manufacturer wrote vehicle software designed to activate anti-pollution control equipment only while tested.
Specifically, when the equipment is tampered with to not function in real world conditions, it spews many times the amount of harmful pollutants than it claims. In effect, vehicle owners became unwilling contributors to "rolling coal," what purposefully manipulates computer-controlled diesel engines to emit more soot to the tune of 10 to 40 times the allowable limits.
So, although no immediate deaths have occurred as in the case of GM and Toyota, some may make the argument that the increased emissions lead to a corresponding and lasting rise in illnesses, including cancer.
Clean Diesel Engines
Volkswagen launched its line of "clean diesel" or TDI engines in 2009. Since then, the company has sold five Volkswagen and one Audi models equipped with the 2.0-liter, turbo-diesel engine that is at the heart of the controversy. Not included is a larger V-6 turbo-diesel displacing at 3.0 liters. That engine is widely used in Audi models as well as in some Volkswagen brand models.
As the scope of the crisis began to set in, Volkswagen responded to the charges levied jointly by the EPA and the California Air Resources Board.
On Sunday, Prof. Dr. Martin Winterkorn, CEO of Volkswagen AG, issued a press statement that reads in part, "The Board of Management at Volkswagen AG takes these findings very seriously. I personally am deeply sorry that we have broken the trust of our customers and the public. We will cooperate fully with the responsible agencies, with transparency and urgency, to clearly, openly, and completely establish all of the facts of this case. Volkswagen has ordered an external investigation of this matter."
Winterkorn went on to add, "We do not and will not tolerate violations of any kind of our internal rules or of the law." He concluded by explaining that the "…trust of our customers and the public is and continues to be our most important asset."
EPA Fines and a Stop Order
The statement followed the revelation that the EPA could fine Volkswagen as much as $37,500 per affected vehicle. With approximately 482,000 of the affected diesels sold since 2009, that fine could mount to a staggering US$18.075 billion.
Furthermore, the company has also placed a stop order on its leftover 2015 four-cylinder turbo-diesel models. No word yet on how this will impact the upcoming 2016 model year diesels.
Compensation for Owners and Investors
As for the owners of the soon-to-be-recalled vehicles, they're waiting to see what steps will be required of them. If the remedy is a software change, then each vehicle's performance and fuel economy will likely be affected. That would also mean a corresponding decrease in a vehicle's value — owners should and will seek compensation.
That remuneration may come by means of a class-action suit, what could take years to settle. However, several law firms have already served notice that they intend to file in a bid to help owners recoup the diminished value of their cars. So, if you're planning to dump your VW or Audi because of the pending recall, you may want to wait.
As for Volkswagen investors, your knight in white armor may also be forthcoming. At least one company, the Rosen Law Firm, announced that it "…is preparing a class action lawsuit to recover losses suffered by Volkswagen investors." Expect more suits as well as statements from environmental groups condemning Volkswagen's deception.
The Death of Trust
Perhaps the biggest sufferer here is "trust" or what consumers expect when buying a product from a company that espouses strength and confidence in its products. With record recalls hammering the industry, including not a few based on corporate deception, the trust factor is most certainly in peril. Although that won't necessarily stop people from buying new cars, it could cause them to rethink their Volkswagen and Audi brand aspirations.
Audi A3 TDI photo copyright Auto Trends Magazine.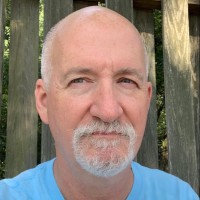 Latest posts by Matthew Keegan
(see all)