Volkswagen CrossBlue Concept to Become a Reality

The Volkswagen Group announced on Monday a commitment to build a new midsize sport utility vehicle at its sole US manufacturing plant. The automaker said that it will invest $900 million to expand its Chattanooga, Tennessee, production facility and add up to 2,000 new jobs. The company has committed to take its Volkswagen CrossBlue Concept vehicle to production, although the model's final name has yet to be determined.
Volkswagen announced its news from Wolfsburg early on Monday afternoon. However, the press conference was fairly muted even from German standards, likely the result of the country having won the 2014 FIFA World Cup in Brazil late the night before local time. That victory was alluded to during the press conference.
Chattanooga, Tennessee, Wins Out
Word that Volkswagen would green light CrossBlue production had been expected for days, if not weeks. What wasn't clear was where the SUV would be built. Mexico was under consideration, given its lower labor cost edge. The CrossBlue, like the Passat, was designed for the North American market and either location would have been suitable.
Alas, an important push by Tennessee officials including Chattanooga's mayor, Hamilton County officials and its two US senators helped move the needle toward the Volunteer State. Not to mention various tax abatements and other incentives that were offered to entice Volkswagen.
Christian Koch, CEO and Chairman of Volkswagen Group of America Chattanooga Operations, said: "We are proud to be making the new midsize SUV here. This is fantastic news for the plant and proof of the confidence placed in the workforce that does a great job here making high-quality cars every day."
Late 2016 Production Plans
Production of the new model is expected to begin in late 2016, joining the US-specification Passat as the only two models that Volkswagen builds in the United States. Audi and Porsche, two other Volkswagen Group brands with an American presence, do not build their models stateside although an Audi plant is now under construction in Mexico.
Volkswagen's decision followed a hard-fought unionization battle that ended in defeat for the United Auto Workers. Even so, the UAW took the unusual move last week to form a union local that is not recognized by Volkswagen.
Besides the plant expansion, what will be integrated into the plant's existing structure, Volkswagen says that it will also invest in a new, independent National Research Development and Planning Center. The center will provide much-needed project coordination in the North American market.
The US market has been an especially tough one for the Volkswagen brand to crack. However, by building proprietary models such as the Passat and the CrossBlue, the company has shown much willingness to address local needs specifically.
From Concept to Reality
The Volkswagen CrossBlue Concept made its debut at the 2013 North American International Auto Show in Detroit. The concept was outfitted with a 2.0-liter turbocharged diesel engine and a hybrid drive system. It also featured a six-speed dual clutch transmission and two electric motors, one at each axle. Total power came in at an estimated at 305 horsepower with a whopping 516 foot-pounds of twist.
What the seven passenger SUV will bring to the US market may be different, however. Volkswagen could offer gas and diesel variant and provide a hybrid diesel as an option.
In whatever ways the new utility vehicle is served up, it could give Volkswagen much needed traction in a market where company sales are down 7 percent year to date.
---
Recent News
Nissan Charging: Free Electric for Leaf Owners
Summer Dreams and Your Cross-Country Adventure
Acura TLX Tasked With Replacing Two Models
GM Extends Supplier Discount to Educators
---
Photo courtesy of Volkswagen Group of America.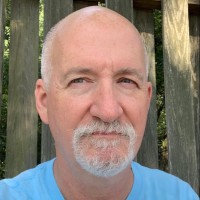 Latest posts by Matthew Keegan
(see all)