Imagining Fiat Chrysler as part of the Volkswagen Collective.
Speculation about a possible blockbuster Volkswagen Fiat Chrysler merger has come up again. Last summer, Volkswagen and Fiat flatly denied that they were discussing a merger, despite a high-level meeting between key executives.
This week, former Hyundai CEO John Krafcik speculated in his address to the Automotive Press Association at the Detroit Athletic Club that such a merger between the companies would be a "brilliant" move. He noted that the combined entity would provide a better mix of vehicles, one better split among cars, utilities, pickups and luxury vehicles.
We're not saying such a merger would happen or that it even should happen. Still, it isn't hard to grasp what benefits might come out of such an arrangement.
1. Economies of Scale
The bigger you are the better job you can do in spreading your costs around. Volkswagen has invested tens of billions of dollars in modular platforms, what makes it possible for the automaker to build a variety of different vehicles on the same footprint. The upfront cost is daunting, but once implemented it can yield huge savings.
Fiat Chrysler is struggling to enter different segments, something they would be able to do faster by harnessing Volkswagen's flexible platforms. Product development overhead would be reduced, giving the newly-expanded Volkswagen Group a competitive advantage.
2. Deeper Market Penetration
Volkswagen is big on producing mass-market cars, utilities and luxury vehicles. Where it is nearly completely absent is in pickup trucks. Sure, you have the Amarok, but the big profits are in the large trucks, such as with the Ram 1500. By absorbing Fiat Chrysler, Volkswagen gains another market segment and a highly profitable one at that.
Ram Trucks with Volkswagen Group backing would be better able take on Ford and General Motors, the two top pickup truck producers. And if the midsize truck segment strengthens, Volkswagen backing could enable Ram to bring back the Dakota or something like it.
3. Improved Product Mix
The better your product mix, the more likely you will attract customers. In the previous section we touched on market penetration, but it is product mix that can expand your customer base.
Take one look at most Fiat Chrysler brands and they're missing a product or two that could make a difference. With Volkswagen backing, each brand could fill out its product lines and become better suited to take on its competitors. The Chrysler brand could become a formidable competitor to Toyota, Chevrolet, Honda, Nissan and Ford. Jeep might push into Land Rover territory by sharing an SUV platform with Audi. Options that were not attainable before would suddenly be made manifest.
4. Volkswagen Brand Problem Solved
Let's be clear about one thing: the Volkswagen brand is struggling mightily in the US. Successful nearly everywhere else, VW cannot let loose the baggage that has held it back, namely perceived lower quality cars sold at a premium price. Besides, not too many people are excited about the Passat.
A merger wouldn't necessarily benefit the Volkswagen brand stateside. Even so, it probably wouldn't matter. The Volkswagen Group could reposition VW in the US and Canada to take on a more premium status, along the lines of Buick and Subaru.
5. Consolidate Brands
Volkswagen currently manages 12 brands and is doing a much better job of it than GM did when it had 8 brands. Some have criticized Volkswagen for being brand top-heavy, but that hasn't hurt them.
Likely, Volkswagen will seek some sort of brand consolidation if it snaps up Fiat Chrysler. The least painful decision would be to fold Ram back into Dodge. Or, Dodge might be eliminated, Ram kept and Dodge products moved to Chrysler.
The Jeep and Fiat brands look good to go, but if one had to leave that would be Fiat. A doubtful decision, but a possibility. More likely, Volkswagen would eliminate Lancia, keep Alfa Romeo and if Ferrari and Maserati are part of the deal, those brands would survive too. Without any brand elimination, the consolidated Volkswagen Group would comprise 20 brands. That's hard to imagine!
Volkswagen Fiat Chrysler
What are the chance of a blockbuster Volkswagen Fiat Chrysler merger taking place? That's hard to say. There are some people who think that there are cultural obstacles, but they are equating Daimler (an earlier owner of Chrysler) with Volkswagen. Not all Germans are alike…or are they?
Likely, Sergio Marchionne would retire if such a merger was agreed upon. And Chrysler executive salaries would undergo scrutiny, a cost that always raises eyebrows with foreign manufacturers.
See Also — Is the Volkswagen Group Eyeing Fiat Chrysler?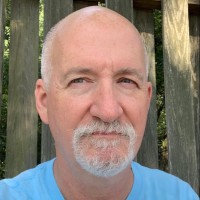 Latest posts by Matthew Keegan
(see all)